More Movies Like My Son (2017)
Movies similar to My Son (2017).
17 items, 450 votes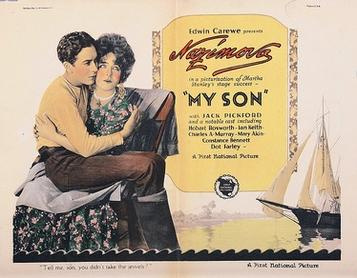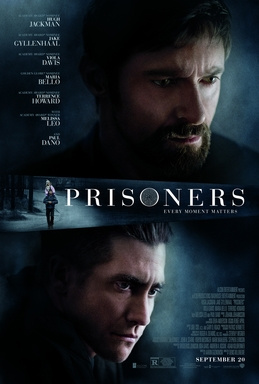 Starring:
Hugh Jackman, Jake Gyllenhaal, Viola Davis, Melissa Leo
Genres:
Crime, Drama, Mystery
In Pennsylvania, Keller Dover, his wife Grace, son Ralph, and daughter Anna celebrate Thanksgiving with their friends Franklin and Nancy Birch, and their daughters Eliza and Joy.
2
Live Once, Die Twice (2006)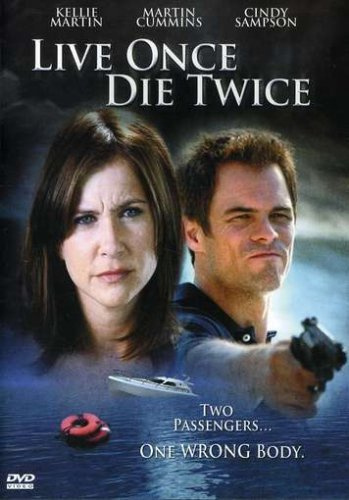 Starring:
Kellie Martin, Martin Cummins, Cindy Sampson, Bruce Gray
The movie starts with Nicole Lauker saying good-bye to her husband as he and his friend leave to go fishing for three days.

Starring:
Rahul Bhat, Ronit Roy, Tejaswini Kolhapure, Viineet Kumar
Genres:
Crime, Drama, Mystery
Ugly is a 2013 Indian Hindi-language thriller film written, co-produced and directed by Anurag Kashyap.

Starring:
Ashley Judd, Cliff Curtis, Adriano Giannini, Nick Eversman
Genres:
Action, Drama, Thriller
Rebecca Winstone is a woman raising her son, Michael on her own following the death of her husband, Paul.

Starring:
Jodie Foster, Peter Sarsgaard, Sean Bean, Kate Beahan
Genres:
Drama, Mystery, Thriller
Recently widowed Kyle Pratt, a Berlin-based American aviation engineer, takes her husband David's body back to the U. S.

Starring:
Zabou Breitman, Pascal Elbé, Jacques Gamblin, Sylvie Testud
24 Days (French: 24 jours, la vérité sur l'affaire Ilan Halimi — lit.

Starring:
Ryan Reynolds, Scott Speedman, Rosario Dawson, Mireille Enos
Genres:
Crime, Drama, Mystery
In Niagara Falls, Ontario, homicide detective Jeffrey Cornwall interviews for a job with Nicole Dunlop in the Internet Child Exploitation Unit.
8
Voice of a Murderer (2007)

Starring:
Kyung-gu Sol, Nam-ju Kim, Dong-won Gang, Yeong-cheol Kim
The only son of popular South Korean news anchor Han Kyung-bae, nine-year-old Sang-woo, disappears without a trace from the local playground.

Starring:
Mimi Ferrer, Laurence Fishburne, Touriya Haoud, Isa Hoes
Martijn (Phillipe), a gifted Dutch jazz pianist, flies to Morocco to set up a food assistance program.

Starring:
James Caan, Kathy Bates, Richard Farnsworth, Frances Sternhagen
Famed novelist Paul Sheldon is the author of a successful series of Victorian romance novels featuring a character named Misery Chastain.
11
Along Came a Spider (2001)

Starring:
Morgan Freeman, Michael Wincott, Monica Potter, Dylan Baker
After Washington, D. C.
12
Troubled Waters (2006)

Starring:
Jennifer Beals, Jonathan Goad, David Storch, Shauna Black
Special Agent Jennifer Beck (Jennifer Beals) is an intrepid FBI agent who is assigned to solve the case of a multimillionaire couple's missing daughter.
13
Carry on Abroad (1972)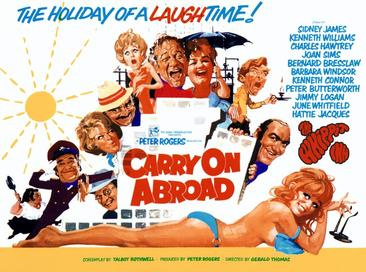 Starring:
Sidney James, Kenneth Williams, Charles Hawtrey, Joan Sims
The film opens with pub landlord and frequent holidaymaker Vic Flange (Sid James) openly flirting with the sassy saucepot widow Sadie Tompkins (Barbara Windsor) as his battleaxe wife, Cora (Joan Sims), looks on with disdain.

Starring:
Teri Polo, Chazz Palminteri, Tia Carrere, Lucas Elliot Eberl
A wealthy high powered woman suffers a horrible tragedy after which she descends into substance abuse,turning her back on her family.
15
A Mother's Instinct (2015)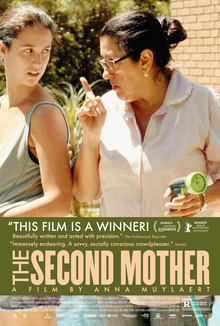 Starring:
Josie Bissett, Sarah Grey, Richard Harmon, Vincent Gale
A former divorcé learns that her new husband's past includes an abandoned wife. After he disappears with his two sons, the two wives team up to find him.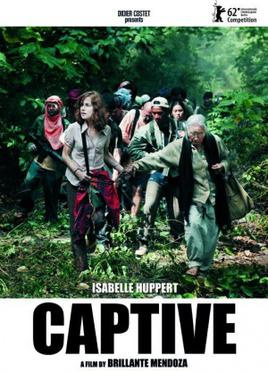 Starring:
Isabelle Huppert, Katherine Mulville, Marc Zanetta, Rustica Carpio
Captive is a 2012 French-Filipino drama-thriller film directed by Brillante Mendoza and starring Isabelle Huppert.

Starring:
Frances McDormand, Brian Cox, Brad Dourif, Mai Zetterling
The film opens with an Orange walk on The Twelfth, and an audio tape being handed to Paul Sullivan (Dourif), an American human rights lawyer and activist, which becomes his death warrant.