Movies You Should Watch If You Like Becoming Astrid (2018)
Movies like Becoming Astrid (2018).
19 items, 530 votes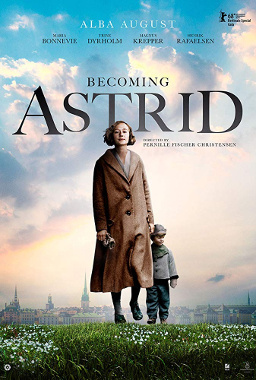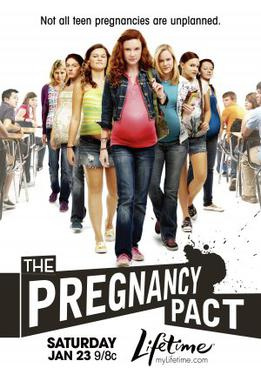 Starring:
Thora Birch, Madisen Beaty, David Clayton Rogers, Max Ehrich
28-year-old Sidney Bloom, an alumna of Gloucester High, publishes a video blog about teen issues.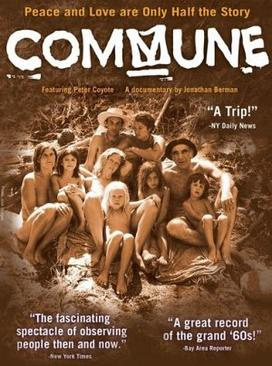 Starring:
Trine Dyrholm, Fares Fares, Ulrich Thomsen, Magnus Millang
The Commune (Danish: Kollektivet) is a 2016 Danish drama film directed by Thomas Vinterberg.
3
The Glass Castle (2017)

Starring:
Brie Larson, Woody Harrelson, Naomi Watts, Ella Anderson
As a child, Jeannette Walls lives a nomadic life with her painter mother Rose, her intelligent but irresponsible father Rex, older sister Lori, and younger brother Brian.
4
April's Daughter (2017)

Starring:
Emma Suárez, Ana Valeria Becerril, Enrique Arrizon, Joanna Larequi
Valeria (Ana Valeria Becerril), 17, is pregnant.

Starring:
Deirdre O'Kane, Sarah Greene, Gloria Cramer Curtis, Brendan Coyle
The film is set in Vietnam in 1989, fourteen years after the end of the war.

Starring:
Daniel Day-Lewis, Brenda Fricker, Alison Whelan, Kirsten Sheridan
In 1932, Christy Brown is born into a family of 15. Doctors discover he has severe cerebral palsy. Christy is unable to walk or talk.

Starring:
Ashley Bratcher, Brooks Ryan, Robia Scott, Jared Lotz
The plot closely follows the account found in Abby Johnson's memoir, Unplanned.

Starring:
Drew Barrymore, Jessica Lange, Jeanne Tripplehorn, Ken Howard
The film is based on the life stories of the eccentric paternal aunt and first cousin of Jackie Kennedy, both named Edith Bouvier Beale.

Starring:
Kenneth Branagh, Cynthia Nixon, David Paymer, Tim Blake Nelson
The film begins with a scene of the 1920 presidential election, in which Harvard educated lawyer, New York assemblyman and assistant Secretary of the Navy Franklin D.

Starring:
Trine Dyrholm, David Dencik, Frank Thiel, Elsebeth Steentoft
En Soap (A Soap or Soap) is a 2006 Danish melodramatic comedy film directed by Pernille Fischer Christensen which incorporates many of the austere techniques of Dogme style.
11
The Last Sentence (2012)

The Last Sentence (Swedish: Dom över död man; Judgement on the dead) is a Swedish film from 2012, directed by Jan Troell and starring Jesper Christensen, Pernilla August, Björn Granath and Ulla Skoog.

Starring:
Mylène Mackay, Mickaël Gouin, Francis Leplay, Catherine Brunet
Isabelle Fortier is a young girl who develops a relationship and becomes engaged to a man, with whom she shares a cocaine habit. Their relationship deteriorates.
13
Mrs. Parker and the Vicious Circle (1994)

Starring:
Jennifer Jason Leigh, Campbell Scott, Matthew Broderick, Peter Gallagher
Mrs. Parker and the Vicious Circle is a 1994 American biographical drama film directed by Alan Rudolph from a screenplay written by Rudolph and Randy Sue Coburn.
14
Riding in Cars with Boys (2001)

Starring:
Drew Barrymore, Steve Zahn, Adam Garcia, Brittany Murphy
Genres:
Biography, Comedy, Drama
In 1961, eleven-year-old Beverly "Bev" Donofrio rides with her father, Connecticut police officer Leonard, to the Christmas tree lot.
15
The Notorious Bettie Page (2005)

Starring:
Gretchen Mol, Lili Taylor, Chris Bauer, Jared Harris
Bettie Page is an ambitious, naïve, and devout young Christian woman who longs to leave Nashville, Tennessee, following a childhood of sexual abuse, a failed wartime marriage, and a gang rape.
16
Kingfish: A Story of Huey P. Long (1995)

Starring:
John Goodman, Matt Craven, Anne Heche, Ann Dowd
This is a biographical drama about Louisiana politician Huey Long, whose nickname was The Kingfish.

Starring:
Maria Bonnevie, Ulf Friberg, Pernilla August, Lena Endre
Jerusalem is a film which was released to cinemas in Sweden on 6 September 1996, directed by Bille August, based on the two-part novel Jerusalem by Selma Lagerlöf.
18
Magic Beyond Words: the J.K. Rowling Story (2011)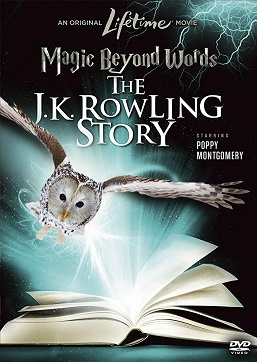 Starring:
Poppy Montgomery, Emily Holmes, Antonio Cupo, Janet Kidder
Magic Beyond Words: The J. K. Rowling Story is a made-for-TV film starring actress Poppy Montgomery. It is based on the book J. K.
19
Carry on Abroad (1972)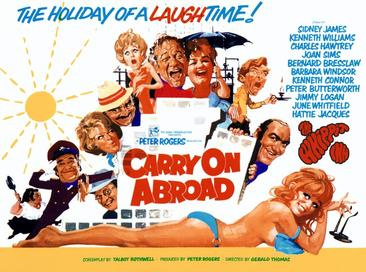 Starring:
Sidney James, Kenneth Williams, Charles Hawtrey, Joan Sims
The film opens with pub landlord and frequent holidaymaker Vic Flange (Sid James) openly flirting with the sassy saucepot widow Sadie Tompkins (Barbara Windsor) as his battleaxe wife, Cora (Joan Sims), looks on with disdain.