Movies Like and Breathe Normally (2018)
Watch these movies if you like And Breathe Normally (2018).
20 items, 563 votes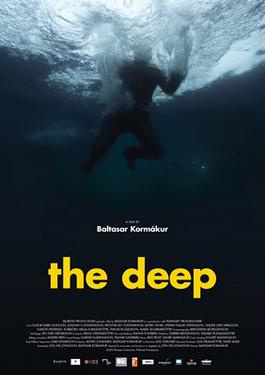 Starring:
Ólafur Darri Ólafsson, Stefán Hallur Stefánsson, Joi Johannsson, Thora Bjorg Helga
The Deep (Icelandic: Djúpið) is a 2012 Icelandic drama film directed by Baltasar Kormákur.
Starring:
Rade Serbedzija, Ingvar Sigurdsson, Nanna Kristín Magnúsdóttir, Arna Magnea Danks
Sparrows (Icelandic: Þrestir) is a 2015 internationally co-produced film directed by the 2006 short film oscar nominee Rúnar Rúnarsson, starring Atli Óskar Fjalarsson, Rakel Björk Björnsdóttir and Ingvar Eggert Sigurðsson.
3
Life in a Fishbowl (2014)

Starring:
Hera Hilmar, Thor Kristjansson, Þorsteinn Bachmann, Jóel Sæmundsson
Life in a Fishbowl (Icelandic: Vonarstræti, literally Hope Street) is a 2014 Icelandic drama film directed by Baldvin Zophoníasson.
4
A White, White Day (2019)

Starring:
Ingvar Sigurdsson, Ída Mekkín Hlynsdóttir, Hilmir Snær Guðnason, Sara Dögg Ásgeirsdóttir
Mourning the accidental death of his wife, a police chief becomes obsessed with finding out what happened to her.

Starring:
Maika Monroe, Matt O'Leary, Arnar Jónsson, Gunnar Helgason
American tourists Jenai and Riley arrive in Iceland and visit several landmarks. Riley has taken his father's Rolleiflex camera and plenty of film.
6
A Moment in the Reeds (2017)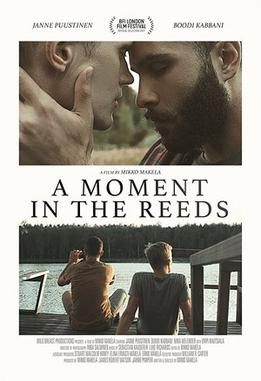 Starring:
Janne Puustinen, Boodi Kabbani, Mika Melender, Virpi Rautsiala
Leevi returns to Finland from his university studies in Paris to spend the summer helping his father Jouko renovate the family lakehouse for sale.
7
The Florida Project (2017)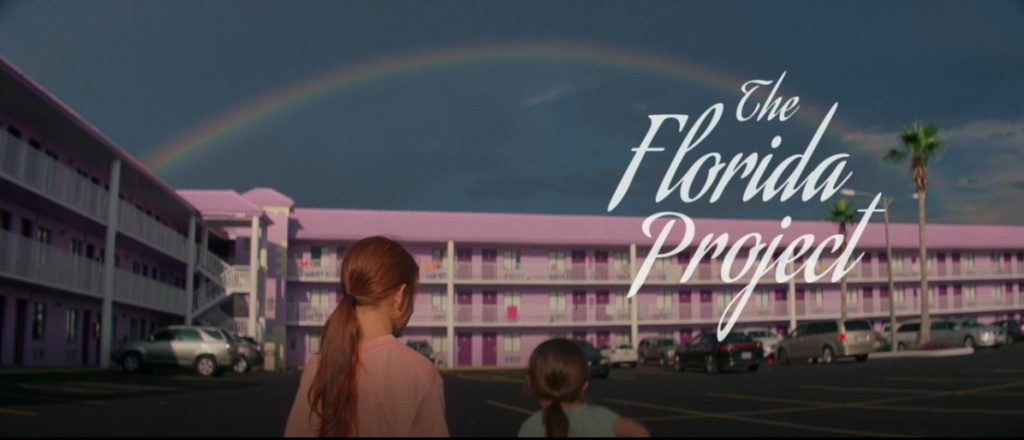 Starring:
Brooklynn Prince, Bria Vinaite, Willem Dafoe, Christopher Rivera
The Florida Project is a 2017 American slice of life drama film directed by Sean Baker and written by Baker and Chris Bergoch.

Starring:
Sigurður Sigurjónsson, Theodór Júlíusson, Charlotte Bøving, Jón Benónýsson
Two sheep farming brothers have not spoken to each other for forty years due to differences in their personalities, complicated by one brother, Kiddi's, poor temper and alcoholism (it is implied his problems caused him to be disinherited, another source of strife between them), and the other brother, Gummi's, resentment and jealousy over Kiddi's prize-winning ram.

Starring:
Jóhannes Haukur Jóhannesson, Ágústa Eva Erlendsdóttir, Elma Stefania Agustsdottir, Anna Gunndís Guðmundsdóttir
Genres:
Drama, Horror, Mystery
Freyr, a doctor in a city in Iceland, assists local police when an elderly woman is found hanged inside of an old church.

Starring:
Robert Carlyle, Oyanka Cabezas, Scott Glenn, Salvador Espinoza
Genres:
Drama, Romance, War
Set in 1987, Carla's Song tells the story of love in a time of war.

Starring:
Thora Bjorg Helga, Ingvar Sigurdsson, Halldóra Geirharðsdóttir, Sveinn Ólafur Gunnarsson
In the summer of 1983, a twelve-year-old girl, Hera Karlsdóttir, lives a normal life on her family farm in a close-knit community.

Starring:
Tómas Lemarquis, Þröstur Leó Gunnarsson, Elín Hansdóttir, Anna Friðriksdóttir
Nói Kristmundsson is a 17-year-old living in a small unnamed remote fishing village in western Iceland with his grandmother Lína (Anna Friðriksdóttir).
13
The Juniper Tree (1990)

Starring:
Björk, Bryndis Petra Bragadóttir, Valdimar Örn Flygenring, Guðrún Gísladóttir
In Iceland, two sisters, Margit and her elder sister Katla, escape their home after their mother is stoned and burned for practising witchcraft.

Starring:
Halldóra Geirharðsdóttir, Jóhann Sigurðarson, Juan Camillo Roman Estrada, Jörundur Ragnarsson
Genres:
Adventure, Comedy, Drama
Woman at War (Kona fer í stríð) is a 2018 Icelandic-Ukrainian comedy-drama film written, produced and directed by Benedikt Erlingsson, and starring Halldóra Geirharðsdóttir.

Starring:
Hilmir Snær Guðnason, Victoria Abril, Hanna María Karlsdóttir, Þrúður Vilhjálmsdóttir
101 Reykjavík (pronunciation ) is a 2000 Icelandic comedy film directed by Baltasar Kormákur and starring Victoria Abril and Hilmir Snær Guðnason.

Starring:
Adepero Oduye, Kim Wayans, Aasha Davis, Pernell Walker
Alike ("Lee") is a 17-year-old Black girl who hangs out at clubs with her openly lesbian friend Laura.

Starring:
Baltasar Kormákur, Hera Hilmar, Gísli Örn Garðarsson, Margrét Bjarnadóttir
Genres:
Crime, Drama, Thriller
Finnur is a surgeon who is worried about his eldest daughter, Anna.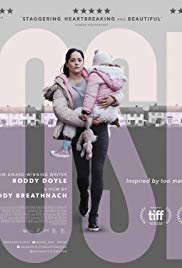 Starring:
Sarah Greene, Moe Dunford, Ellie O'Halloran, Ruby Dunne
Rosie is a 2018 Irish drama film directed by Paddy Breathnach. It was screened in the Contemporary World Cinema section at the 2018 Toronto International Film Festival.
19
Carry on Abroad (1972)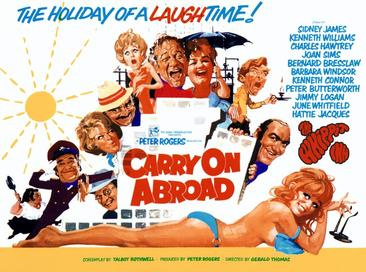 Starring:
Sidney James, Kenneth Williams, Charles Hawtrey, Joan Sims
The film opens with pub landlord and frequent holidaymaker Vic Flange (Sid James) openly flirting with the sassy saucepot widow Sadie Tompkins (Barbara Windsor) as his battleaxe wife, Cora (Joan Sims), looks on with disdain.
20
The Kite Runner (2007)

Starring:
Khalid Abdalla, Ahmad Khan Mahmoodzada, Atossa Leoni, Shaun Toub
The Kite Runner is a 2007 American drama film directed by Marc Forster from a screenplay by David Benioff and based on the 2003 novel of the same name by Khaled Hosseini.