Movies You Would Like to Watch If You Like the Pied Piper (1972)
Movies similar to The Pied Piper (1972).
19 items, 580 votes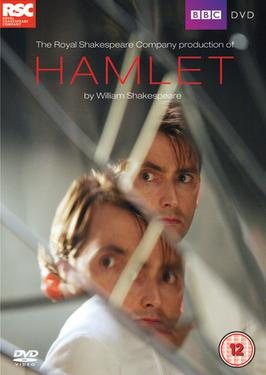 Starring:
David Tennant, Patrick Stewart, Penny Downie, Oliver Ford Davies
Hamlet is a 2009 television film adaptation of the Royal Shakespeare Company's 2008 modern-dress stage production of William Shakespeare's play of the same name, aired on BBC Two on 26 December 2009.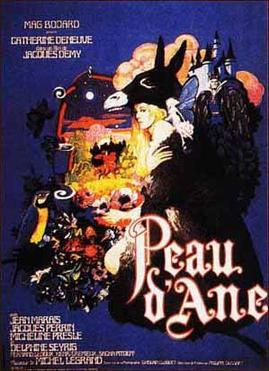 Starring:
Catherine Deneuve, Jean Marais, Jacques Perrin, Micheline Presle
Genres:
Drama, Fantasy, Musical
The king promises his dying queen that after her death he will only marry a woman as beautiful and virtuous as she.

Starring:
Christopher Walken, Jason Connery, Carmela Marner, Yossi Graber
Genres:
Family, Fantasy, Musical
In this film, Puss transforms from cat to man and when he puts his boots on, he transforms back again.
4
Hansel and Gretel (1987)

Genres:
Family, Fantasy, Musical
.
5
Prospero's Books (1991)

Starring:
John Gielgud, Michael Clark, Michel Blanc, Erland Josephson
Prospero's Books is a complex tale based upon William Shakespeare's The Tempest.

Starring:
Issiaka Kane, Aoua Sangare, Niamanto Sanogo, Balla Moussa Keita
Nianankoro's father Soma is a part of the order of Komo, who practice magic, but he uses his powers for self-gain.
7
Hamlet, Prince of Denmark (1980)

Starring:
Derek Jacobi, Claire Bloom, Patrick Stewart, Eric Porter
Hamlet comes home from university to find his uncle married to his mother, and his father's ghost haunting the battlements and scaring the watch.
8
Revengers Tragedy (2002)

Starring:
Christopher Eccleston, Kevin Knapman, Michael Ryan, Kristopher Lundon
Revengers Tragedy is a film adaptation of the 1606 play The Revenger's Tragedy (attributed to Thomas Middleton in the credits, following the scholarly consensus).
9
Beauty and the Beast (1987 - 1990)

Starring:
Ron Perlman, Roy Dotrice, Jay Acovone, Linda Hamilton
Genres:
Crime, Drama, Fantasy
Ron Koslow's updated version of the fairytale has a double focus: the relationship between Vincent,(a mythic, noble man-beast) and Catherine (an asst DA in New York); and a secret Utopian society of outcasts living in an underground sanctuary where Vincent is protected and loved.
10
The Juniper Tree (1990)

Starring:
Björk, Bryndis Petra Bragadóttir, Valdimar Örn Flygenring, Guðrún Gísladóttir
In Iceland, two sisters, Margit and her elder sister Katla, escape their home after their mother is stoned and burned for practising witchcraft.

Starring:
Kenneth Branagh, Julie Christie, Derek Jacobi, Kate Winslet
Hamlet is a 1996 film adaptation of William Shakespeare's play Hamlet, adapted and directed by Kenneth Branagh, who also stars as Prince Hamlet.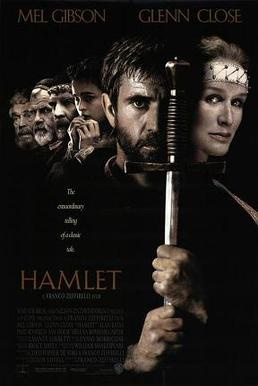 Starring:
Mel Gibson, Glenn Close, Alan Bates, Paul Scofield
In Denmark, Prince Hamlet finds himself involved in a conspiracy of powerful interests within the royal palace.
13
The Frog Prince (1986)

Starring:
Aileen Quinn, John Paragon, Helen Hunt, Clive Revill
Genres:
Drama, Family, Fantasy
The Frog Prince begins with the protagonist Princess Zora rolling over and waking up in her bed.

Starring:
Benedict Cumberbatch, Ciarán Hinds, Sian Brooke, Anastasia Hille
Hamlet, Prince of Denmark, finds out that his Uncle Claudius killed his father to obtain the throne, and plans his revenge.

Starring:
Sarah White, Eric Johnson, Ben Keith, Erik Markegard
Greendale may refer to:.
16
The Brothers Lionheart (1977)

Starring:
Staffan Götestam, Lars Söderdahl, Allan Edwall, Gunn Wållgren
Genres:
Drama, Family, Fantasy
The Brothers Lionheart (Swedish: Bröderna Lejonhjärta) is a Swedish fantasy film which was released to cinemas in Sweden on 23 September 1977, directed by Olle Hellbom and based on the 1973 book of the same name, written by Astrid Lindgren.

Starring:
Chris Bruno, Marina Sirtis, Michael J. Minor, Charles Hittinger
Genres:
Drama, Fantasy, Sci-Fi
Grendel is a 2007 American action-fantasy television film directed by Nick Lyon and very loosely based on the Anglo-Saxon epic poem Beowulf.
18
Carry on Abroad (1972)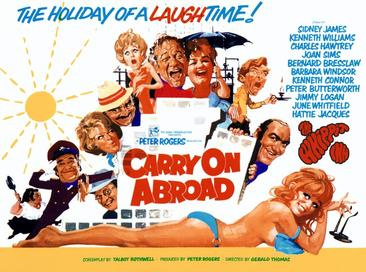 Starring:
Sidney James, Kenneth Williams, Charles Hawtrey, Joan Sims
The film opens with pub landlord and frequent holidaymaker Vic Flange (Sid James) openly flirting with the sassy saucepot widow Sadie Tompkins (Barbara Windsor) as his battleaxe wife, Cora (Joan Sims), looks on with disdain.

Starring:
Maggie Cheung, Joey Wang, Wenzhuo Zhao, Hsing-Kuo Wu
Two snakes reformed into two beauties. White Snake chose pedagogue Xian Xu as her husband and enjoyed human life, while Green Snake played around every day.