More Movies Like King Lear (1970)
Movies similar to King Lear (1970).
17 items, 459 votes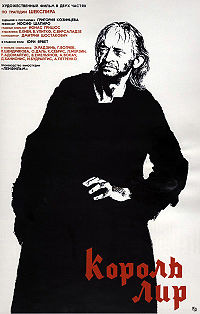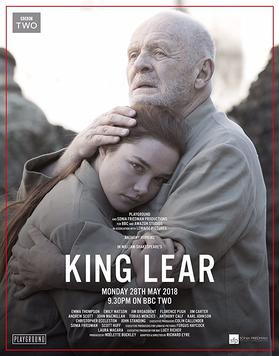 Starring:
Colin Blakely, Leo McKern, Robert Lindsay, Laurence Olivier
King Lear (1983) is a video production of William Shakespeare's 1606 play of the same name, directed by Michael Elliott.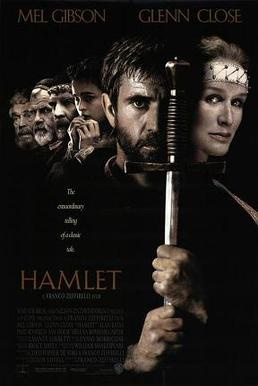 Starring:
Mel Gibson, Glenn Close, Alan Bates, Paul Scofield
In Denmark, Prince Hamlet finds himself involved in a conspiracy of powerful interests within the royal palace.

King Lear (Russian: Король Лир, romanized: Korol Lir) is a 1971 Soviet drama film directed by Grigori Kozintsev, based on William Shakespeare's play King Lear.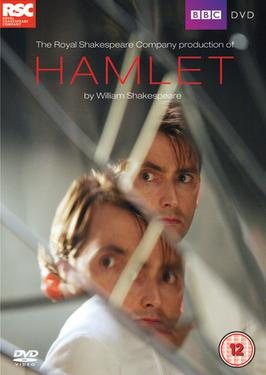 Starring:
David Tennant, Patrick Stewart, Penny Downie, Oliver Ford Davies
Hamlet is a 2009 television film adaptation of the Royal Shakespeare Company's 2008 modern-dress stage production of William Shakespeare's play of the same name, aired on BBC Two on 26 December 2009.

Starring:
Kenneth Branagh, Julie Christie, Derek Jacobi, Kate Winslet
Hamlet is a 1996 film adaptation of William Shakespeare's play Hamlet, adapted and directed by Kenneth Branagh, who also stars as Prince Hamlet.

Starring:
Benedict Cumberbatch, Ciarán Hinds, Sian Brooke, Anastasia Hille
Hamlet, Prince of Denmark, finds out that his Uncle Claudius killed his father to obtain the throne, and plans his revenge.
7
Hamlet, Prince of Denmark (1980)

Starring:
Derek Jacobi, Claire Bloom, Patrick Stewart, Eric Porter
Hamlet comes home from university to find his uncle married to his mother, and his father's ghost haunting the battlements and scaring the watch.

Starring:
Glenn Close, Bridget Fonda, Whoopi Goldberg, Robert Sean Leonard
In the Gloaming is a 1997 American made-for-television drama film based on a story written by Alice Elliott Dark.

Starring:
Ethan Hawke, Kyle MacLachlan, Diane Venora, Sam Shepard
Genres:
Drama, Romance, Thriller
Hamlet, also known as Hamlet 2000, is a 2000 American drama film written and directed by Michael Almereyda, set in contemporary New York City, and based on the Shakespeare play of the same name.

Starring:
Dirk Bogarde, Ellen Burstyn, John Gielgud, David Warner
On the eve of his 78th birthday, the ailing, alcoholic writer Clive Langham spends a painful and sleepless night mentally composing and recomposing scenes for a novel in which characters based on his own family are shaped by his fantasies and memories, alongside his caustic commentary on their behaviour.
11
Death of a Salesman (1985)

Starring:
Dustin Hoffman, Kate Reid, John Malkovich, Stephen Lang
Willy Loman returns home exhausted after a canceled business trip.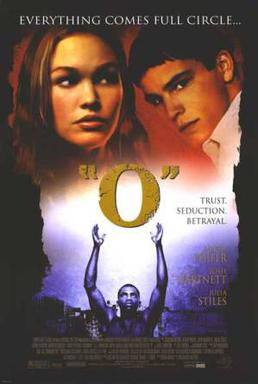 Starring:
Eamonn Walker, Christopher Eccleston, Keeley Hawes, Richard Coyle
The film is narrated by Ben Jago, a corrupt police detective who is prepared to manipulate those around him to get what he wants, even the people he loves.

Starring:
Patrick Stewart, Marcia Gay Harden, Lauren Holly, Roy Scheider
The film takes the plot of William Shakespeare's King Lear and places it in the Republic of Texas during the 19th century.

Starring:
Anthony Pedley, Bob Hoskins, Geoffrey Chater, Alexander Davion
Iago (Bob Hoskins) and a comrade-in-arms are outside the Venice home of Desdemona's father, Brabantio (Geoffrey Chater), who does not yet know that she has eloped with Othello (Sir Anthony Hopkins).
15
A Thousand Acres (1997)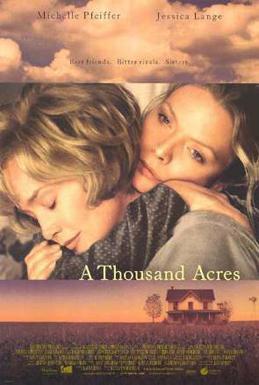 Starring:
Michelle Pfeiffer, Jessica Lange, Jennifer Jason Leigh, Jason Robards
Larry Cook (Jason Robards), a prosperous farmer in Iowa, decides to retire and split his acres of land among his three daughters, Ginny (Jessica Lange), Rose (Michelle Pfeiffer) and Caroline (Jennifer Jason Leigh).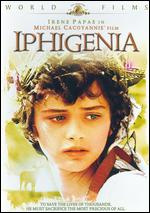 Starring:
Irene Papas, Kostas Kazakos, Kostas Karras, Tatiana Papamoschou
"Iphigenia" relates the story of an incident that took place just prior to the Trojan War.

Starring:
Erin Way, Eric Matheny, Ryan Smale, Stephanie Scholz
Genres:
Horror, Sci-Fi, Thriller
Absence (Portuguese: Ausência) is a 2014 Brazilian drama film directed by Chico Teixeira.