More Movies Like Days of 36 (1972)
Movies to watch if you like Days of 36 (1972).
8 items, 176 votes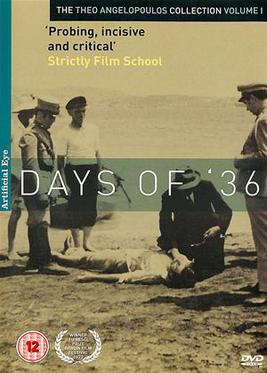 RFK is a 2002 American television film directed by Robert Dornhelm. It takes place through the eyes of Robert F. Kennedy after his brother John F.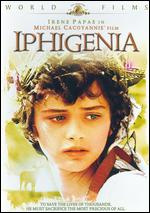 Starring:
Irene Papas, Kostas Kazakos, Kostas Karras, Tatiana Papamoschou
"Iphigenia" relates the story of an incident that took place just prior to the Trojan War.

Starring:
Brian Dennehy, David Strathairn, Michael Tucker, Hume Cronyn
When Hungarian physicist Leo Szilard leaves Europe he eventually arrives in the United States where, with the help of Albert Einstein, he persuades the Federal government to build an atomic bomb.
4
Adults in the Room (2019)

Starring:
Christos Loulis, Alexandros Bourdoumis, Ulrich Tukur, Daan Schuurmans
In 2015, following Syriza's victory in the 2015 Greek legislative election, Greek Minister of Finance Yánis Varoufákis is tasked by Prime Minister Aléxis Tsípras to negotiate a new deal on the memorandum of understanding signed by previous government with the Troika in order to avoid facing another inevitable debt crisis in the country months later.
5
The Greek Tycoon (1978)

Starring:
Anthony Quinn, Jacqueline Bisset, Raf Vallone, Edward Albert
The film focuses on the courtship and marriage of aging Greek Theo Tomasis, who rose from his humble peasant roots to become an influential mogul who owns oil tankers, airlines, and Mediterranean islands and longs to be elected President of Greece, and considerably younger Liz Cassidy, the beautiful widow of the assassinated President of the United States.
6
The Broken Crown (2016)

Starring:
Rodolfo Sancho, Irene Escolar, Raúl Mérida, Eusebio Poncela
Early 16th century: following the death of Isabel la Católica, her widow Fernando de Aragón enters in an open war with his tyrannical son-in-law, Felipe el Hermoso, lord of Flandes, who wants to be the new king of the kingdom of Castilla above all.
7
Rabin, the Last Day (2015)

Starring:
Ischac Hiskiya, Yitzhak Hizkiya, Pini Mittelman, Michael Warshaviak
Rabin, the Last Day is a 2015 Israeli-French docudrama political thriller film directed by Amos Gitai.
8
Gunpowder, Treason & Plot (2004)

Starring:
Vulpe Adrian, Carmen Ungureanu, Clémence Poésy, Tadeusz Pasternak
Episode 1 opens with Mary, Queen of Scots, who is in exile in France returning to Scotland in 1561.