More Movies Like R.P.M. (1970)
Watch movies if you like R.P.M. (1970).
8 items, 186 votes
1
A Small Circle of Friends (1980)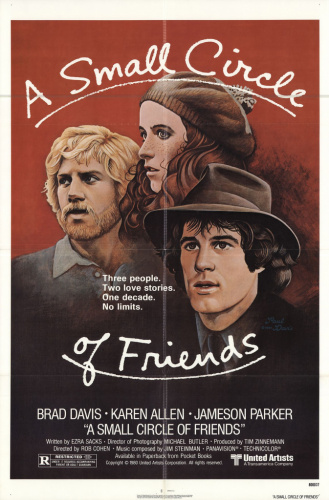 Starring:
Brad Davis, Karen Allen, Jameson Parker, Shelley Long
A Small Circle of Friends is a 1980 American drama film directed by Rob Cohen and starring Brad Davis, Karen Allen, Shelley Long, Jameson Parker, and Peter Mark.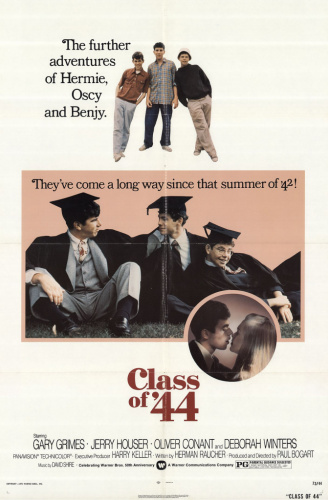 Starring:
Gary Grimes, Jerry Houser, Oliver Conant, Deborah Winters
Friends Hermie (an aspiring artist), Oscy (a jock), and Benjie (a nerd) graduate high school in the spring of 1944, under the looming threat of World War II.

Starring:
Hilary Swank, Sarah Chalke, Jenna von Oÿ, Laurel Holloman
Lisa Connors, an Anders University freshman, has big hopes of a job at the university newspaper.
4
Return of the Secaucus Seven (1979)

Starring:
Bruce MacDonald, Maggie Renzi, Adam LeFevre, Maggie Cousineau
At their rural New Hampshire home, teachers Mike Donnelly (MacDonald) and Katie Sipriano (Renzi) prepare to host a gathering of their old activist friends from college.
5
Spinning Into Butter (2007)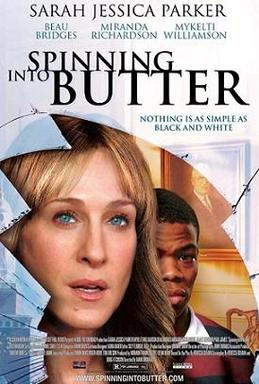 Starring:
Sarah Jessica Parker, Miranda Richardson, Victor Rasuk, Jake M. Smith
Spinning Into Butter is a 2007 drama film written by Rebecca Gilman and Doug Atchison and loosely based on Gilman's play of the same name.
6
The Greek Tycoon (1978)

Starring:
Anthony Quinn, Jacqueline Bisset, Raf Vallone, Edward Albert
The film focuses on the courtship and marriage of aging Greek Theo Tomasis, who rose from his humble peasant roots to become an influential mogul who owns oil tankers, airlines, and Mediterranean islands and longs to be elected President of Greece, and considerably younger Liz Cassidy, the beautiful widow of the assassinated President of the United States.
7
Carnal Knowledge (1971)

Starring:
Jack Nicholson, Candice Bergen, Art Garfunkel, Ann-Margret
The story follows the sexual exploits of two Amherst College roommates over a 25-year period, from the late 1940s to the early 1970s.
8
Man, Woman and Child (1983)

Starring:
Martin Sheen, Blythe Danner, Craig T. Nelson, David Hemmings
Martin Sheen is Robert, the man - a sensitive, intelligent family man who, in one brief and innocent affair long past, fathered a child whose sudden appearance threatens his happy life.