Tv Shows Most Similar to Weird City (2019 - 2019)
Watch these tv shows if you like Weird City (2019 - 2019).
24 items, 708 votes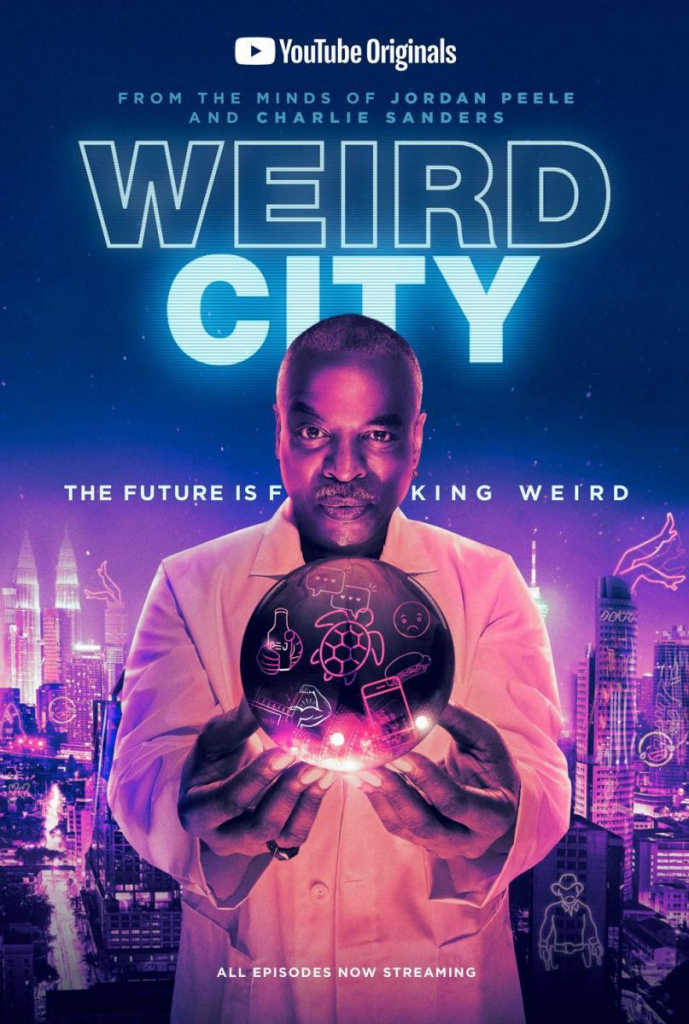 1
Max Headroom (1987 - 1988)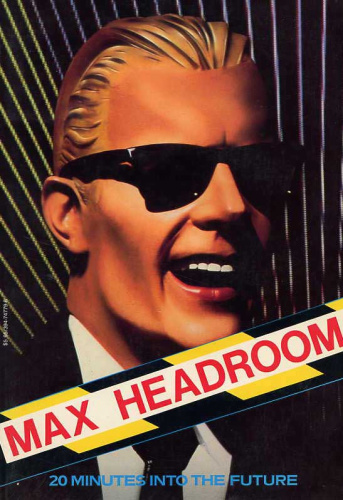 Starring:
Matt Frewer, Amanda Pays, Chris Young, Jeffrey Tambor
20 minutes into the future, the world has become imbued network-television. It's illegal to turn off your TV, and televisions are given to the needy.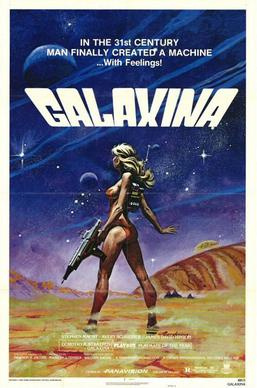 Starring:
Stephen Macht, Avery Schreiber, J.D. Hinton, Dorothy Stratten
In 3008, the crew of the Intergalactic Space Police cruiser Infinity is on patrol duty in deep space.
3
I Am Not Okay with This (2020 - 2020)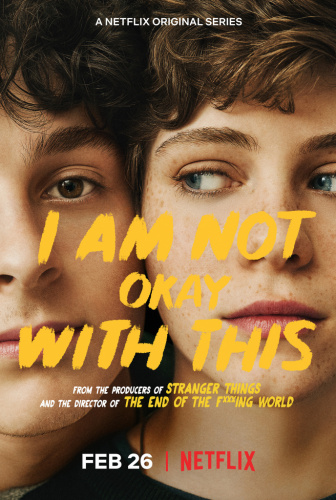 Starring:
Sophia Lillis, Wyatt Oleff, Sofia Bryant, Kathleen Rose Perkins
Sydney is a teenage girl navigating the trials and tribulations of high school while dealing with the complexities of her family, her budding sexuality, and mysterious superpowers just beginning to awaken deep within her.

The show was set on a United Galaxy Sanitation Patrol Cruiser, an interstellar garbage scow operating out of United Galaxies Space Station Perma One in the year 2226.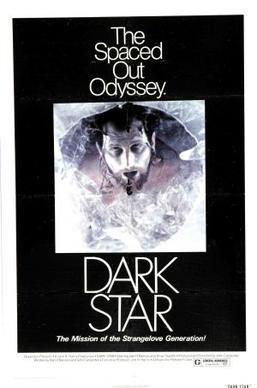 Starring:
Dan O'Bannon, Dre Pahich, Brian Narelle, Cal Kuniholm
In the mid-22nd century, mankind has begun colonizing the far reaches of the universe.
6
Mystery Science Theater 3000 (1988 - 2015)

Starring:
Joel Hodgson, Michael J. Nelson, Trace Beaulieu, Kevin Murphy
When zany mad scientist Dr.
7
Atop the Fourth Wall (2008)

Starring:
Lewis Lovhaug, MacInTalk, Will Wolfgram, Alexander Tansley
Linkara is a witty, sarcastic young adult who reviews comic books of very poor detail, ranging from bad artwork to bad writing.

Starring:
Chris Barrie, Craig Charles, Danny John-Jules, Robert Llewellyn
Genres:
Adventure, Comedy, Sci-Fi
An unambitious slob from Liverpool has been awakened from a high-tech stasis chamber 3 million years in the future to find he may be one of the last humans alive.

Social Distance is an American streaming television anthology series created by Hilary Weisman Graham and Orange Is the New Black creator Jenji Kohan that premiered on October 15, 2020 on Netflix.

Starring:
Agathe Bonitzer, Hugo Becker, Gaël Kamilindi, Manoel Dupont
In near future Paris, a dating app matches singles with their soulmates by mining their brain data, but decoding true love comes at a price.
11
Living with Yourself (2019)

Starring:
Paul Rudd, Aisling Bea, Desmin Borges, Karen Pittman
Genres:
Comedy, Drama, Sci-Fi
An existential comedy about a man struggling in life who undergoes a new treatment to become a better person, only to find that he's been replaced by a new and improved version of himself.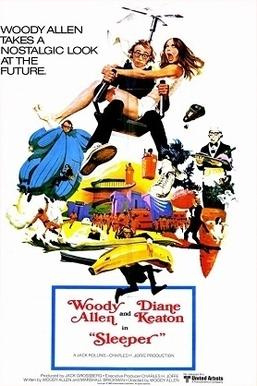 Starring:
Woody Allen, Diane Keaton, John Beck, Mary Gregory
Miles Monroe (Woody Allen) is a jazz musician and owner of the "Happy Carrot" health-food store in New York City's Greenwich Village.
13
Fat Guy Stuck in Internet (2007 - 2008)

Fat Guy Stuck in Internet is an American science-fiction comedy television series created by John Gemberling and Curtis Gwinn for Cartoon Network's late-night adult-oriented programming block Adult Swim; and ended with a total of ten episodes.
14
Frequently Asked Questions About Time Travel (2009)

Starring:
Chris O'Dowd, Marc Wootton, Dean Lennox Kelly, Anna Faris
Ray (Chris O'Dowd) has been fired from his job as a costumed guide in a theme park attraction called "Star Ride," after he goes too far into character and terrifies a group of young children.

Starring:
Seth MacFarlane, Adrianne Palicki, Penny Johnson Jerald, Scott Grimes
Genres:
Adventure, Comedy, Drama
Set 400 years in the future, the show follows the adventures of the Orville, a not-so-top-of-the-line exploratory ship in Earth's interstellar Fleet.
16
Better Off Ted (2009 - 2010)

Starring:
Jay Harrington, Portia de Rossi, Andrea Anders, Jonathan Slavin
In a science-based company, a manager tries to keep control of his scientists while being pressured by his shrewd boss.
17
On Becoming a God in Central Florida (2019 - 2019)

Starring:
Kirsten Dunst, Théodore Pellerin, Mel Rodriguez, Beth Ditto
Set in a small Orlando-adjacent town in 1992, this dark comedy series stars Kirsten Dunst as Krystal Stubbs, a minimum-wage water park employee who lies, schemes and cons her way up the ranks of Founders American Merchandise (FAM)-the cultish, flag-waving, multibillion-dollar pyramid scheme that drove her family to ruin in the first place.

Starring:
Patrick Brammall, Sunita Mani, Amy Sedaris, Tim Meadows
Set against the world of a major drug cartel bust, the series follows two low-level cops who have spent far too much time in a car together; two criminals who are largely kept in the dark; two dispatch workers who haven't really clicked; and two Mexican tunnelers who are in way too small a space considering they've only just met.
19
The Tomorrow People (1992 - 1995)

Starring:
Kristian Schmid, Christian Tessier, Naomie Harris, Jeff Harding
The Tomorrow People are the next stage of human evolution.
20
The Spirit of '76 (1990)

Starring:
Mark Mothersbaugh, Gerald Casale, Carl Reiner, Nancye Ferguson
By the year 2176, a magnetic storm has degaussed all recorded history, causing such valuable documents as the U. S.