Tv Shows Similar to Spides (2020)
Tv shows similar to Spides (2020).
21 items, 624 votes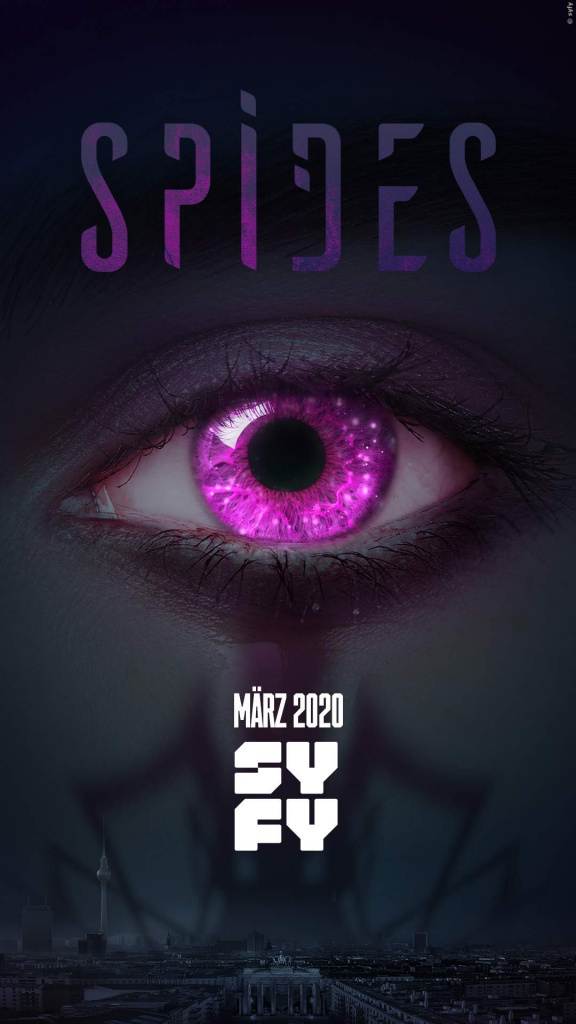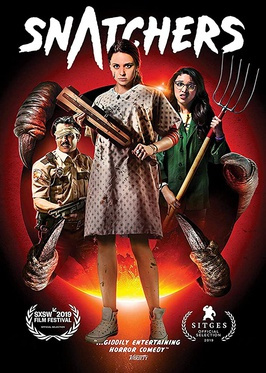 Starring:
Mary Nepi, Gabrielle Elyse, J.J. Nolan, Austin Fryberger
Genres:
Comedy, Horror, Sci-Fi
A high school student Sara loses her virginity to her boyfriend Skyler. The next day, she wakes up and finds herself pregnant. She goes to a clinic with her friend Hayley.
2
Invasion: Earth (1998 - 1998)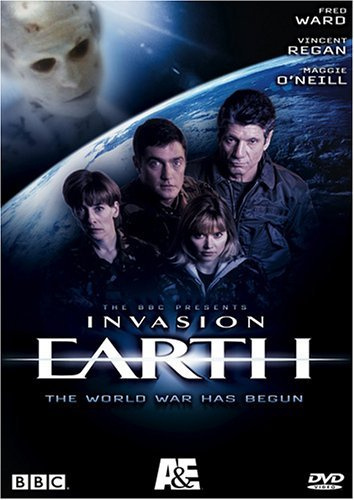 Starring:
Vincent Regan, Maggie O'Neill, Fred Ward, Phyllis Logan
One normal night over the Scottish highlands, Flt. Lt.
3
Roswell, New Mexico (2019)

Starring:
Jeanine Mason, Nathan Parsons, Michael Vlamis, Lily Cowles
Genres:
Drama, Romance, Sci-Fi
Centers on a town where aliens with unearthly abilities live undercover among humans.

Starring:
Loren Coleman, Dallas Santana, Jessica Lynch Alfaro, Craig Stanford
Genres:
Horror, Mystery, Sci-Fi
Explores the possibility of hidden creatures through "found footage" videos and information provided by experts.
5
They Are Among Us (2004)

Starring:
Alison Eastwood, Michael Orr Hughes, Anne Apra, Lacey Beeman
They Are Among Us is a 2004 American made-for-television science fiction thriller film directed by Jeffrey Obrow, written by Lars Hauglie, and starring Alison Eastwood, Michael Orr Hughes and Anne Apra.
6
The Tomorrow People (1992 - 1995)

Starring:
Kristian Schmid, Christian Tessier, Naomie Harris, Jeff Harding
The Tomorrow People are the next stage of human evolution.
7
Childhood's End (2015 - 2015)

Starring:
Mike Vogel, Osy Ikhile, Daisy Betts, Georgina Haig
Genres:
Drama, Sci-Fi, Thriller
Written by Arthur C.
8
The Sarah Jane Adventures (2007 - 2020)

Starring:
Elisabeth Sladen, Daniel Anthony, Alexander Armstrong, Tommy Knight
Genres:
Drama, Family, Sci-Fi
How do you adjust to life after you've seen all of time and space? Sarah Jane Smith had every adventure possible until she had the one adventure she never dreamed of, she had a family.

Starring:
Charles Napier, Hoke Howell, David Homb, Jodi Seronick
A fleet of UFOs is circling the Earth and a top scientist races to discover their true intentions for the planet.

Starring:
Katherine Drake, Ritchie Crane, Philip Alexander Baker, Michael Terry
In a small rural community local police officers Zoe and Patrick begin their shift as normal but it soon becomes clear that something is wrong.
11
The Tommyknockers (1993 - 1993)

Starring:
Jimmy Smits, Marg Helgenberger, John Ashton, Allyce Beasley
The small town of Haven becomes a hot-bed of inventions all run by a strange green power device.

Starring:
Keith Reay, Steve West, Alana Dietze, Tonya Kay
Dark Space is a Space opera novel by science fiction author Marianne de Pierres. It was a finalist for best science fiction novel in the 2007 Aurealis Awards.

Starring:
Marc Singer, Faye Grant, Michael Ironside, Jane Badler
Genres:
Action, Adventure, Sci-Fi
This series features the characters from the two mini-series about aliens coming to Earth claiming to be friends but in reality have an ulterior motive.
14
V: the Final Battle (1984 - 1984)

Starring:
Jane Badler, Michael Durrell, Robert Englund, Faye Grant
Genres:
Action, Adventure, Sci-Fi
The Battle begun in the Miniseries 'V' continues.
15
Star Quest: the Odyssey (2009)

Starring:
Aaron Ginn-Forsberg, Davina Joy, Tamara McDaniel, James Ray
Star Quest: The Odyssey is a 2009 low budget American science-fiction film directed by Jon Bonnell, written by Carlos Perez, and starring Aaron Ginn-Forsberg, Davina Joy and Tamara McDaniel.

Starring:
Eric Roberts, Sherilyn Fenn, Dean Stockwell, Brendon Ryan Barrett
Genres:
Action, Sci-Fi, Thriller
A married couple, Bob and Dez Wilson, and their 12-year-old son Andy are being accosted by a blinding light when driving home from a daytrip.

18
Earth: Final Conflict (1997 - 2002)

Starring:
Von Flores, Leni Parker, Anita La Selva, Richard Chevolleau
Genres:
Action, Drama, Mystery
An androgynous alien species called the Taelons arrive on earth, claiming to be companions of humanity, putting an end to crime, illness, and famine.

Starring:
Cotter Smith, Deirdre O'Connell, Robert Wisdom, Ryan Phillippe
When the Viking space capsule suddenly returns to Earth from its long ago trip to Mars, it brings with it an intelligent visitor that is part "Alien" and part "ET".

Starring:
Tammi Arender, Randy Austin, Jillian Batherson, Bruce Boxleitner
Genres:
Horror, Sci-Fi, Thriller
Political and public pressure coerces the government into allowing two well-known reporters and their assistants limited access to the ultra-secretive Area 51.