Movies to Watch If You Like Crimes of the Future (1970)
Movies like Crimes of the Future (1970).
17 items, 473 votes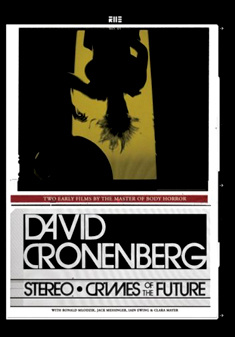 1
Britannia Hospital (1982)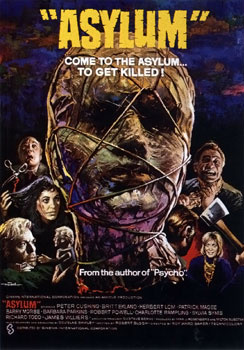 Starring:
Leonard Rossiter, Malcolm McDowell, Brian Pettifer, John Moffatt
Britannia Hospital is a 1982 British black comedy film, directed by Lindsay Anderson, which targets the National Health Service and contemporary British society.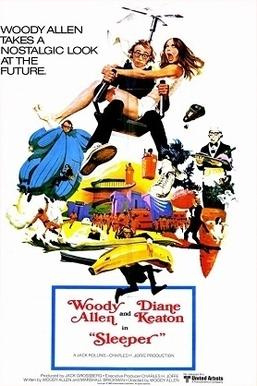 Starring:
Woody Allen, Diane Keaton, John Beck, Mary Gregory
Miles Monroe (Woody Allen) is a jazz musician and owner of the "Happy Carrot" health-food store in New York City's Greenwich Village.
3
Dr. Jekyll and Ms. Hyde (1995)

Starring:
Sean Young, Tim Daly, Lysette Anthony, Stephen Tobolowsky
Genres:
Comedy, Romance, Sci-Fi
Dr. Richard Jacks (Tim Daly) is a perfumer working at a major fragrance company. His projects have failed and the chief executive, Mrs.
4
Tammy and the T-rex (1994)

Starring:
Denise Richards, Theo Forsett, Paul Walker, Ellen Dubin
Tammy is at cheerleader practice, and her new boyfriend Michael walks in from football practice to observe.

Starring:
Roberto Álamo, Blanca Suárez, Iñaki Ardanaz, Carlos Areces
Distant future.

Starring:
Antonio Resines, Álex Angulo, Frédérique Feder, Juan Viadas
A future post-apocalyptic world is ruled by the good-looking people.

Starring:
Eric Judor, Ramzy Bedia, Jonathan Lambert, Vincent Belorgey
George is the scapegoat of his classmates. One day he cracks and shoots them.
8
The Thing with Two Heads (1972)

Starring:
Roosevelt Grier, Ray Milland, Don Marshall, Roger Perry
Dr.
9
You Are a Widow, Sir (1971)

Starring:
Iva Janzurová, Olga Schoberová, Eduard Cupák, Jirí Sovák
You Are a Widow, Sir (Czech: Pane, vy jste vdova!) is a 1971 Czechoslovak comedy science fiction film directed by Václav Vorlíček.

Starring:
Jérémie Yuen, Craig Aftanas, Clayton Godson, John Simone
Genres:
Comedy, Fantasy, Sci-Fi
Hey, Happy! is a Canadian science fiction comedy film, directed by Noam Gonick and released in 2001.

Starring:
Peter Westley, Aad Wirtz, Michael Murray, Lorna Poulter
The world has been struck by a mysterious incident called the "Violent Unknown Event" or VUE, which has killed many people and left a great many survivors suffering from a common set of symptoms: mysterious ailments (some appearing to be mutations of evolving into a bird-like form), dreaming of water (categorised by form, such as Category 1, Flight, or Category 3, Waves) and becoming obsessed with birds and flight.
12
Night of the Comet (1984)

Starring:
Catherine Mary Stewart, Kelli Maroney, Robert Beltran, Sharon Farrell
Genres:
Comedy, Horror, Sci-Fi
The Earth is passing through the tail of a comet, an event which has not occurred in 65 million years and coincided with the extinction event that wiped out the dinosaurs.

Starring:
Paul Hampton, Joe Silver, Lynn Lowry, Allan Kolman
At Starliner Towers, a luxury apartment complex outside of Montreal, Dr. Emil Hobbes murders a young woman named Annabelle.
14
End of Days, Inc. (2015)

Starring:
Mark O'Brien, Paulino Nunes, Carolyne Maraghi, Paul Sun-Hyung Lee
It's the last day of business before Godfrey Global Inventory shuts down for good, and the enigmatic Mr.

Starring:
Marilyn Chambers, Frank Moore, Joe Silver, Howard Ryshpan
Rose and her boyfriend Hart get into a motorcycle accident in the Quebec countryside, caused by a van parked in the middle of the road.
16
2001: A Space Travesty (2000)

Starring:
Leslie Nielsen, Ophélie Winter, Ezio Greggio, Peter Egan
Marshal Richard "Dick" Dix, a special detective, saves a fast food chain restaurant from a terrorist hostage situation, much to the displeasure of the police chief.
17
The World's End (2013)

Starring:
Simon Pegg, Nick Frost, Martin Freeman, Rosamund Pike
Gary King is a forty-year-old alcoholic, who still retains the mindset and immaturity of his teenage years, whereas his four childhood friends, Peter Paige, Oliver Chamberlin, Steven Prince, and Andy Knightly, have all matured; each of the four has become estranged from him.