Movies Most Similar to Space Babes From Outer Space (2017)
Movies like Space Babes From Outer Space (2017).
17 items, 476 votes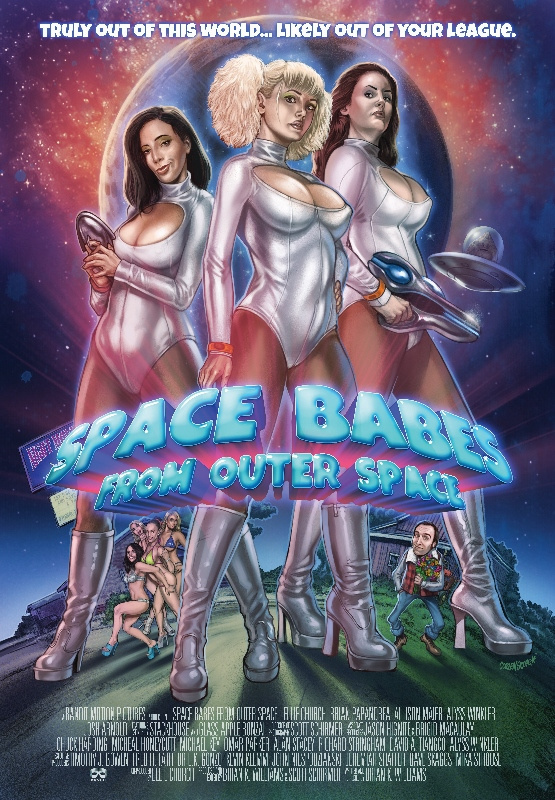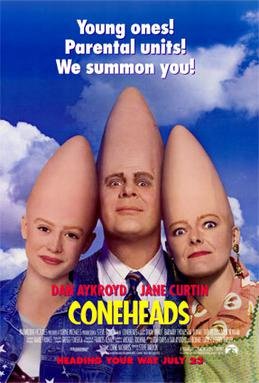 Starring:
Dan Aykroyd, Jane Curtin, Robert Knott, Jonathan Penner
Upon discovering a UFO in American airspace, the National Guard sends fighter jets to investigate, and they fire on the craft when it does not respond.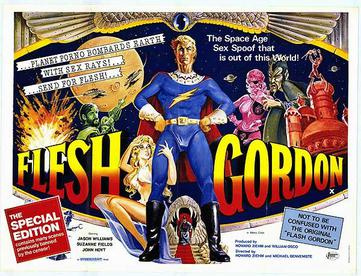 Starring:
Jason Williams, Suzanne Fields, Joseph Hudgins, William Dennis Hunt
Flesh Gordon is a 1974 American science fiction sex comedy film, serving as an erotic spoof of Universal Pictures first (of three) Flash Gordon serials from the 1930s.

Starring:
Jack Nicholson, Pierce Brosnan, Sarah Jessica Parker, Annette Bening
Mars Attacks! is a 1996 American comic science fiction film directed by Tim Burton, who also co-produced it with Larry J. Franco.

Starring:
Barry Stokes, Tony Maiden, Glory Annen, Michael Rowlatt
Aliens from Betelgeuse crash-land on Earth in their malfunctioning cargo ship.
5
Amazon Women on the Moon (1987)

Starring:
Rosanna Arquette, Michelle Pfeiffer, Arsenio Hall, Donald F. Muhich
Fictional television station WIDB-TV (channel 8) experiences problems with its late-night airing of science-fiction classic Amazon Women on the Moon, a 1950s B movie in which Queen Lara (Sybil Danning) and Captain Nelson (Steve Forrest) battle exploding volcanoes and man-eating spiders on the Moon.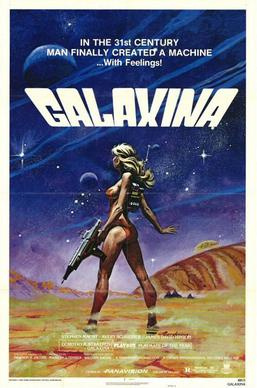 Starring:
Stephen Macht, Avery Schreiber, J.D. Hinton, Dorothy Stratten
In 3008, the crew of the Intergalactic Space Police cruiser Infinity is on patrol duty in deep space.
7
Evil Alien Conquerors (2003)

Starring:
Michael Weston, Diedrich Bader, Chris Parnell, Tyler Labine
Two Evil Alien Conquerors are sent to Earth with the order to behead all humans within 48 hours.
8
Flesh Gordon Meets the Cosmic Cheerleaders (1990)

Starring:
Vince Murdocco, Robyn Kelly, Tony Travis, William Dennis Hunt
Flesh (Vince Murdocco) is kidnapped by cheerleaders from a world known only as the Strange Planet, after the men on their planet are rendered impotent thanks to the villain known only as the Evil Presence (William Dennis Hunt).
9
The Hitchhiker's Guide to the Galaxy (2005)

Starring:
Martin Freeman, Yasiin Bey, Sam Rockwell, Zooey Deschanel
Genres:
Adventure, Comedy, Sci-Fi
One Thursday morning, Arthur Dent discovers that his house is to be immediately demolished to make way for a bypass.
10
Sex and the Teenage Mind (2002)

Starring:
Jay Michael Ferguson, Allison Lange, Michael Bower, Danica McKellar
Bumbling high school geek Virgil Heitmeyer has yet to lose his virginity.
11
What Planet Are You From? (2000)

Starring:
Garry Shandling, Annette Bening, John Goodman, Greg Kinnear
A denizen (Garry Shandling) of a faraway planet occupied only by highly evolved males is ordered by his superior, Graydon (Ben Kingsley), to find a female human, impregnate her and bring the baby back to the planet.
12
Airplane II: the Sequel (1982)

Starring:
Robert Hays, Julie Hagerty, Lloyd Bridges, Raymond Burr
In the near future, the Moon has been colonized and supports a station on its surface. A lunar shuttle known as Mayflower One is being rushed to launch from Houston.

Starring:
Shauna O'Brien, Julie K. Smith, Regina Russell Banali, Sasha Peralto
An evil alien tyrant plots to harness the sexual energy of the Earth's population and use it to destroy the planet, all in the name of her highly-rated intergalactic TV show.
14
The Mating Habits of the Earthbound Human (1999)

Starring:
David Hyde Pierce, Mackenzie Astin, Carmen Electra, Markus Redmond
Billy, a shy young man looking for a date, meets the beautiful Jenny Smith at a nightclub.
15
Morons From Outer Space (1985)

Starring:
Mel Smith, Griff Rhys Jones, Joanne Pearce, Jimmy Nail
The story begins on a small spaceship docking with a refuelling station. On board are a group of four aliens called Bernard, Sandra, Desmond, and Julian.

Starring:
David Duchovny, Orlando Jones, Julianne Moore, Seann William Scott
Wayne Grey (Seann William Scott), a trainee firefighter in Arizona, practices fire rescue and resuscitation in a shack near Glen Canyon, where a meteor lands in a cavern.
17
Carry on Abroad (1972)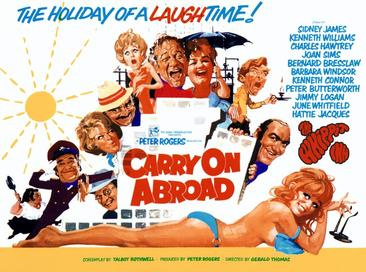 Starring:
Sidney James, Kenneth Williams, Charles Hawtrey, Joan Sims
The film opens with pub landlord and frequent holidaymaker Vic Flange (Sid James) openly flirting with the sassy saucepot widow Sadie Tompkins (Barbara Windsor) as his battleaxe wife, Cora (Joan Sims), looks on with disdain.