Most Similar Movies to the New Romantic (2018)
Movies similar to The New Romantic (2018).
24 items, 685 votes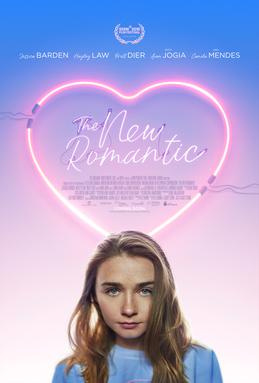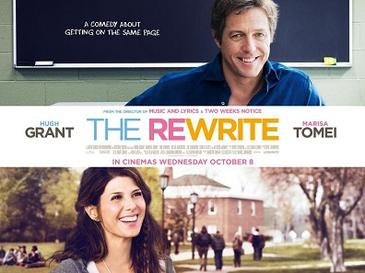 Starring:
Hugh Grant, Whit Baldwin, Vanessa Wasche, Enid Graham
The Rewrite is a 2014 American romantic comedy film written and directed by Marc Lawrence.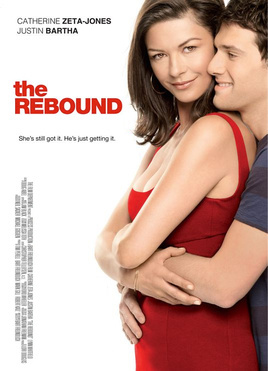 Starring:
Catherine Zeta-Jones, Justin Bartha, Andrew Cherry, Kelly Gould
A housewife and mother of two, Sandy (Catherine Zeta-Jones), discovers that her husband has been unfaithful.

Starring:
Sarah Michelle Gellar, Alec Baldwin, Maggie Grace, James Naughton
Genres:
Comedy, Drama, Romance
Brett Eisenberg is an ambitious yet unconfident New York City assistant book editor living in the literary hotbed of Manhattan's Upper East Side.
4
Student of the Year (2012)

Starring:
Alia Bhatt, Sidharth Malhotra, Varun Dhawan, Rishi Kapoor
Genres:
Comedy, Drama, Romance
Former principal Dean Yogendra Vashisht of St. Teresa's High School, Dehradun, had aged and fallen ill.

Starring:
Miranda Kent, Reid Scott, Kathleen Robertson, Theo Alexander
Losing Control is a 2011 romantic comedy film directed by Valerie Weiss about a female scientist who wants proof that her boyfriend is "the one.

Starring:
Katie Holmes, Marc Blucas, Michael Keaton, Amerie
Genres:
Comedy, Drama, Romance
Samantha MacKenzie is the only child of United States president John MacKenzie.

Starring:
Pier-Gabriel Lajoie, Walter Borden, Katie Boland, Yardly Kavanagh
Gerontophilia is a 2013 Canadian romantic comedy-drama film directed by Bruce LaBruce and written by LaBruce and Daniel Allen Cox.

Starring:
Dylan O'Brien, Britt Robertson, Victoria Justice, James Frecheville
Genres:
Comedy, Drama, Romance
Dave, a senior in high school, is in a back alley at a house party, rehearsing a confession of love for his best friend Jane, when he's interrupted by a junior named Aubrey.
9
Life of the Party (2018)

Starring:
Melissa McCarthy, Matt Walsh, Molly Gordon, Ben Falcone
After dropping off their 22-year-old daughter Maddie to her senior year at Decatur University in Atlanta, Dan tells Deanna that he wants a divorce because he has fallen in love with another woman, realtor Marcie.
10
Isn't It Romantic (2019)

Starring:
Rebel Wilson, Liam Hemsworth, Adam Devine, Priyanka Chopra
Genres:
Comedy, Fantasy, Romance
Architect Natalie develops a strong hatred for romantic comedies at an early age, which is exacerbated by her low self-esteem and difficulty in finding love.
11
The Perfect Date (2019)

Starring:
Noah Centineo, Laura Marano, Odiseas Georgiadis, Camila Mendes
Brooks Rattigan is a high school senior, with dreams of getting into Yale, while his father, Charlie wants him to go to the University of Connecticut, which offered Brooks a full scholarship.

Starring:
Anna Kendrick, Brittany Snow, Rebel Wilson, Anna Camp
Genres:
Comedy, Music, Romance
During the 2011 ICCA Finals at Lincoln Center, Barden University's all-female acappella group, the Barden Bellas, lose to their all-male rival group, the Barden University Treblemakers, due to junior member Aubrey Posen vomiting on stage in the middle of her solo.

Starring:
Miles Teller, Justin Chon, Jonathan Keltz, Sarah Wright
Casey and Miller invite their college friend, Jeff Chang, out to celebrate his 21st birthday.
14
Happy Death Day 2U (2019)

Starring:
Jessica Rothe, Israel Broussard, Phi Vu, Suraj Sharma
Genres:
Comedy, Horror, Mystery
College student Ryan wakes up in his car on Tuesday, September 19. Returning to his dorm room, he walks in on his roommate Carter and Carter's girlfriend, Tree.

Starring:
Ben Kingsley, Penélope Cruz, Patricia Clarkson, Dennis Hopper
David Kepesh is a cultural critic and professor, in a state of 'emancipated manhood': His relationships with women are usually casual, brief and sexual in nature.
16
Daniel Isn't Real (2019)

Starring:
Miles Robbins, Patrick Schwarzenegger, Sasha Lane, Mary Stuart Masterson
Genres:
Crime, Drama, Fantasy
As a child, shy and troubled Luke witnesses the aftermath of a mass shooting at a neighborhood coffee shop.

Starring:
Naomi Watts, Robin Wright, Xavier Samuel, James Frecheville
In New South Wales, childhood friends Roz and Lil and their families live next door to each other.

Starring:
Wendy Crewson, Peter Coyote, Joe Cobden, Emmanuelle Vaugier
Genres:
Comedy, Drama, Romance
Jackie York is a famous novelist with a secret: she is suffering from writer's block and is unable to write her much-anticipated novel.

Starring:
Nick Robinson, Jennifer Garner, Josh Duhamel, Katherine Langford
Genres:
Comedy, Drama, Romance
Simon Spier is a closeted gay high school boy living in a suburb of Atlanta, Georgia.

Starring:
Freddie Prinze Jr., Julia Stiles, Selma Blair, Shawn Hatosy
Genres:
Comedy, Drama, Romance
While attending college in New York City, sophomore Al and freshman Imogen begin dating. After three months they have fallen in love.