Movies You Would Like to Watch If You Like Days of the Bagnold Summer (2019)
Movies to watch if you like Days of the Bagnold Summer (2019).
17 items, 478 votes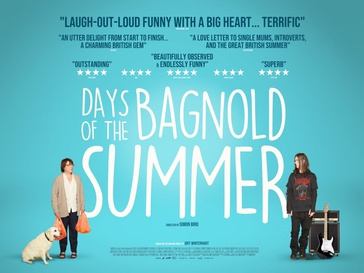 1
My Mom Is a Character 3 (2019)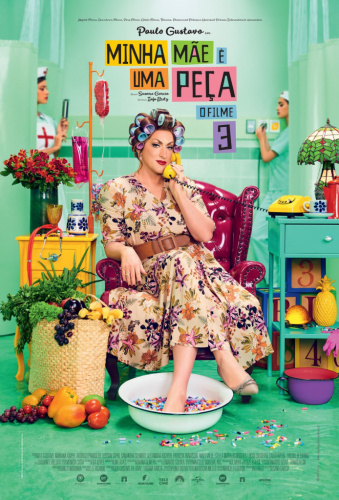 Starring:
Paulo Gustavo, Mariana Xavier, Rodrigo Pandolfo, Herson Capri
Dona Hermínia now has to deal with her gay son getting married and her daughter being pregnant.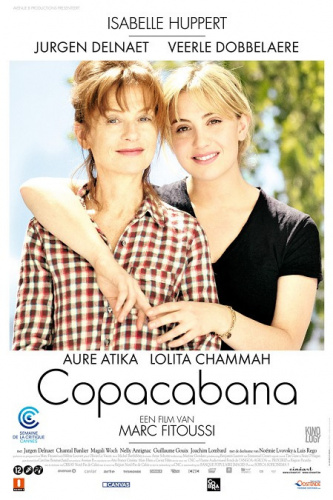 Starring:
Isabelle Huppert, Aure Atika, Lolita Chammah, Jurgen Delnaet
Copacabana is a 2010 French comedy film directed by Marc Fitoussi and starring Isabelle Huppert.
3
It's for Your Own Good (2017)

Starring:
Javier Cámara, Jose Coronado, Roberto Álamo, Pilar Castro
It's for Your Own Good (Spanish: Es por tu bien) is a 2017 Spanish comedy film directed by Carlos Therón.
4
She's Out of Control (1989)

Starring:
Tony Danza, Catherine Hicks, Wallace Shawn, Dick O'Neill
Widower Doug Simpson is a radio manager from California who lives with his two daughters, Katie and Bonnie.

Starring:
Lukas Haas, Madeline Zima, Jake Busey, Tania Raymonde
Zack (Haas) is a young, divorced father who starts to develop romantic feelings towards his friend Rebecca (Zima), whom he refers to as "Crazy Eyes".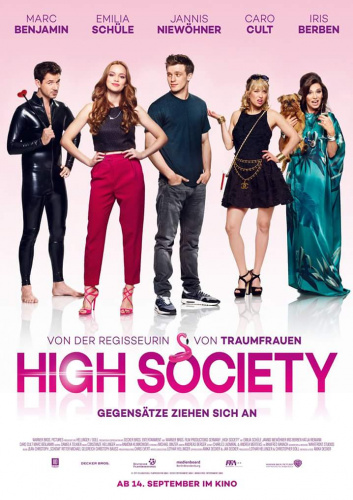 Starring:
Emilia Schüle, Jannis Niewöhner, Janina Uhse, Jannik Schümann
A wealthy socialite's daughter discovers she was switched at birth.

Starring:
Griffin Dunne, Madeleine Martin, Cara Buono, John C. McGinley
History professor and aspiring author Lewis Birch (Dunne) heads on a road trip with his children Zoe (Martin) and Jack (Graye) to attend a conference.
8
Mrs Caldicot's Cabbage War (2002)

Starring:
Pauline Collins, Peter Capaldi, Anna Wilson-Jones, Gwenllian Davies
Mrs Caldicot's Cabbage War is a British comedy-drama film from 2002, directed by Ian Sharp and starring Pauline Collins, John Alderton and Peter Capaldi.
9
Lord, Give Me Patience (2017)

Starring:
Jordi Sánchez, Rossy de Palma, Megan Montaner, Silvia Alonso
After the sudden death of his wife, Gregorio - a grumpy conservative Real Madrid fanatic - has to carry out her final wish: to spend a weekend with his children and their partners in Sanlúcar de Barrameda and throw her ashes into the Guadalquivir river.

Starring:
Angela Bassett, Patricia Arquette, Felicity Huffman, Jake Hoffman
Otherhood is a 2019 American comedy film, directed by Cindy Chupack, from a screenplay by Chupack and Mark Andrus.

Starring:
Vincent Elbaz, Laurence Arné, Jean-François Cayrey, Grégory Fitoussi
Adrien, 40 years old and totally immature, is dumped by Maude, 35 years old, eager to finally found a family.

Starring:
Victoria Justice, Eden Sher, Ashley Rickards, Avan Jogia
Best friends Mindy and Jodi have suffered years of torment under the thumb of the school's mean girls Whitney and Mackenzie.
13
Carry on Abroad (1972)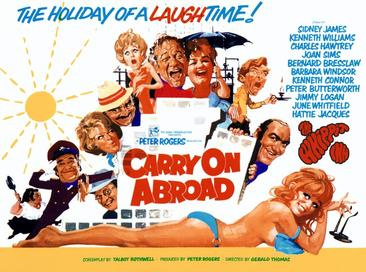 Starring:
Sidney James, Kenneth Williams, Charles Hawtrey, Joan Sims
The film opens with pub landlord and frequent holidaymaker Vic Flange (Sid James) openly flirting with the sassy saucepot widow Sadie Tompkins (Barbara Windsor) as his battleaxe wife, Cora (Joan Sims), looks on with disdain.
14
My Dad's Christmas Date (2020)

Starring:
Joely Richardson, Jeremy Piven, Anna Walton, Nathalie Cox
In many ways, David and Jules Evans relationship is no different from that of most fathers and sixteen-year-old daughters.
15
Mrs. Ratcliffe's Revolution (2007)

Starring:
Catherine Tate, Iain Glen, Brittany Ashworth, Heike Makatsch
Mrs Ratcliffe's Revolution is a 2007 British comedy drama film, directed by Bille Eltringham and starring Catherine Tate, Iain Glen and Brittany Ashworth, about a British family who move to East Germany in 1968, during the Cold War.

Starring:
Tika Sumpter, Mark-Paul Gosselaar, Christina Anthony, Arica Himmel
Follows Bow's parents, Paul and Alicia, who are forced to move from a hippie commune to the suburbs to better provide for their family after the dissolution of their cult.

Starring:
Sergio Castellitto, Laura Morante, Enzo Jannacci, Marco Giallini
Marcello is a successful architect, a husband and a distracted father (too) friendly. Marina is a psychologist maladjusted, wife and mother restrained 'eco-solidarity'.