Most Similar Movies to Family (2018)
Movies like Family (2018).
16 items, 456 votes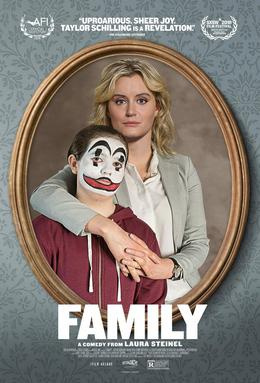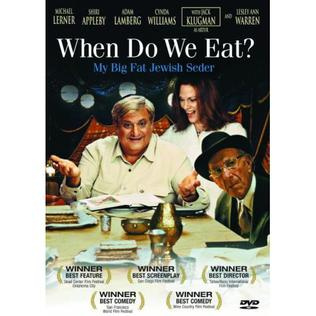 Starring:
Lesley Ann Warren, Michael Lerner, Shiri Appleby, Jack Klugman
When Do We Eat? is a 2005 American comedy film directed by Salvador Litvak and starring Michael Lerner, Lesley Ann Warren, Jack Klugman, Shiri Appleby, Mili Avital, Ben Feldman, and Adam Lamberg.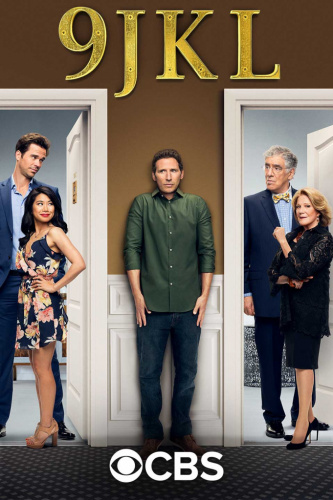 Starring:
Mark Feuerstein, David Walton, Liza Lapira, Matt Murray
A time in Mark Feuerstein's adult life when he lived in apartment 9K in the building he grew up in, sandwiched between his parents' apartment, 9J, and his brother, sister-in-law, and their baby's apartment, 9L, and his attempts to set boundaries with his intrusive, but well-meaning family.

Starring:
Griffin Dunne, Madeleine Martin, Cara Buono, John C. McGinley
History professor and aspiring author Lewis Birch (Dunne) heads on a road trip with his children Zoe (Martin) and Jack (Graye) to attend a conference.

Starring:
Faith Ford, Tim Matheson, Florence Henderson, Spencer Breslin
When an overworked housewife goes on strike to persuade the rest of her family to share in household chores, she becomes a national celebrity.
5
Despite Everything (2019)

Starring:
Blanca Suárez, Macarena García, Amaia Salamanca, Belén Cuesta
Despite Everything (Spanish: A pesar de todo) is a 2019 Spanish comedy film directed by Gabriela Tagliavini and starring Blanca Suárez, Amaia Salamanca, Belén Cuesta and Macarena García.
6
The Do-deca-pentathlon (2012)

Starring:
Mark Kelly, Steve Zissis, Jennifer Lafleur, Julie Vorus
The film is about two brothers in their mid-30s (played by Mark Kelly and Steve Zissis) whose lifelong rivalry compels them to secretly complete an athletic competition that they came up with in high school but left unfinished.

Starring:
Josh Lawson, Clifton Collins Jr., Brit Morgan, Kevin Sussman
Freeloaders is an American ensemble comedy film directed by Dan Rosen, and written by Rosen and singer Dave Gibbs.
8
Five on the Black Hand Side (1973)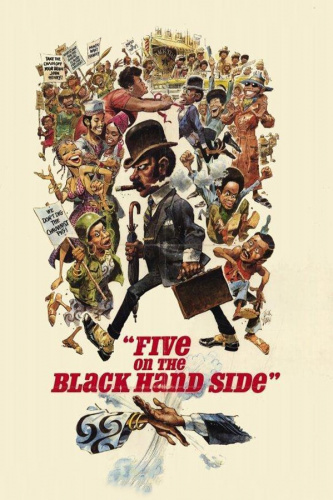 During the weekend of her daughter's wedding, Mrs.

Starring:
Christopher Meloni, Zahn McClarnon, Laura Ramsey, Brett Gelman
Awful Nice is a 2013 American comedy film directed by Todd Sklar and written by Sklar and Alex Rennie.
10
Bringing Up Bobby (2011)

Starring:
Milla Jovovich, Bill Pullman, Marcia Cross, Spencer List
Bringing Up Bobby is a 2011 comedy-drama film written, directed and produced by Famke Janssen (marking her first directorial effort).
11
Mrs Caldicot's Cabbage War (2002)

Starring:
Pauline Collins, Peter Capaldi, Anna Wilson-Jones, Gwenllian Davies
Mrs Caldicot's Cabbage War is a British comedy-drama film from 2002, directed by Ian Sharp and starring Pauline Collins, John Alderton and Peter Capaldi.

Starring:
Beau Bridges, Rosanna Arquette, Mathew Botuchis, Shiri Appleby
Harvey Bellinger (Beau Bridges), his wife Lydia (Rosanna Arquette), and their two teenage kids live a well-to-do life in suburbia.
13
Dickie Roberts: Former Child Star (2003)

Starring:
David Spade, Mary McCormack, Alyssa Milano, Craig Bierko
Dickie Roberts (Nicholas Schwerin) is a child star who shot to fame on a TV sitcom called The Glimmer Gang with his spoonerism catchphrase "This is Nucking Futs!".

Starring:
Kellie Martin, Ethan Erickson, Bess Armstrong, Timothy Bottoms
Strait-laced Jordan is about to marry her perfect match, Peter a clean-cut ambitious attorney.
15
Relative Strangers (2006)

Starring:
Danny DeVito, Kathy Bates, Ron Livingston, Neve Campbell
Thirty-four-year-old psychologist Richard Clayton's (Ron Livingston) parents reveal to him that he was adopted.
16
A Christmas Wedding Tail (2011)

Starring:
Jay Mohr, Jennie Garth, Nikki Cox, Brad Rowe
It's love at first sight when Rusty the Labrador and Cheri the Poodle meet one day while jogging in the park.