Movies Most Similar to Eaten by Lions (2018)
Watch these movies if you like Eaten by Lions (2018).
16 items, 457 votes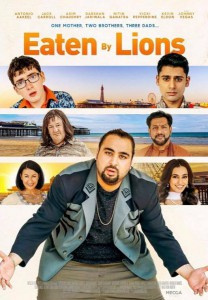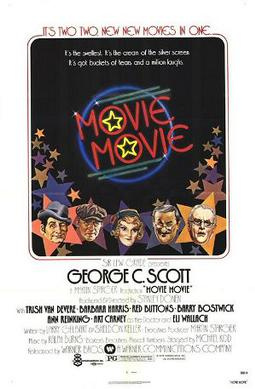 Starring:
Igor Kharlamov, Mikhail Galustyan, Armen Dzhigarkhanyan, Elena Velikanova
Vadik Volnov (Garik Kharlamov) dies on his own wedding of cannabis overdose and has to prove to God that he is worthy to enter Heaven.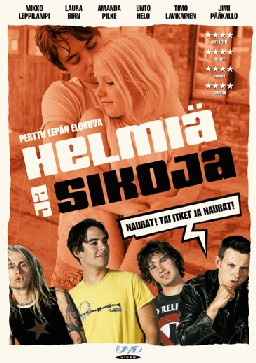 Starring:
Mikko Leppilampi, Laura Birn, Amanda Pilke, Unto Helo
When the Hirvonen brother's (Läde, Timo, Ruho and Poju) bootlegging father ends up in jail, his sons need money to pay his debts to local crooks.
3
Borat: Cultural Learnings of America for Make Benefit Glorious Nation of Kazakhstan (2006)

Starring:
Sacha Baron Cohen, Ken Davitian, Luenell, Chester
Borat: Cultural Learnings of America for Make Benefit Glorious Nation of Kazakhstan is a 2006 British-American mockumentary comedy film directed by Larry Charles and starring Sacha Baron Cohen.
4
Late Night Shopping (2001)

Starring:
Luke de Woolfson, James Lance, Kate Ashfield, Enzo Cilenti
Sean, Vincent, Jody and Lenny work graveyard shifts in various soul-killing jobs (the hospital, a supermarket, a factory and a call centre, respectively) and meet up in a cafe after work to kill time.
5
Days of the Bagnold Summer (2019)

Days of the Bagnold Summer is a 2019 British film directed by The Inbetweeners star Simon Bird, starring Monica Dolan, Earl Cave, Tamsin Greig and Rob Brydon and with a musical score by Belle and Sebastian.

Starring:
Morena Baccarin, Emma Caulfield Ford, Michael Rosenbaum, Jay R. Ferguson
Back in the Day is a 2014 comedy film, directed and written by Smallville actor Michael Rosenbaum. It is distributed by Screen Media Films.

Starring:
David Tennant, Lucy Punch, Faye Marsay, Sarah Parish
Set in middle class England, with female lovers Olivia and Alex.

Starring:
Danny DeVito, Katey Sagal, Skyler Stone, Ryan Hansen
In order to enjoy his retirement from the fire department, a father named Tom Cathkart (Danny DeVito) takes drastic measures to get his twenty-something, slacker sons to move out and fend for themselves.
9
Mrs Caldicot's Cabbage War (2002)

Starring:
Pauline Collins, Peter Capaldi, Anna Wilson-Jones, Gwenllian Davies
Mrs Caldicot's Cabbage War is a British comedy-drama film from 2002, directed by Ian Sharp and starring Pauline Collins, John Alderton and Peter Capaldi.
10
But Forever in My Mind (1999)

Starring:
Silvio Muccino, Giuseppe Sanfelice, Giulia Louise Steigerwalt, Giulia Carmignani
The movie is a tale about a young boy aroused by the sexual awakenings and the political views of the Italian youth. It's set around a group of friends.
11
How to Stop Being a Loser (2011)

Starring:
Simon Phillips, Craig Conway, Gemma Atkinson, Stephanie Leonidas
James is useless with women, but his luck changes under the tutelage of pick-up artist, Ampersand.
12
The Brothers Solomon (2007)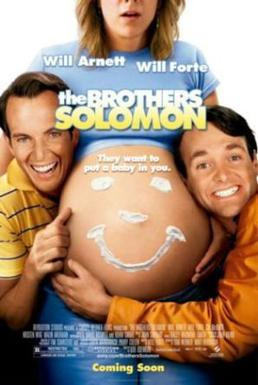 Starring:
Will Arnett, Will Forte, Jenna Fischer, Chi McBride
John and Dean are two sheltered happy-go-lucky brothers who want nothing more than to please their ailing father.
13
3, 2, 1... Frankie Go Boom (2012)

Starring:
Charlie Hunnam, Chris O'Dowd, Lizzy Caplan, Chris Noth
Frank Bartlett has been tortured, embarrassed, and humiliated by his brother Bruce -- usually on film -- his entire life.
14
Carry on Abroad (1972)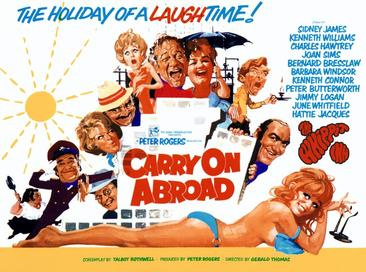 Starring:
Sidney James, Kenneth Williams, Charles Hawtrey, Joan Sims
The film opens with pub landlord and frequent holidaymaker Vic Flange (Sid James) openly flirting with the sassy saucepot widow Sadie Tompkins (Barbara Windsor) as his battleaxe wife, Cora (Joan Sims), looks on with disdain.

Staggered is a 1994 British romantic comedy film directed by Martin Clunes, starring himself and Anna Chancellor.
16
The People I've Slept with (2012)

Starring:
Karin Anna Cheung, Wilson Cruz, Archie Kao, Lynn Chen
Angela Yang (Karin Anna Cheung) is a young woman who enjoys sex and has had a number of partners.