Tv Shows to Watch If You Like Sideswiped (2018)
Watch these tv shows if you like Sideswiped (2018).
26 items, 829 votes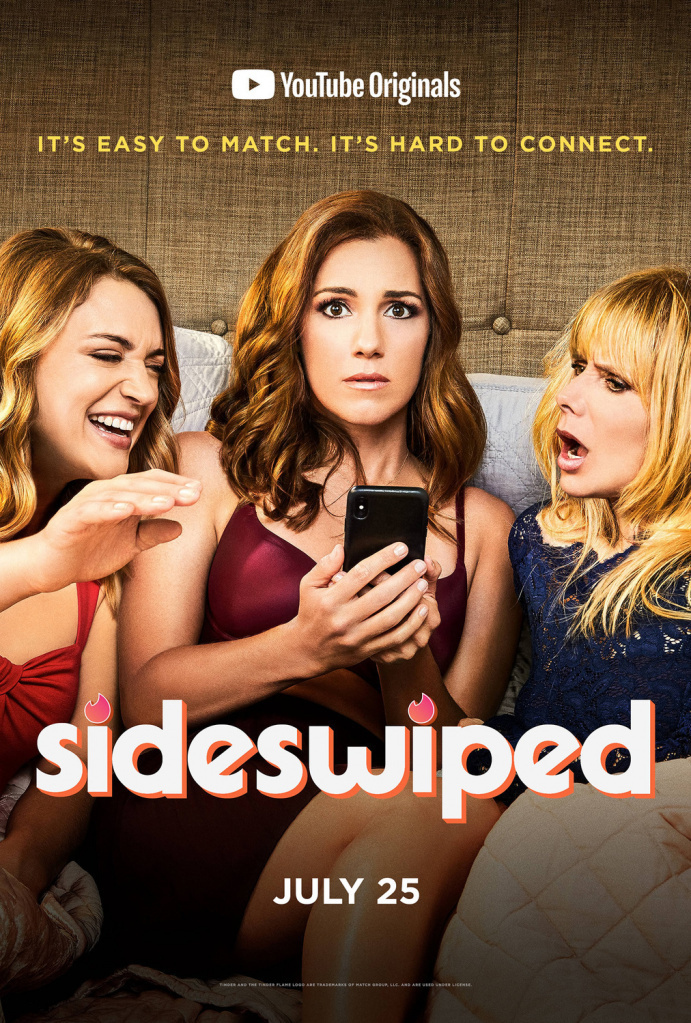 1
Friends with Benefits (2011 - 2011)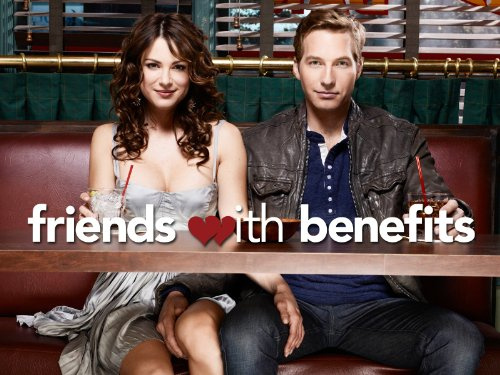 Starring:
Ryan Hansen, Danneel Ackles, Zach Cregger, André Holland
Five friends are all looking for the loves of their lives, but settle for less in the meantime.
2
Half & Half (2002 - 2006)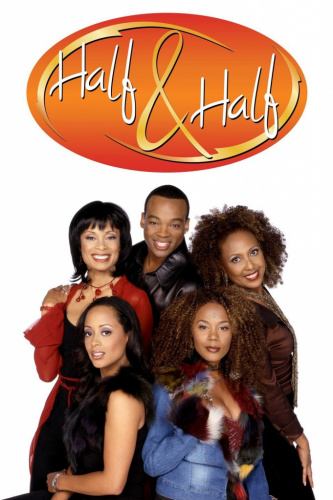 Starring:
Essence Atkins, Rachel True, Chico Benymon, Valarie Pettiford
Mona and Dee Dee are half-sisters who share the same father.
3
Love Bites (2011 - 2011)

Starring:
Becki Newton, Greg Grunberg, Constance Zimmer, James MacDonald
A series about love, and all the crazy things it makes us do, like pretending to be a virgin to get a guy interested.
4
What I Like About You (2002 - 2006)

Starring:
Amanda Bynes, Jennie Garth, Wesley Jonathan, Leslie Grossman
When Holly (Amanda Bynes) is 16, her father takes a job in Japan and she moves in with her strait-laced sister Valerie (Jennie Garth) in New York City.
5
What's Your Number? (2011)

Starring:
Anna Faris, Chris Evans, Ari Graynor, Blythe Danner
In Boston, Ally Darling is a thirty-something woman who is struggling to make better decisions with her life.

Starring:
Anna Kendrick, Zoe Chao, Peter Vack, Sasha Compère
Anna Kendrick stars in a fresh take on a romantic comedy anthology series about the journey from first love to lasting love, and how the people we're with along the way make us into who we are when we finally end up with someone forever.
7
Traffic Light (2011 - 2011)

Starring:
David Denman, Nelson Franklin, Kris Marshall, Liza Lapira
A comedy about how friendships and romances both enhance and complicate our lives, which centers on three longtime friends and their attempts to navigate the demands of their relationships.
8
How to Survive Being Single (2020)

Starring:
Sebastián Zurita, Tato Alexander, Pamela Almanza, Alejandro Cuétara
A Mexican actor, Sebastián, has a seemingly perfect life that will be twisted when his girlfriend had been for more than a decade, deceives him.
9
Girlfriends (2000 - 2008)

Starring:
Tracee Ellis Ross, Golden Brooks, Persia White, Reginald C. Hayes
A look at the lives, loves, and losses of four different women, Toni, Maya, Lynn, and Joan.
10
Manhattan Love Story (2014 - 2014)

Starring:
Analeigh Tipton, Jake McDorman, Nicolas Wright, Jade Catta-Preta
The unfiltered internal monologues of a young man and a young woman are exposed as they begin a new relationship together.
11
The Mind of the Married Man (2001 - 2002)

Starring:
Mike Binder, Sonya Walger, Taylor Nichols, Jake Weber
A look at married life through the minds of 3 coworkers.
12
I'm with Her (2003 - 2004)

Starring:
Teri Polo, David Sutcliffe, Danny Comden, Rhea Seehorn
On the day that would change his life, delightful young everyman Patrick Owen is drinking his mid-morning latte when he's bitten by love. Literally.
13
Life in Pieces (2015 - 2019)

Starring:
Colin Hanks, Betsy Brandt, Thomas Sadoski, Zoe Lister-Jones
A family comedy told through the separate stories of different family members.
14
Cougar Town (2009 - 2015)

Starring:
Courteney Cox, Christa Miller, Busy Philipps, Dan Byrd
Teenager Travis may live in Florida's leisurely Cougar Town, it's not easy being the son of his divorced parents: over-protective Jules and lazybones Bobby.
15
Valentine (2008 - 2009)

Starring:
Jaime Murray, Kristoffer Polaha, Autumn Reeser, Christine Lakin
In a world where love has grown trivial and weary the Ancient Greek Gods exist to battle this tragedy. The Gods will do whatever it takes to bring soul mates together.
16
The Girl's Guide to Depravity (2012)

Starring:
Rebecca Blumhagen, Joe Komara, Jesse Liebman, Sally Golan
Sick of getting screwed, Sam and Lizzie decide to take their dating life into their own hands, following the rules they find in "The Girl's Guide to Depravity".

18
The People I've Slept with (2012)

Starring:
Karin Anna Cheung, Wilson Cruz, Archie Kao, Lynn Chen
Angela Yang (Karin Anna Cheung) is a young woman who enjoys sex and has had a number of partners.
19
Designing Women (1986 - 1993)

Starring:
Delta Burke, Dixie Carter, Annie Potts, Meshach Taylor
Outspoken feminist Julia Sugarbaker runs a design firm out of her Atlanta home, along with her shallow ex-beauty queen sister, Suzanne, divorced mother Mary Jo, and, naive country girl Charlene.
20
Undateable (2014 - 2016)

Starring:
Chris D'Elia, Brent Morin, Bianca Kajlich, Ron Funches
Danny Burton is a 30-ish carefree single guy who has watched most of his friends move on to serious relationships.