Movies You Would Like to Watch If You Like I Am Losing Weight (2018)
Watch these movies if you like I Am Losing Weight (2018).
20 items, 568 votes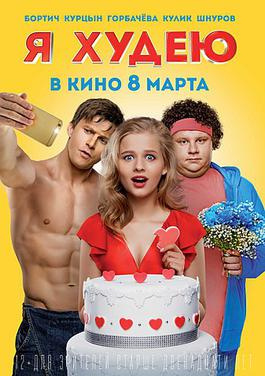 1
Bridget Jones's Diary (2001)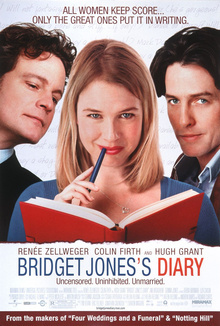 Starring:
Renée Zellweger, Colin Firth, Hugh Grant, Gemma Jones
Genres:
Comedy, Drama, Romance
Bridget Jones's Diary is a 2001 romantic comedy film directed by Sharon Maguire and written by Richard Curtis, Andrew Davies, and Helen Fielding.
2
So Much Love to Give (2020)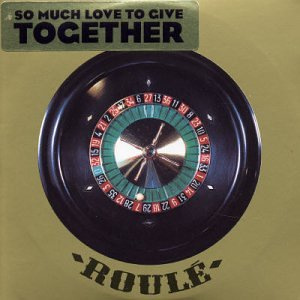 Starring:
Soledad Villamil, Adrián Suar, Gabriela Toscano, Alan Sabbagh
So Much Love to Give (Spanish: Corazón loco, lit.
3
How to Survive Being Single (2020)

Starring:
Sebastián Zurita, Tato Alexander, Pamela Almanza, Alejandro Cuétara
A Mexican actor, Sebastián, has a seemingly perfect life that will be twisted when his girlfriend had been for more than a decade, deceives him.
4
The Very Thought of You (1998)

Starring:
Joseph Fiennes, Monica Potter, Rufus Sewell, Tom Hollander
Fed up with her dead-end job with a Minneapolis car rental agency, Martha quits, cashes her final paycheck, and uses the money to purchase an airline ticket to the least expensive international destination she can find - London.

Starring:
Dom DeLuise, Anne Bancroft, Ron Carey, Candice Azzara
Genres:
Comedy, Drama, Romance
As the DiNapoli siblings—Antoinette (Anne Bancroft), Dominic (Dom DeLuise), and Frank Jr.
6
The Truth About Cats & Dogs (1996)

Starring:
Uma Thurman, Janeane Garofalo, Ben Chaplin, Jamie Foxx
Abby Barnes (Janeane Garofalo) is a veterinarian and host of a radio show called The Truth About Cats and Dogs.
7
Happy Anniversary (2018)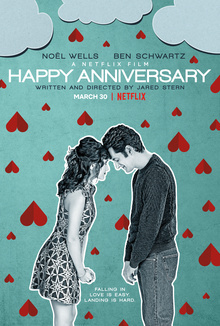 Starring:
Noël Wells, Ben Schwartz, Rahul Kohli, Joe Pantoliano
Happy Anniversary is a 2018 romance comedy film, written and directed by Jared Stern.

Starring:
Stéphane De Groodt, Louise Bourgoin, Aure Atika, Pierre-François Martin-Laval
Two couples, Pierre and Aimée, Éric and Pénélope, all share four years of friendship without cloud.
9
Some Kind of Beautiful (2014)

Starring:
Pierce Brosnan, Salma Hayek, Jessica Alba, Malcolm McDowell
By day, Richard Haig (Pierce Brosnan) is a successful and well-respected English professor in the UK.
10
The Marathon of Desires (2020)

Starring:
Yuliya Aug, Pavel Derevyanko, Aleksandr Gudkov, Andrew Ilitchev
Hoping to change her life, Marina, a small town girl, embarks on a journey to a life coaching event. But an unexpected delay at a St.

Starring:
Mo'Nique, Kendra C. Johnson, Jimmy Jean-Louis, Godfrey
Jazmin Biltmore is a smart-mouthed, frustrated, plus-sized, aspiring fashion designer and department store employee who is obsessed with her weight.
12
The Last Warrior (2018)

Starring:
Aleksey Faddeev, Aleksandr Kuznetsov, Yuriy Tsurilo, Vasilisa Izmaylova
Genres:
Action, Drama, Fantasy
These are times when one civilization is replacing another. A new era is about to begin in Central Eurasia.

Starring:
Tom McGowan, Aaron Schwartz, Ben Stiller, David Goldman
Genres:
Comedy, Drama, Family
When school ends for the summer, Gerry Garner's parents send him to Camp Hope, a weight loss camp for boys.
14
I Love You, Don't Touch Me! (1997)

Starring:
Marla Schaffel, Mitchell Whitfield, Michael Harris, Meredith Scott Lynn
Katie is a 25-year-old virgin who wants to save herself for the ideal man. As time passes, however, she becomes convinced the ideal man doesn't exist.

Starring:
Konstantin Khabenskiy, Milla Jovovich, Ivan Urgant, Sergey Garmash
Genres:
Comedy, Romance, Sport
Vyacheslav "Slava" Kolotilov (Konstantin Khabensky) is a natural science teacher from a coastal Caspian village called Palchiki (diminutive of fingers) who is passing through Moscow seeking luck as a novelist without much success.

Starring:
Eddie Murphy, Thandie Newton, Terry Crews, Clifton Powell
Childhood friends Norbit Albert Rice and Kate Thomas, living at an orphanage doubling as a Chinese restaurant called The Golden Wonton owned by Mr.

Starring:
Aleksandr Yatsenko, Irina Gorbacheva, Nikolay Shrayber, Maksim Lagashkin
Oleg is a young gifted paramedic. His wife Katya, a doctor, works at the hospital emergency department.

Starring:
Amy Schumer, Michelle Williams, Emily Ratajkowski, Tom Hopper
Renee Bennett struggles with low self-esteem and manages the website for cosmetics firm Lily LeClaire.
19
Carry on Abroad (1972)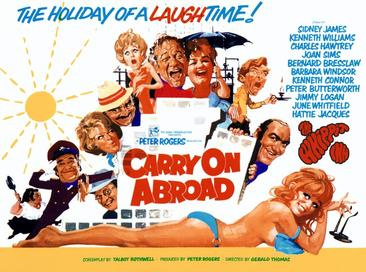 Starring:
Sidney James, Kenneth Williams, Charles Hawtrey, Joan Sims
The film opens with pub landlord and frequent holidaymaker Vic Flange (Sid James) openly flirting with the sassy saucepot widow Sadie Tompkins (Barbara Windsor) as his battleaxe wife, Cora (Joan Sims), looks on with disdain.

Starring:
Mariya Aronova, Vilen Babichev, Maksim Belborodov, Milos Bikovic
Genres:
Drama, Musical, Romance
The life of Nadezhda Alexandrovna 'Nadya' Lapshina (Aglaya Tarasova), a humble girl from the city of Irkutsk, Nadya Lapshina always dreamed of being a figure skater, but had problems with coordination and balance, which is why the famous children's coach Irina Sergeyevna Shatalina (Mariya Aronova) refused to take her as a student, contrary to the faith and persuasion of Nadya's mother.