Movies Most Similar to I Am Not an Easy Man (2018)
Watch movies if you like I Am Not an Easy Man (2018).
10 items, 227 votes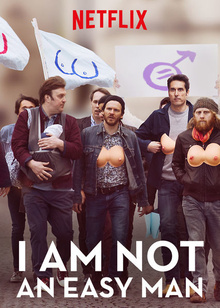 1
The Incredible Jessica James (2017)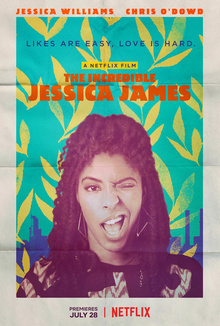 Starring:
Jessica Williams, Chris O'Dowd, LaKeith Stanfield, Noël Wells
The film opens with Jessica (Jessica Williams) on a date with a guy from Tinder where she details her recent split with her boyfriend Damon.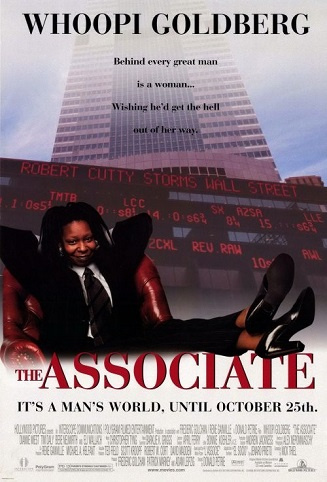 Starring:
Whoopi Goldberg, Dianne Wiest, Eli Wallach, Tim Daly
Investment banker Laurel Ayres (Whoopi Goldberg) is a smart and single woman trying to make it up the Wall Street corporate ladder, until one day she finds out that she is passed over for a promotion because she is a woman.

Starring:
Vincent Elbaz, Laurence Arné, Jean-François Cayrey, Grégory Fitoussi
Adrien, 40 years old and totally immature, is dumped by Maude, 35 years old, eager to finally found a family.
4
Lord, Give Me Patience (2017)

Starring:
Jordi Sánchez, Rossy de Palma, Megan Montaner, Silvia Alonso
After the sudden death of his wife, Gregorio - a grumpy conservative Real Madrid fanatic - has to carry out her final wish: to spend a weekend with his children and their partners in Sanlúcar de Barrameda and throw her ashes into the Guadalquivir river.

6
Despite Everything (2019)

Starring:
Blanca Suárez, Macarena García, Amaia Salamanca, Belén Cuesta
Despite Everything (Spanish: A pesar de todo) is a 2019 Spanish comedy film directed by Gabriela Tagliavini and starring Blanca Suárez, Amaia Salamanca, Belén Cuesta and Macarena García.

Starring:
Katie Aselton, Toni Collette, Bridget Everett, Molly Shannon
When four moms come together for a "fun mom dinner", the night takes an unexpected turn.

Starring:
Wendi McLendon-Covey, Ryan Smith, Bruce Thomas, April Barnett
Three quirky families seeking to buy their next home collide when trying to purchase the same property.
9
Royally Ever After (2018)

Starring:
Fiona Gubelmann, Torrance Coombs, Barry McGovern, Carmen Du Sautoy
After dating for one year, Sara Dimarco, a second grade New Jersey schoolteacher from a working class background, is pretty sure her boyfriend Danny, a struggling non-fiction writer from Britain, is the person she wants to spend the rest of her life with despite his obsessiveness in not having an online footprint, which makes her and her best friend and teacher colleague Caitlin believe he's hiding something.

Starring:
Stéphane De Groodt, Louise Bourgoin, Aure Atika, Pierre-François Martin-Laval
Two couples, Pierre and Aimée, Éric and Pénélope, all share four years of friendship without cloud.