Movies You Would Like to Watch If You Like the Wrong Missy (2020)
Movies like The Wrong Missy (2020).
28 items, 911 votes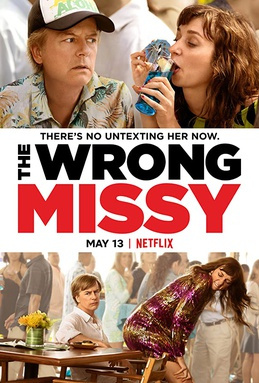 1
Moonlight in Vermont (2017)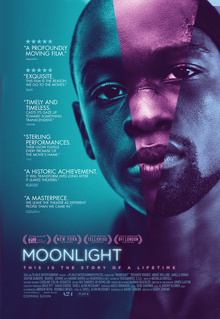 Starring:
Lacey Chabert, Carlo Marks, Jesse Moss, Fiona Vroom
Moonlight in Vermont is the title of a 1943 American musical dramatic film. Vermont farm girl Gwen Harding goes a dance school in the city. She becomes semi-popular.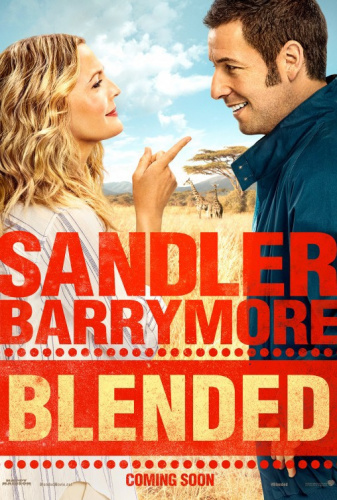 Starring:
Adam Sandler, Drew Barrymore, Wendi McLendon-Covey, Kevin Nealon
Blended is a 2014 American romantic comedy film directed by Frank Coraci and distributed by Warner Bros. It was written by Ivan Menchell and Clare Sera.

Starring:
Kim Basinger, Bruce Willis, John Larroquette, William Daniels
Walter Davis (Bruce Willis) allows his brother, Ted (Phil Hartman), to set him up on a blind date with his wife's cousin, Nadia (Kim Basinger).
4
The Truth About Cats & Dogs (1996)

Starring:
Uma Thurman, Janeane Garofalo, Ben Chaplin, Jamie Foxx
Abby Barnes (Janeane Garofalo) is a veterinarian and host of a radio show called The Truth About Cats and Dogs.
5
My Boss's Daughter (2003)

Starring:
Ashton Kutcher, Tara Reid, Andy Richter, Molly Shannon
Tom Stansfield is a researcher at a publishing company who works under the tyrannical Jack Taylor.

Starring:
Audrey Tautou, Gad Elmaleh, Marie-Christine Adam, Vernon Dobtcheff
Jean (Gad Elmaleh) is a waiter/barman at a luxury hotel.

Starring:
Neve Campbell, Matthew Perry, Dylan McDermott, Oliver Platt
Architects Oscar Novak (Perry) and Peter Steinberg (Platt) have just landed a career-making opportunity to design of a multimillion-dollar cultural center for wealthy businessman Charles Newman (McDermott).
8
The Wedding Date (2005)

Starring:
Dermot Mulroney, Debra Messing, Jack Davenport, Amy Adams
Kat Ellis (Debra Messing) is a single New Yorker who returns to her parents' house in London to be the maid of honor at her younger half sister Amy's (Amy Adams) wedding.

Starring:
Charlie Sheen, Angie Harmon, Denise Richards, Jon Lovitz
Charlie Sheen plays Ryan Turner, a hotshot broker living an upscale life in New York City with his shallow girlfriend Cindy Styne (Denise Richards).

Starring:
Romain Duris, Vanessa Paradis, Julie Ferrier, François Damiens
The bulk of the story takes place in Monaco.
11
Say It Isn't So (2001)

Starring:
Chris Klein, Heather Graham, Orlando Jones, Sally Field
Gilly Noble (Chris Klein) takes a stray cat named "Ringo" to the animal shelter where he works in Shelbyville, Indiana.
12
The Shrink Is in (2001)

Starring:
Courteney Cox, David Arquette, David James Elliott, Carol Kane
Samantha (Courteney Cox) is a travel journalist who is still recovering from the break-up with her last boyfriend, when her psychiatrist (Carol Kane) suffers a nervous breakdown.

Starring:
Dionysio Basco, Gerry Bednob, Nichole Bloom, Duane Char
Nancy is 34 years old and has been single for four years.

Starring:
Jonathan Bray, Jonathan Silverman, Wilson Cruz, Giovanni Ortega
Coffee Date is a 2006 independent film written and directed by Stewart Wade and released by BrownBag Productions.
15
Can You Keep a Secret? (2019)

Starring:
Alexandra Daddario, Tyler Hoechlin, Laverne Cox, Kimiko Glenn
Emma Corrigan is a New York junior marketing representative at Panda, an organic food company, in Chicago for a sales meeting. The client declines her pitch.

Starring:
Julia Duffy, René Ashton, Casey Strand, Tara Mercurio
"Be My Baby" is a song written by Jeff Barry, Ellie Greenwich, and Phil Spector.
17
A Pyromaniac's Love Story (1995)

Starring:
William Baldwin, John Leguizamo, Sadie Frost, Erika Eleniak
A Pyromaniac's Love Story is a 1995 American romantic comedy film directed by Joshua Brand and starring William Baldwin, John Leguizamo, Sadie Frost, and Erika Eleniak.

Starring:
Zach Braff, Amanda Peet, Charles Grodin, Jason Bateman
Living in Manhattan, Tom (Zach Braff) is a cook who has difficulty keeping a steady job. His wife, Sofia (Amanda Peet), is an attorney.

Starring:
Amy Adams, Matthew Goode, Adam Scott, John Lithgow
Successful real estate stager Anna Brady is frustrated that her cardiologist boyfriend Jeremy Sloane still has not proposed to her after four years.
20
The Flight Before Christmas (2015)

Starring:
Mayim Bialik, Ryan McPartlin, Reginald VelJohnson, Jo Marie Payton
As Stephanie (Mayim Bialik) prepares to move in with her boyfriend (Gib Gerard), he breaks up with her, leaving her heartbroken and homeless for the holidays until she decides to fly home to Connecticut.