Movies Like Dogs Don't Wear Pants (2019)
Watch these movies if you like Dogs Don't Wear Pants (2019).
21 items, 620 votes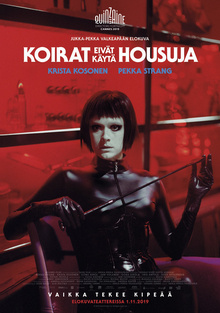 1
The Duke of Burgundy (2014)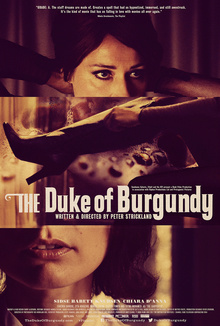 Starring:
Sidse Babett Knudsen, Monica Swinn, Chiara D'Anna, Kata Bartsch
Evelyn is studying lepidopterology under the older Cynthia, who frequently lectures on her studies.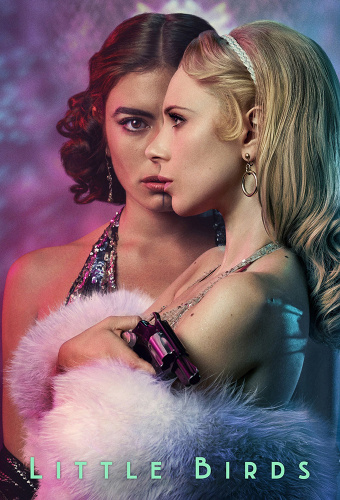 Starring:
Juno Temple, Yumna Marwan, Hugh Skinner, Nina Sosanya
Little Birds is a Sky Atlantic original drama television series starring Juno Temple and produced by Warp Films.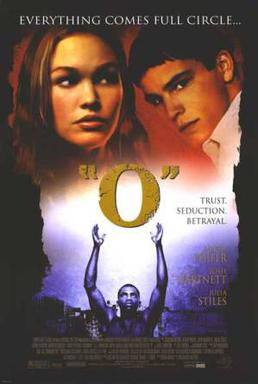 Starring:
Corinne Cléry, Udo Kier, Anthony Steel, Jean Gaven
A young woman fashion photographer, known only as O, is taken by her lover René to Château Roissy, where she is subject to various sexual and/or sadomasochistic acts as part of her training to serve the members of the club.

Starring:
Harrison Gilbertson, Emmanuelle Béart, Anna Ryan, Reuben Nash
A sixteen-year-old boy discovers his father's suicide. Distraught, he goes searching for ways to numb the pain.
5
After Fall, Winter (2011)

Starring:
Eric Schaeffer, Lizzie Brocheré, Marie Luneau, Christian Mulot
WINTER is a dangerous, sexy, poignant and at times darkly funny story about two people who desperately want intimacy but have fashioned lives of reclusivity and emotional fracture which ultimately spells the doom of their great love.

Starring:
Hugh Grant, Kristin Scott Thomas, Emmanuelle Seigner, Peter Coyote
Genres:
Drama, Romance, Thriller
British couple Nigel and Fiona Dobson are on a Mediterranean cruise ship to Istanbul en route to India.
7
In the Realm of the Senses (1976)

Starring:
Tatsuya Fuji, Eiko Matsuda, Aoi Nakajima, Yasuko Matsui
In 1936 Tokyo, Sada Abe (Eiko Matsuda) is a former prostitute who now works as a maid in a hotel.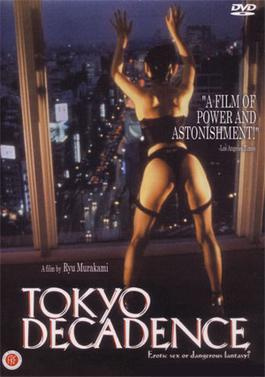 Starring:
Miho Nikaido, Yayoi Kusama, Sayoko Amano, Tenmei Kano
Ai, a timid 22-year-old college studio in Tokyo, works as a prostitute for an exclusive escort agency that caters to wealthy, perverted men.

Starring:
James Spader, Holly Hunter, Elias Koteas, Deborah Kara Unger
Film producer James Ballard and his detached wife Catherine are in an open marriage. The couple engage in various trysts but, between them, have unenthusiastic sex.

Starring:
Mickey Rourke, Kim Basinger, Margaret Whitton, David Margulies
The title of the film refers to the duration of a relationship between Wall Street arbitrageur John Gray and divorced SoHo art gallery employee Elizabeth McGraw in her early 30s.

Starring:
Jae-Hyun Cho, Won Seo, Yun-tae Kim, Duk-moon Choi
A young lady named Sun-hwa is sitting on a bench when an unusual man comes and sits by her side.

Starring:
James Spader, Maggie Gyllenhaal, Jeremy Davies, Lesley Ann Warren
Genres:
Comedy, Drama, Romance
Lee Holloway (Maggie Gyllenhaal), the socially awkward and emotionally sensitive youngest daughter of a dysfunctional family, adjusts to normal life after having been hospitalized following an incident of dangerous self-harm.
13
Moonlight Whispers (1999)

A boy (Takuya) meets a girl (Satsuki), both 17 years of age, and they fall in love.
14
Fifty Shades of Grey (2015)

Starring:
Dakota Johnson, Jamie Dornan, Jennifer Ehle, Eloise Mumford
Genres:
Drama, Romance, Thriller
21 year-old Anastasia "Ana" Steele is an English literature major at Washington State University's satellite campus near Vancouver, Washington.
15
Fifty Shades Freed (2018)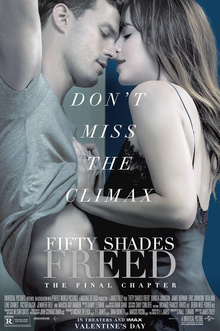 Starring:
Dakota Johnson, Jamie Dornan, Eric Johnson, Eloise Mumford
Genres:
Drama, Romance, Thriller
Newlyweds Christian and Anastasia are forced to cut their honeymoon short and return home after receiving news of a break-in at Christian's corporate headquarters.
16
Love to Eternity (1972)

Starring:
Marcello Mastroianni, Catherine Deneuve, Corinne Marchand, Claudine Berg
The painter Giorgio lives on an island near the South coast of Corsica, alone with his dog.

Starring:
Amy Adams, Matthew Goode, Adam Scott, John Lithgow
Successful real estate stager Anna Brady is frustrated that her cardiologist boyfriend Jeremy Sloane still has not proposed to her after four years.
18
Carry on Abroad (1972)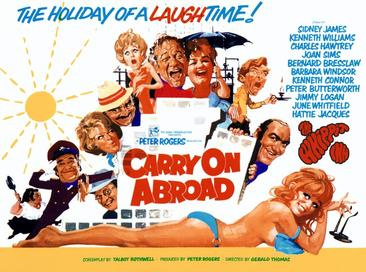 Starring:
Sidney James, Kenneth Williams, Charles Hawtrey, Joan Sims
The film opens with pub landlord and frequent holidaymaker Vic Flange (Sid James) openly flirting with the sassy saucepot widow Sadie Tompkins (Barbara Windsor) as his battleaxe wife, Cora (Joan Sims), looks on with disdain.

Starring:
Caroline Ducey, Sagamore Stévenin, François Berléand, Rocco Siffredi
A young woman named Marie (Ducey) lives with her boyfriend, Paul (Stévenin), who refuses to have sex with her.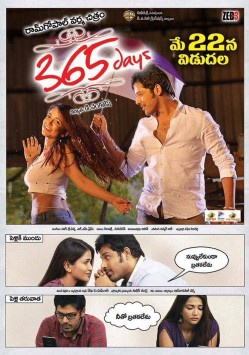 Starring:
Anna Maria Sieklucka, Michele Morrone, Bronislaw Wroclawski, Otar Saralidze
After a meeting between the Torricelli Sicilian Mafia crime family and black market dealers, Massimo Torricelli watches a beautiful woman on a beach.