Movies You Should Watch If You Like Eva (2018)
Movies to watch if you like Eva (2018).
12 items, 295 votes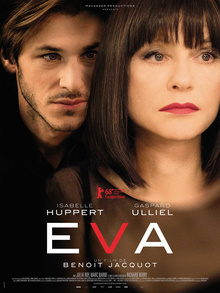 1
A Woman in Flames (1983)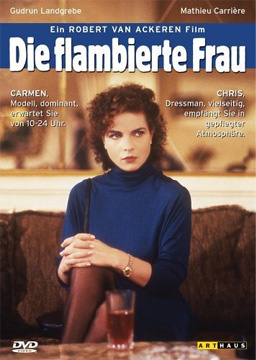 Starring:
Gudrun Landgrebe, Mathieu Carrière, Hanns Zischler, Gabriele Lafari
Eva, an upper class housewife, becomes frustrated and leaves her arrogant husband. She is drawn to the idea of becoming a call girl.
2
The School of Flesh (1998)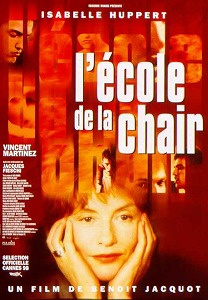 Starring:
Isabelle Huppert, Vincent Martinez, Vincent Lindon, Marthe Keller
Genres:
Drama, Mystery, Romance
The School of Flesh (French: L'École de la chair) is a 1998 French drama film directed by Benoît Jacquot, based on the 1963 novel Nikutai no gakkō by Yukio Mishima.
3
Fifty Shades of Grey (2015)

Starring:
Dakota Johnson, Jamie Dornan, Jennifer Ehle, Eloise Mumford
Genres:
Drama, Romance, Thriller
21 year-old Anastasia "Ana" Steele is an English literature major at Washington State University's satellite campus near Vancouver, Washington.

Starring:
Isabelle Huppert, Laurent Lafitte, Anne Consigny, Charles Berling
Genres:
Crime, Drama, Thriller
Elle (French for '"she" or "her"') is a 2016 thriller film directed by Paul Verhoeven and written by David Birke, based on the novel Oh. by Philippe Djian.

Starring:
Isabelle Huppert, Louis Garrel, Emma de Caunes, Joana Preiss
The story revolves around pious, young Pierre (Louis Garrel) who has just left a Catholic boarding school to live with his wealthy parents at their villa on the island of Gran Canaria.

Starring:
Daniel Auteuil, Marianne Denicourt, Jeanne Balibar, Grégoire Colin
Genres:
Biography, Crime, Drama
Paris in 1794: After prolonged detention, the Marquis de Sade (Daniel Auteuil), who claims during the hearing to be neither noble nor the author of the novel Justine, is incarcerated with other nobles in a prison which was formerly a monastery in Picpus.
7
Farewell, My Queen (2012)

Starring:
Léa Seydoux, Diane Kruger, Virginie Ledoyen, Noémie Lvovsky
Genres:
Drama, History, Romance
In 1789, on the eve of the French Revolution, the court at the Palace of Versailles still live their routines, relatively unconcerned by the increasing turmoil in Paris a mere twenty miles away.

Starring:
Isabelle Huppert, Romain Duris, José Garcia, Adda Senani
Genres:
Comedy, Drama, Sci-Fi
Madame Géquil teaches physics in an inner-city secondary school.
9
The Piano Teacher (2001)

Erika Kohut is a middle-aged piano professor at a Vienna music conservatory who resides in an apartment with her domineering elderly mother.

Starring:
Hugh Grant, Kristin Scott Thomas, Emmanuelle Seigner, Peter Coyote
Genres:
Drama, Romance, Thriller
British couple Nigel and Fiona Dobson are on a Mediterranean cruise ship to Istanbul en route to India.
11
Fifty Shades Darker (2017)

Starring:
Dakota Johnson, Jamie Dornan, Eric Johnson, Eloise Mumford
After Anastasia Steele leaves Christian Grey, he has nightmares about his abusive childhood.
12
Carry on Abroad (1972)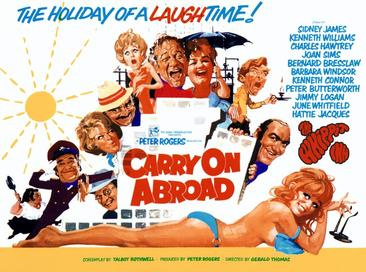 Starring:
Sidney James, Kenneth Williams, Charles Hawtrey, Joan Sims
The film opens with pub landlord and frequent holidaymaker Vic Flange (Sid James) openly flirting with the sassy saucepot widow Sadie Tompkins (Barbara Windsor) as his battleaxe wife, Cora (Joan Sims), looks on with disdain.