Tv Shows Similar to Reboot: the Guardian Code (2018 - 2018)
Tv shows similar to Reboot: the Guardian Code (2018 - 2018).
19 items, 569 votes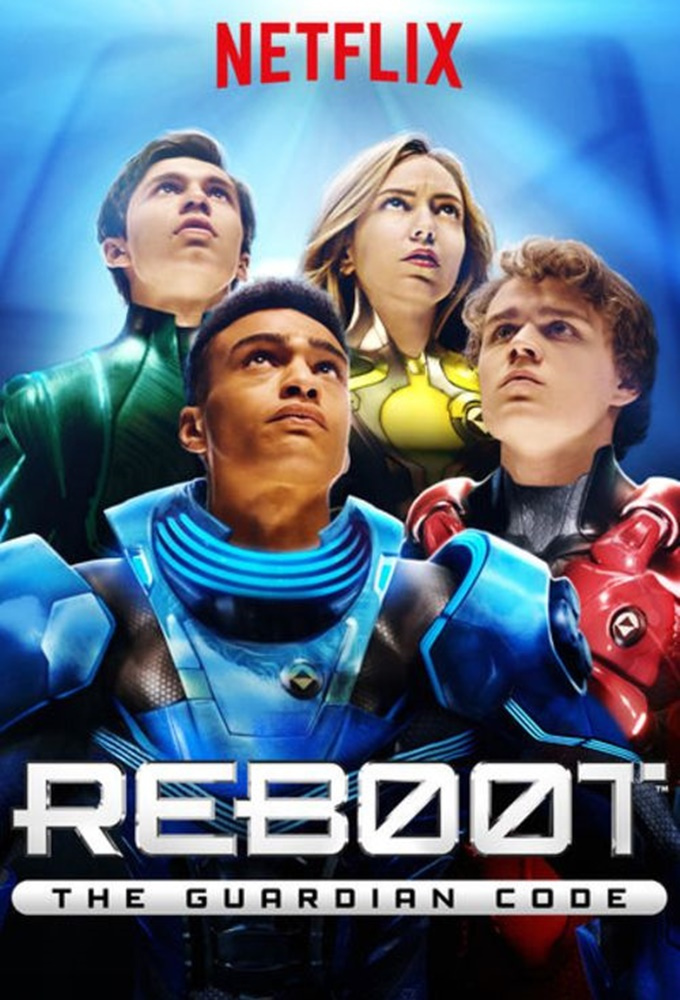 1
The Thundermans (2013 - 2018)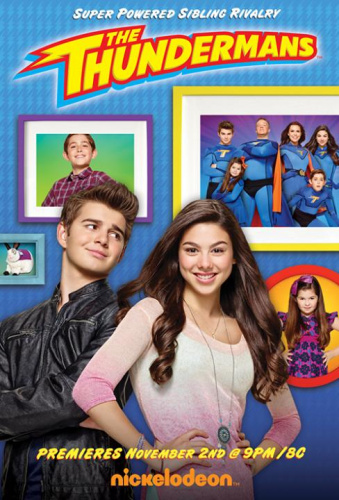 Starring:
Kira Kosarin, Jack Griffo, Addison Riecke, Diego Velazquez
Genres:
Action, Comedy, Family
Meet The Thundermans, a typical suburban family that happens to have astounding superpowers.
2
No Ordinary Family (2010 - 2011)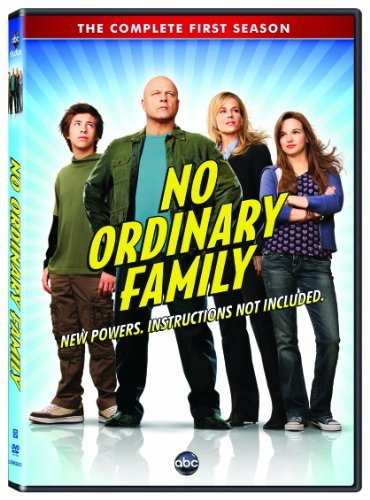 Starring:
Michael Chiklis, Julie Benz, Kay Panabaker, Jimmy Bennett
Genres:
Action, Comedy, Drama
The Powells are a typical American family living in Pacific Bay, California, whose members gain special powers after their plane crashes in the Amazon.
3
Grange Hill (1978 - 2008)

Starring:
Stuart Organ, Gwyneth Powell, Lee Cornes, Sally Geoghegan
Genres:
Comedy, Drama, Family
The long running television series of the Grange Hill Comprehensive School, and the children's everyday lives.

Starring:
Grace VanderWaal, Graham Verchere, Giancarlo Esposito, Maximiliano Hernández
Genres:
Comedy, Drama, Romance
After Leo Borlock's father died, he began to wear a porcupine tie in remembrance of him. At a new school, he was beaten up and his tie was cut.
5
Insatiable (2018 - 2019)

Starring:
Dallas Roberts, Debby Ryan, Christopher Gorham, Kimmy Shields
Genres:
Comedy, Drama, Thriller
A disgraced, dissatisfied civil lawyer-turned-beauty pageant coach takes on a vengeful, bullied teenager as his client and has no idea what he's about to unleash upon the world.
6
Don't Look Deeper (2020)

Starring:
Helena Howard, Don Cheadle, Emily Mortimer, Ema Horvath
A high school student in central California sets off an unexpected series of events when she begins to doubt if she's human.

Starring:
William Brent, Spencer Boldman, Kelli Berglund, Tyrel Jackson Williams
Genres:
Action, Comedy, Family
When 14-year-old Leo's mom Tasha Dooley marries billionaire inventor Donald Davenport, he moves up in the world, but neither he nor his mom in their wildest dreams imagine that Leo will soon find three bionic super-powered teenagers - Adam, Bree and Chase - living within a secret lab beneath the inventor's expansive home.
8
M.A.N.T.I.S. (1994 - 1995)

9
Undressed (1999 - 2002)

10
Black Lightning (2017)

Starring:
Cress Williams, China Anne McClain, Nafessa Williams, Christine Adams
Genres:
Action, Drama, Sci-Fi
Jefferson Pierce has made his choice.

Starring:
Anna Akana, Lamar Legend, Leanna Spear, Cassandra Van Dongen
Riley Brown is a regular teenage girl, except for the fact that she is able to to go back in time and change her past.
12
The Umbrella Academy (2019)

Starring:
Ellen Page, Tom Hopper, David Castañeda, Emmy Raver-Lampman
Genres:
Action, Adventure, Comedy
On the same day in October 1989, forty-three infants are inexplicably born to random, unconnected women who showed no signs of pregnancy the day before.
13
Legends of the Superheroes (1979 - 1979)

Genres:
Action, Adventure, Comedy
.
14
Henry Danger (2014 - 2020)

Starring:
Jace Norman, Cooper Barnes, Riele Downs, Sean Ryan Fox
Genres:
Action, Comedy, Family
Henry Danger follows the adventures of 13-year old Henry Hart whose life takes a wild turn when he gets selected by superhero Captain Man to be his apprentice.
15
The Tick (2001 - 2002)

Starring:
Patrick Warburton, David Burke, Liz Vassey, Nestor Carbonell
Genres:
Action, Comedy, Sci-Fi
The story of superhero The Tick, based on the popular comic book.

Starring:
James Spader, Kim Richards, Paul Mones, Matt Clark
Genres:
Action, Comedy, Drama
Tuff Turf is a 1985 American drama film directed by Fritz Kiersch and starring James Spader and Kim Richards.
17
Freaks and Geeks (1999 - 2000)

Starring:
Linda Cardellini, John Francis Daley, James Franco, Samm Levine
It's the 1980s and at McKinley High, there's two different groups of teenagers, the Freaks with cool and charismatic Daniel Desario and tomboy Lindsay Weir and the Geeks with Lindsay's shy younger brother Sam, gentle Bill Haverchuck, and self-proclaimed ladies' man Neal Schweiber.

Starring:
Danny Flaherty, Ron Mustafa, James Newman, Jesse Carere
About a group of teenagers in their final years of high school in Baltimore.
19
Nightman (1997 - 1999)

Starring:
Matt McColm, Earl Holliman, Jayne Heitmeyer, Derek Webster
Genres:
Action, Adventure, Drama
After lightning strikes saxophonist Johnny Domino, he finds he is telepathically tuned to the frequency of evil.