Tv Shows Most Similar to Love Thy Neighbour (1972 - 1976)
Tv shows like Love Thy Neighbour (1972 - 1976).
19 items, 566 votes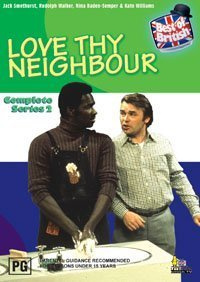 1
Citizen Smith (1977 - 1980)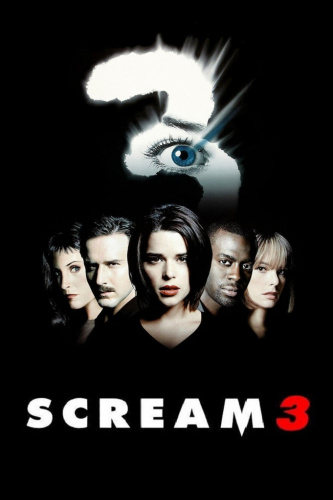 Citizen Smith is a British television sitcom written by John Sullivan, first broadcast from 1977 to 1980.
2
Last of the Summer Wine (1973 - 2010)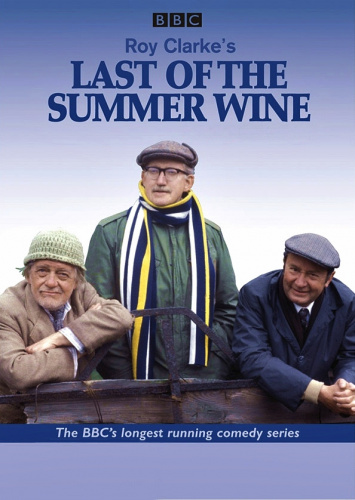 Starring:
Peter Sallis, Jane Freeman, Kathy Staff, Robert Fyfe
Three old men from Yorkshire who have never grown up face the trials of their fellow town citizens and everyday life and stay young by reminiscing about the days of their youth and attempting feats not common to the elderly.
3
Desmond's (1989 - 1994)

Starring:
Norman Beaton, Carmen Munroe, Ram John Holder, Gyearbuor Asante
Desmond, his non-confirming family and the regulars of his hairdressers in Peckham, London.
4
2point4 Children (1991 - 1999)

Starring:
Belinda Lang, Gary Olsen, Julia Hills, John Pickard
2point4 Children is a BBC television sitcom that was created and written by Andrew Marshall.
5
Good Neighbors (1975 - 1978)

Starring:
Richard Briers, Felicity Kendal, Penelope Keith, Paul Eddington
Tom and Barbara Good's dream is to live completely self-sufficiently. This means, among other things, raising their own vegetables and animals for food.
6
Whatever Happened to the Likely Lads? (1973 - 1974)

7
Going Straight (1978 - 1978)

8
Birds of a Feather (1989 - 2020)

Starring:
Pauline Quirke, Linda Robson, Lesley Joseph, Alun Lewis
Comedy series following the lives of sisters Tracey and Sharon who are left to fend for themselves after their husbands are arrested for armed robbery.
9
In Sickness and in Health (1985 - 1992)

Starring:
Warren Mitchell, Carmel McSharry, Arthur English, Ken Campbell
Alf and Else are getting old, Rita's left home, Else's confined to a wheelchair. Alf must now do battle with the Social Security system.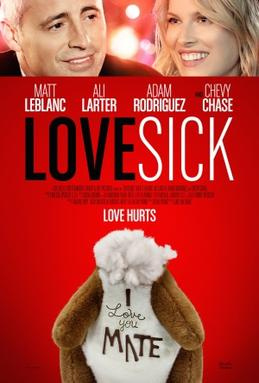 Starring:
Matt LeBlanc, Ali Larter, Adam Rodriguez, Ashley Williams
It is the story of Charlie Darby, who has everything going for him: a great job, friends, family, the whole package.

Starring:
Lee Mack, Sally Bretton, Katy Wix, Tim Vine
The mishaps of slacker Lee, Lee's best mate Tim, Lee's long-suffering landlady and the love of Lee's life, Lucy, and Tim's well-meaning but dim-witted girlfriend Daisy.
12
The Fall and Rise of Reginald Perrin (1976 - 1979)

Starring:
Leonard Rossiter, Pauline Yates, John Barron, Sue Nicholls
Disillusioned after a long career at Sunshine Desserts, Perrin goes through a mid-life crisis and fakes his own death.
13
The Royle Family (1998 - 2012)

Starring:
Ricky Tomlinson, Sue Johnston, Caroline Aherne, Craig Cash
A British sitcom about a family going through everyday life in the Royle family house.
14
Early Doors (2003 - 2004)

Starring:
John Henshaw, Rita May, Mark Benton, Craig Cash
The show centres on pub landlord Ken (John Henshaw), especially his preoccupation with his daughter Melanie (Christine Bottomley), and his nervous relationship with barmaid Tanya (Susan Cookson).
15
Some Girls (2012 - 2014)

Starring:
Adelayo Adedayo, Natasha Jonas, Alice Felgate, Mandeep Dhillon
Girls struggle with relationships, friendships and teachers at school.
16
Fawlty Towers (1975 - 1979)

Starring:
John Cleese, Prunella Scales, Andrew Sachs, Connie Booth
Inept and manic English hotel owner and manager, Basil Fawlty, isn't cut out for his job. He's intolerant, rude and paranoid.
17
Still Open All Hours (2013)

Starring:
James Baxter, Stephanie Cole, Brigit Forsyth, David Jason
Arkwright is long dead and Granville now runs the shop with his daft son Leroy, the result of a one night stand in Blackpool.
18
The Jeffersons (1975 - 1985)

Starring:
Isabel Sanford, Sherman Hemsley, Marla Gibbs, Roxie Roker
"The Jeffersons" was perhaps the most-successful spinoff series to "All in the Family.
19
White Van Man (2011 - 2012)

Starring:
Georgia Tennant, Will Mellor, Joel Fry, Naomi Bentley
Ollie is a helpless handyman who is somewhat hindered by his lazy, freeloading right-hand-man Darren.