Tv Shows to Watch If You Like Indebted (2020 - 2020)
Tv shows to watch if you like Indebted (2020 - 2020).
17 items, 466 votes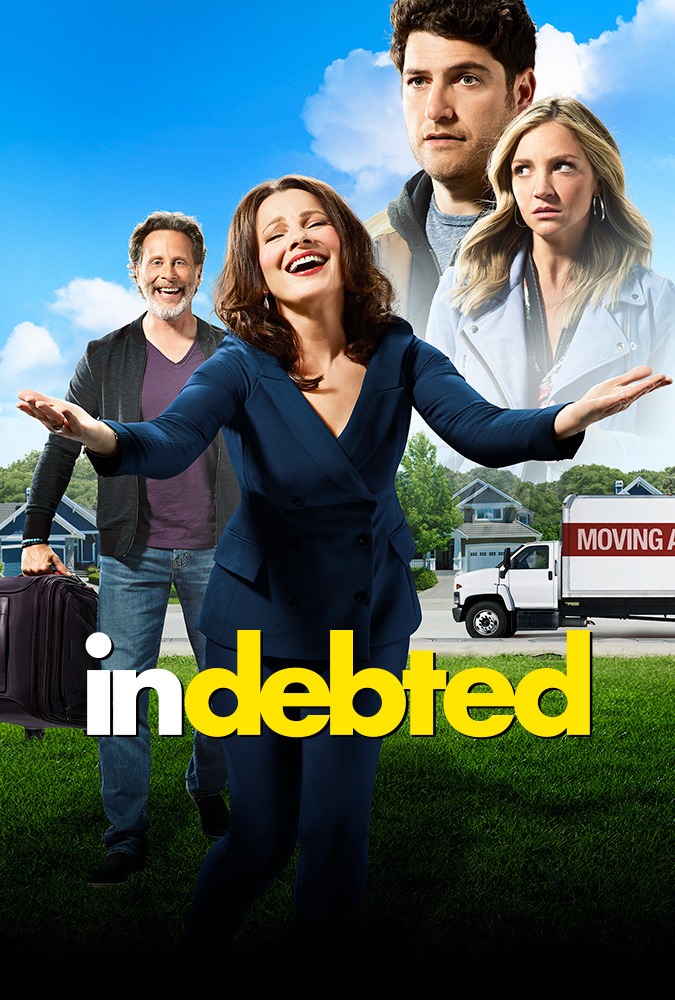 1
The Hughleys (1998 - 2002)

2
Last Man Standing (2011)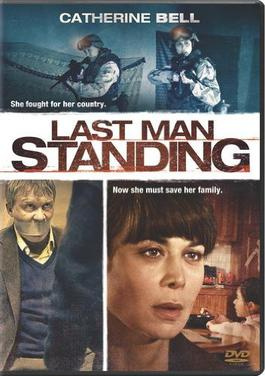 Starring:
Catherine Bell, Anthony Michael Hall, Mekhi Phifer, John Sanders
Genres:
Action, Drama, Thriller
Housewife Abby Collins is a former Marine who served in Afghanistan during Operation Enduring Freedom.
3
The Ropers (1979 - 1980)

The series focused on middle-aged couple Stanley (Norman Fell) and Helen Roper (Audra Lindley), who were landlords to Jack, Janet and Chrissy on Three's Company.
4
Sanford and Son (1972 - 1977)

Starring:
Redd Foxx, Demond Wilson, LaWanda Page, Don Bexley
One of television's all-time classic sitcoms, the Norman Lear-produced "Sanford and Son" debuted just three days after the one-year anniversary of Lear's fabulously successful, "All in the Family.
5
$#*! My Dad Says (2010 - 2011)

Starring:
William Shatner, Jonathan Sadowski, Nicole Sullivan, Will Sasso
This show is about Ed Goodson a very old fashion guy who has a shotgun on the wall and wears fishing jackets living his life how he likes, until one day his youngest son moves in with him and a lot of funny stuff happens with Ed, his two sons and the older one's wife.
6
All About the Washingtons (2018 - 2018)

Starring:
Joseph Simmons, Justine Simmons, Kiana Ledé, Nathan Anderson
The wife of a legendary rapper launches her own career, which puts his life into a tailspin.

Starring:
Seth Green, Giovanni Ribisi, Brenda Song, Vanessa Lachey
Two successful guys in their 30's have their lives turned upside down when their nightmare dads unexpectedly move in with them.
8
Man with a Plan (2016 - 2020)

Starring:
Matt LeBlanc, Liza Snyder, Matt Cook, Grace Kaufman
Man with a Plan is an American television sitcom created by Jackie and Jeff Filgo and starring Matt LeBlanc, who also serves as an executive producer.
9
My Family (2000 - 2011)

Starring:
Robert Lindsay, Zoë Wanamaker, Gabriel Thomson, Daniela Denby-Ashe
This is a long-running British sitcom that ran from 2000 to 2011.
10
The Millers (2013 - 2015)

Starring:
J.B. Smoove, Nelson Franklin, Margo Martindale, Will Arnett
A divorced reporter, looking forward to the single life, finds his parents' marital problems derail his plans.
11
Retired at 35 (2011 - 2012)

Starring:
George Segal, Johnathan McClain, Josh McDermitt, Jessica Walter
Most people would aspire to be able to retire at the age of 35.
12
The King of Queens (1998 - 2007)

Starring:
Kevin James, Leah Remini, Jerry Stiller, Patton Oswalt
Three's definitely a crowd for parcel post deliveryman Doug Heffernan (Kevin James), whose newly widowed father-in-law, Arthur (Jerry Stiller), has moved in with him and his wife, Carrie (Leah Remini).
13
Back in the Game (2013 - 2014)

Starring:
James Caan, Maggie Lawson, Benjamin Koldyke, Griffin Gluck
Centers on Terry Gannon, a recently divorced single mother who temporarily moves in with her estranged father, a beer-swilling former baseball player.
14
The Jeffersons (1975 - 1985)

Starring:
Isabel Sanford, Sherman Hemsley, Marla Gibbs, Roxie Roker
"The Jeffersons" was perhaps the most-successful spinoff series to "All in the Family.

Starring:
Kelsey Grammer, Jane Leeves, David Hyde Pierce, Peri Gilpin
Dr. Frasier Crane, a successful Boston therapist, moves to Seattle to get a new start on life.
16
Mike & Molly (2010 - 2016)

Starring:
Billy Gardell, Melissa McCarthy, Reno Wilson, Katy Mixon
Mike, a Chicago police officer, meets fourth-grade teacher Molly one day when he speaks at an Overeaters Anonymous meeting and they fall in love, thanks in part to their mutual love of pie and the desire to resist it.
17
Good Times (1974 - 1979)