Movies Similar to the Rise and Rise of Michael Rimmer (1970)
Watch these movies if you like The Rise and Rise of Michael Rimmer (1970).
29 items, 1039 votes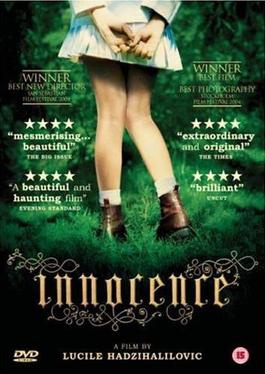 1
Whoops Apocalypse (1986)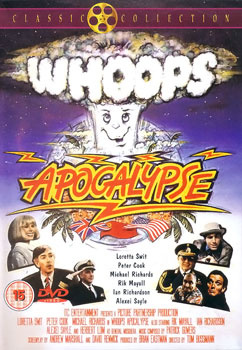 Starring:
Stuart Saunders, Graeme Garden, Marc Smith, Loretta Swit
The beginning of the film parodies the Falklands War when a small British colony is invaded by its neighbour, the fictional country of Maguadora, whose dictator General Mosquera is played by Herbert Lom.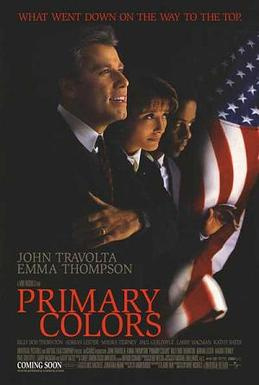 Starring:
John Travolta, Emma Thompson, Kathy Bates, Larry Hagman
Young political idealist, and grandson of civil rights leader, Henry Burton, is recruited to join the campaign of Jack Stanton, a charismatic Southern governor who is trying to win the Democratic Party nomination for President of the United States.
3
Dead Ringers (2002 - 2007)


Starring:
Carol Burnett, Glenda Jackson, James Garner, Lauren Bacall
HealtH (also known as Health and H. E. A. L. T. H. ) is a 1980 American ensemble comedy film, the fifteenth feature project from director Robert Altman.
5
The American Ruling Class (2005)

Starring:
Lewis Lapham, Caton Burwell, Paul Cantagallo, Jessica Silver-Greenberg
The film stars Lewis H. Lapham, who plays himself as editor of Harper's Magazine.
6
Never Been Thawed (2005)

Starring:
Greg Behrendt, Kent Voss, Sean Anders, Mike Gordon
The film revolves around the personal life of main character Shawn Anderson (played by writer-director Anders) and his two life pursuits, the Mesa Frozen Entree Enthusiast's Club and his band The Christers.

Starring:
Michael Murphy, Pamela Reed, Daniel Jenkins, Matt Malloy
A behind-the-scenes look at a former Michigan U. S. Representative's campaign as he vies for his party's Presidential nomination.
8
Yes Minister (1980 - 1984)

Starring:
Paul Eddington, Nigel Hawthorne, Derek Fowlds, Diana Hoddinott
James Hacker is the British Minister for Administrative Affairs.

Starring:
Tom Hollander, Peter Capaldi, James Gandolfini, Harry Hadden-Paton
When both the UK and the US are suggesting military intervention in the Middle East, Simon Foster (Tom Hollander), the Minister for International Development, unintentionally states that a war in the Middle East is "unforeseeable" during a radio interview on BBC Radio 4's Today programme.
10
Yes, Prime Minister (1986 - 1987)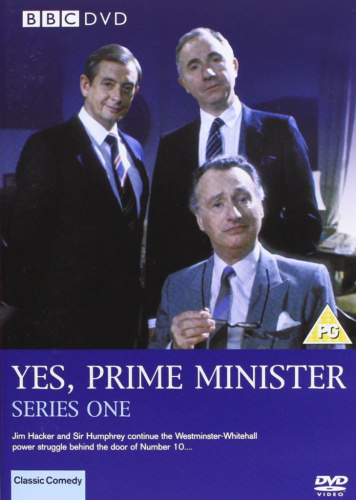 Starring:
Paul Eddington, Nigel Hawthorne, Derek Fowlds, Diana Hoddinott
Following on from Yes Minister, Jim Hacker is now Prime Minister and Sir Humphrey Appleby is Cabinet Secretary.

Starring:
Loretta Swit, Rip Torn, Kenneth Mars, David Alan Grier
Cynical ad executive B. D. Tucker (Loretta Swit) is desperate not to lose the account of the financially ailing Norbecker Brewery.
12
The Day Today (1994 - 1994)

13
Charlie Brooker's Weekly Wipe (2013 - 2015)

Starring:
Charlie Brooker, Diane Morgan, Al Campbell, Doug Stanhope
Charlie Brooker highlights the week's news in a comic fashion.

Starring:
Bob Newhart, Gilda Radner, Madeline Kahn, Richard Benjamin
Manfred Link is the President of the United States. He and the usually tipsy First Lady have a 28-year-old, sex-starved daughter named Gloria.
15
A Private Function (1984)

Starring:
Michael Palin, Maggie Smith, Denholm Elliott, Richard Griffiths
A Private Function is a 1984 British comedy film starring Michael Palin and Maggie Smith.
16
The Thick of It (2005 - 2012)

Starring:
Chris Addison, James Smith, Peter Capaldi, Joanna Scanlan
Set in the corridors of power and spin, the Minister for Social Affairs is continually harassed by Number 10's policy enforcer and dependent on his not-so-reliable team of civil servants.

Starring:
John Candy, Alan Alda, Rhea Perlman, Kevin Pollak
Thousands of former employees are outraged with military businessman R. J. Hacker (G. D. Spradlin), who had closed down his weapons manufacturing plant, Hacker Dynamics.

Starring:
Chris Rock, Bernie Mac, Lynn Whitfield, Dylan Baker
Mays Gilliam is the alderman for the 9th Ward in Washington, D. C.

Starring:
Diane Lane, James Le Gros, Stephen Collins, Tess Harper
A New Jersey doctor named Gerald buys his trophy wife, Debbie, a revolver against her wishes.

Starring:
Michael Caine, Valerie Perrine, Brenda Vaccaro, Leonard Rossiter
Genres:
Adventure, Comedy, Drama
The story is set in the fictional Caribbean island and British colony of Cascara.