Movies Most Similar to Lady Frankenstein (1971)
Movies like Lady Frankenstein (1971).
12 items, 301 votes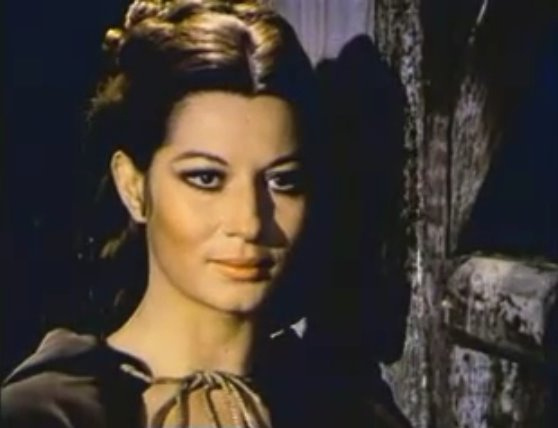 1
The Horror of Frankenstein (1970)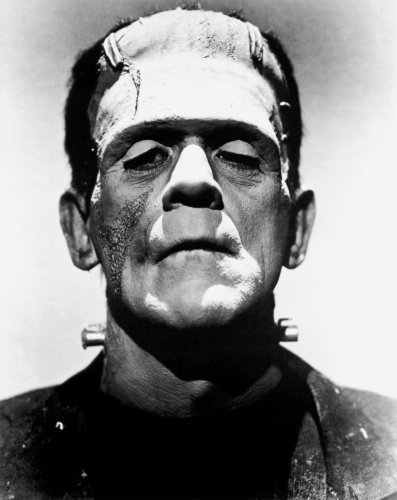 Starring:
Ralph Bates, Kate O'Mara, Veronica Carlson, Dennis Price
Genres:
Drama, Horror, Sci-Fi
Victor Frankenstein, a cold, arrogant and womanizing genius, is angry when his father forbids him to continue his anatomy experiments.
2
Flesh for Frankenstein (1973)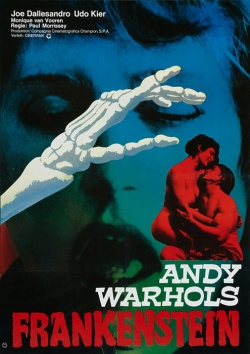 Starring:
Joe Dallesandro, Udo Kier, Dalila Di Lazzaro, Monique van Vooren
Baron von Frankenstein neglects his duties towards his wife/sister Katrin, as he is obsessed with creating a perfect Serbian race to obey his commands, beginning by assembling a perfect male and female from parts of corpses.
3
Frankenstein and the Monster From Hell (1974)

Starring:
Peter Cushing, Shane Briant, Madeline Smith, David Prowse
Baron Victor Frankenstein, having survived the fire at the end of the previous film, is housed at an insane asylum where he has been made a surgeon and given a number of privileges, as he holds secret information on Adolf Klauss, the asylum's corrupt and perverted director.
4
Dracula Vs. Frankenstein (1971)

Wheelchair-bound mad scientist Dr. Durea (J. Carrol Naish), the last descendant of the original Dr.
5
Young Frankenstein (1974)

Starring:
Gene Wilder, Madeline Kahn, Marty Feldman, Peter Boyle
Young Frankenstein is a 1974 American comedy horror film directed by Mel Brooks and starring Gene Wilder as the title character, a descendant of the infamous Dr.
6
Victor Frankenstein (2015)

Starring:
Daniel Radcliffe, James McAvoy, Jessica Brown Findlay, Andrew Scott
Genres:
Drama, Horror, Sci-Fi
In 1890's London, ambitious medical student Victor Frankenstein attends a circus performance, where he helps save an injured aerialist, Lorelei, with the aid of a nameless hunchback enslaved by the circus' ringleader, who harbors feelings for the girl.

Starring:
Sting, Jennifer Beals, Anthony Higgins, Clancy Brown
Genres:
Fantasy, Horror, Romance
Charles, Baron Frankenstein (Sting), Dr.

Starring:
Aaron Eckhart, Bill Nighy, Miranda Otto, Virginie Le Brun
Genres:
Action, Fantasy, Sci-Fi
In 1795, Dr. Victor Frankenstein creates a monster by patching together parts of corpses and reanimating them. Horrified by his creation, he tries to destroy it.

Starring:
John Hart, Ivory Stone, Joe De Sue, Roosevelt Jackson
Big and burly African-American soldier Eddie Turner (Joe De Sue) stepped on a land mine while serving in Vietnam and lost both arms and both legs.
10
Frankenstein's Castle of Freaks (1974)

Starring:
Rossano Brazzi, Michael Dunn, Edmund Purdom, Gordon Mitchell
Frankenstein's Castle of Freaks (Italian: Terror! Il castello delle donne maledette) is a 1974 Italian horror film.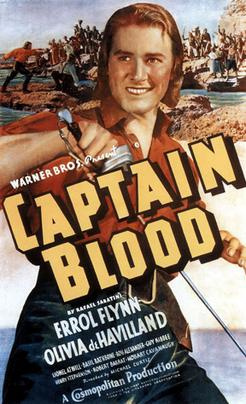 Starring:
Joseph Cotten, Elke Sommer, Massimo Girotti, Luciano Pigozzi
American Peter Kleist (Antonio Cantafora) arrives in Austria to take a break from college studies and look up his family's history.
12
Carry on Abroad (1972)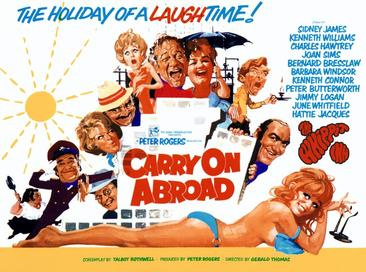 Starring:
Sidney James, Kenneth Williams, Charles Hawtrey, Joan Sims
The film opens with pub landlord and frequent holidaymaker Vic Flange (Sid James) openly flirting with the sassy saucepot widow Sadie Tompkins (Barbara Windsor) as his battleaxe wife, Cora (Joan Sims), looks on with disdain.