Movies You Would Like to Watch If You Like Assignment Terror (1970)
Watch these movies if you like Assignment Terror (1970).
9 items, 218 votes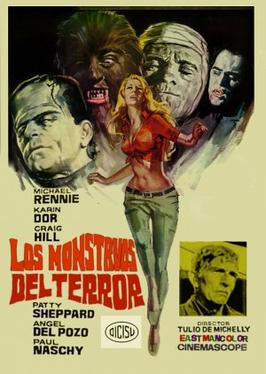 1
Night of the Werewolf (1981)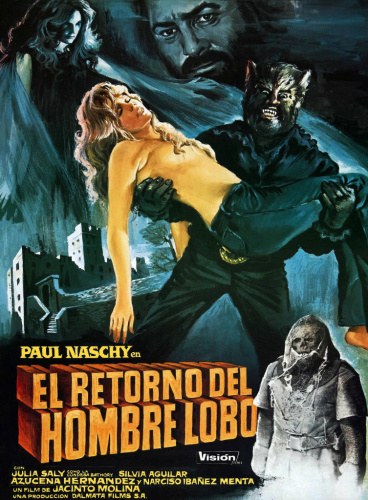 Starring:
Paul Naschy, Julia Saly, Silvia Aguilar, Azucena Hernández
El Retorno del Hombre Lobo (The Return of the Wolfman) is a 1980 Spanish horror film that is the ninth in a long series about the werewolf Count Waldemar Daninsky, played by Paul Naschy.
2
Ancient Evil: Scream of the Mummy (1999)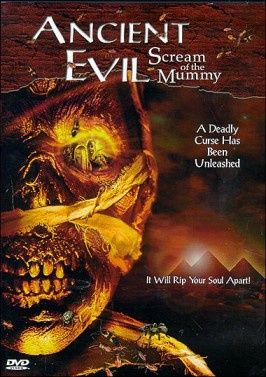 Starring:
Trent Latta, Jeff Peterson, Ariauna Albright, Michele Nordin
Somewhere in Mexico during the summer, an ancient Aztec pyramid, dedicated to the rain god Tlaloc, is discovered.

Starring:
Ben Murphy, Nina Axelrod, Kevin Brophy, Robert Random
While California University of the Sciences professor Douglas McCadden explores the tomb of the ancient Egyptian king Tutankhamun, an earthquake causes a wall in the tomb to collapse, revealing a hidden chamber.
4
Santo and Blue Demon Vs. Dracula and the Wolf Man (1973)

Starring:
Santo, Blue Demon, Aldo Monti, Agustín Martínez Solares
Después de ser derrotado por el mago Cristaldi, Drácula regresa para vengarse del Santo y Blue Demon contra Drácula y el Hombre Lobo.
5
Dracula Vs. Frankenstein (1971)

Wheelchair-bound mad scientist Dr. Durea (J. Carrol Naish), the last descendant of the original Dr.

Starring:
Casper Van Dien, Erika Eleniak, Coolio, Alexandra Kamp
In the year 3000, the space salvage ship Mother III happens upon the derelict transport Demeter.
7
The Werewolf Versus the Vampire Woman (1971)

Starring:
Paul Naschy, Gaby Fuchs, Barbara Capell, Andrés Resino
La Noche de Walpurgis (Walpurgis Night, released in the United States as The Werewolf vs.
8
Frankenstein Vs. the Mummy (2015)

Starring:
Max Rhyser, Ashton Leigh, Boomer Tibbs, Brandon deSpain
Frankenstein vs. The Mummy is a 2015 horror film written and directed by Damien Leone. It is the first on-screen confrontation between The Mummy and Frankenstein's monster.
9
Aliens Vs. Avatars (2011)

Starring:
Jason Lockhart, Kim Argetsinger, Cassie Fliegel, Dylan Vox
Aliens vs. Avatars is a 2011 science fiction film directed by Lewis Schoenbrun. The film is a mockbuster of Alien vs. Predator and Avatar.