Movies Most Similar to Myra Breckinridge (1970)
Movies to watch if you like Myra Breckinridge (1970).
21 items, 621 votes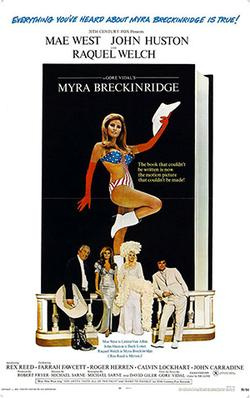 1
An Alan Smithee Film: Burn Hollywood Burn (1997)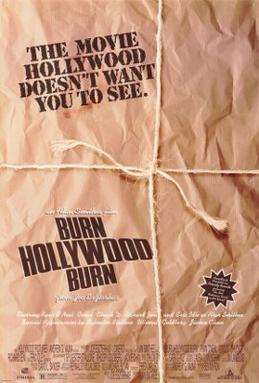 Starring:
Ryan O'Neal, Coolio, Chuck D, Eric Idle
A director, Alan Smithee, has been allowed to direct Trio, a big-budget action film starring Sylvester Stallone, Whoopi Goldberg and Jackie Chan.
2
Hollywood Shuffle (1987)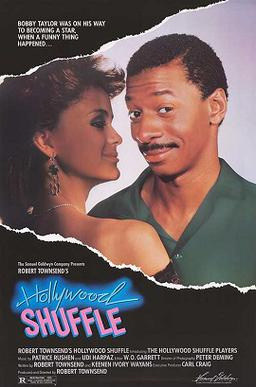 Starring:
Robert Townsend, Craigus R. Johnson, Helen Martin, Starletta DuPois
Bobby Taylor (Robert Townsend) is a young black man aspiring to become an actor. His younger brother Stevie (Craigus R.
3
These Old Broads (2001)

Starring:
Shirley MacLaine, Debbie Reynolds, Joan Collins, Elizabeth Taylor
These Old Broads is a 2001 American made-for-television comedy film directed by Matthew Diamond, written by Carrie Fisher and starring her mother Debbie Reynolds, as well as Shirley MacLaine, Joan Collins, and Elizabeth Taylor in her final film role.

Starring:
Julie Andrews, William Holden, Marisa Berenson, Larry Hagman
The story is a satire of the film industry and Hollywood society.

Starring:
Alan Alda, Michael Caine, Michelle Pfeiffer, Bob Hoskins
College history professor Michael Burgess (Alan Alda) is about to have his fact-based historical novel about the American Revolution turned into a Hollywood motion picture.
6
The Underground Comedy Movie (1999)

Starring:
Barbara Snellenburg, Rebekah Chaney, Gloria Sperling, Chris Watson
The Underground Comedy Movie is a 1999 film directed by and starring Vince Offer. Alongside short comedy sketches it features music by NOFX and Guttermouth, among others.
7
The Happy Hooker Goes Hollywood (1980)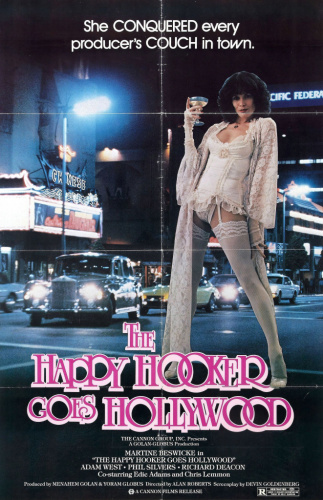 Starring:
Martine Beswick, Chris Lemmon, Adam West, Richard Deacon
The Happy Hooker Goes Hollywood, originally released in the UK as Hollywood Blue, is a 1980 American comedy film directed by Alan Roberts and starring Martine Beswick, Adam West, Phil Silvers, Chris Lemmon, Edie Adams, and Richard Deacon.
8
Relax... It's Just Sex (1998)

Starring:
Mitchell Anderson, Jennifer Tilly, Terrence 'T.C.' Carson, Seymour Cassel
Relax. It's Just Sex is a 1998 romantic comedy film directed by P. J. Castellaneta.
9
Movers & Shakers (1985)

Starring:
Walter Matthau, Charles Grodin, Vincent Gardenia, Tyne Daly
Hollywood studio mogul Joe Mulholland (Matthau) vows to produce the pet project of a dying acquaintance, who has been trying to find a way to make a film out of a best-selling sex manual.
10
Hollywood North (2003)

Hollywood North is a 2003 film starring Matthew Modine and Jennifer Tilly.
11
The Groove Tube (1974)

Starring:
Ken Shapiro, Richard Belzer, Chevy Chase, Buzzy Linhart
The Groove Tube is a 1974 American independent comedy film written and produced by Ken Shapiro and starring Shapiro, Richard Belzer and Chevy Chase.

Starring:
Nick Scotti, Anthony Barrile, Anthony DeSando, Craig Chester
Kiss Me, Guido is a 1997 independent film comedy.

Starring:
Sacha Baron Cohen, Gustaf Hammarsten, Clifford Bañagale, Chibundu Orukwowu
Gay Austrian fashion reporter Brüno Gehard is fired from his own television show, Funkyzeit mit Brüno (Funkytime with Brüno) after disrupting a Milan Fashion Week catwalk (whose audience included Paul McCartney), and his lover Diesel leaves him for another man.

Pittsburgh is a 2006 mockumentary comedy film that follows American actor Jeff Goldblum as he attempts to secure a green card for his Canadian actor/singer/dancer girlfriend Catherine Wreford by appearing with her as the leads in a summer regional theatre production of The Music Man in Goldblum's hometown of Pittsburgh, Pennsylvania.
15
Die, Mommie, Die! (2003)

Starring:
Charles Busch, Natasha Lyonne, Jason Priestley, Angela Paton
The film opens with Angela Arden kneeling in front of her twin sister Barbara's grave.
16
P.S. Your Cat Is Dead! (2002)

Starring:
Steve Guttenberg, Cynthia Watros, Lombardo Boyar, A.J. Benza
P. S. Your Cat is Dead! is a 2002 American comedy film directed by Steve Guttenberg. The film is based on the novel of the same name published by James Kirkwood, Jr.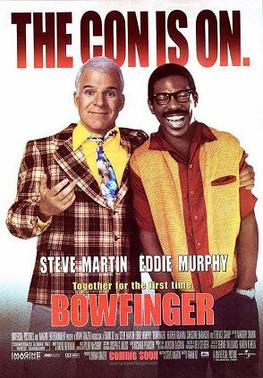 Starring:
Steve Martin, Eddie Murphy, Heather Graham, Christine Baranski
B movie film producer Bobby Bowfinger has saved up to direct a movie for his entire life—he now has $2,184 to pay for production costs.
18
Romy and Michele: in the Beginning (2005)

Starring:
Katherine Heigl, Alexandra Breckenridge, Kelly Brook, Scott Vickaryous
In this prequel to Romy and Michele's High School Reunion, it shows Romy and Michele as they graduate in 1987, and again three years later as they take on Los Angeles.

Bryan (David Hallyday) is a singer, and his best friend Reggie (T. K. Carter) is his manager. They both reside in Missouri.
20
For Your Consideration (2006)

Starring:
Catherine O'Hara, Harry Shearer, Parker Posey, Christopher Guest
The film follows the production of Home for Purim, a low-budget drama film about a Jewish family in the southern United States in the 1940s.