Movies You Would Like to Watch If You Like in and Out (2017)
Movies similar to In and Out (2017).
12 items, 291 votes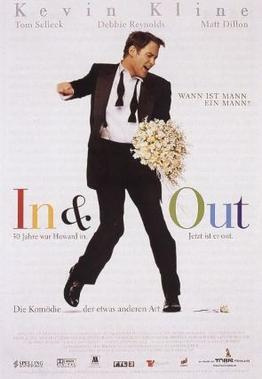 1
I Am Losing Weight (2018)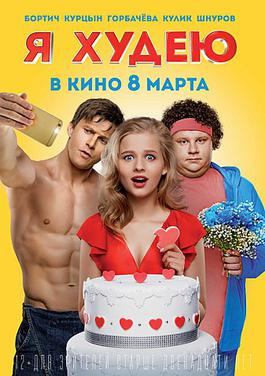 Starring:
Aleksandra Bortich, Evgeniy Kulik, Irina Gorbacheva, Roman Kurtsyn
The action takes place in Nizhny Novgorod. Anya Kulikova only loves food and her boyfriend - athlete Zhenya.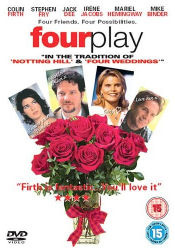 Starring:
Mike Binder, Colin Firth, Mariel Hemingway, Irène Jacob
Fourplay follows the romantically entwined lives of a TV writer, producer, actress and makeup artist.
3
A Midsummer Night's Sex Comedy (1982)

Starring:
Woody Allen, Mia Farrow, José Ferrer, Julie Hagerty
It is 1906 in upstate New York.

Starring:
Brendan Cowell, Peter Dinklage, Yvonne Strahovski, Peter Helliar
Jim (Brendan Cowell) is a thirty-three-year-old, emotionally stunted man who works at a miniature railway, and refuses to grow up.
5
Pardon Mon Affaire, Too! (1977)

Starring:
Jean Rochefort, Claude Brasseur, Guy Bedos, Victor Lanoux
Pardon Mon Affaire, Too! (French: Nous irons tous au paradis, We Will All Meet in Paradise) is a French film, directed by Yves Robert, released in 1977.

Starring:
Krista Allen, Joseph Will, Maeve Quinlan, Michael Bublé
Meg Peters just can't seem to find Mr. Right, until one day she bleaches her hair blonde. Men begin to swarm around, but none she feels is Mr.
7
French Fried Vacation 3: Friends Forever (2006)

Starring:
Josiane Balasko, Michel Blanc, Marie-Anne Chazel, Christian Clavier
At a secluded luxury hotel in Sardinia owned by Graziella, beautiful Italian wife of the still handsome Popeye who now likes to be known as Robert, the other characters from the first two films, now in their 50s, start arriving.

Starring:
Mariel Hemingway, Mike Binder, Renée Humphrey, Taylor Nichols
Martin "Marty" Barnes, a neurotic businessman (director-writer Mike Binder) who works as a building contractor in Los Angeles, tries to improve his sex life with his wife Laura (Mariel Hemingway) by encouraging her to have a threesome involving another woman.

Starring:
Scott Cohen, John Stamos, Annabeth Gish, Paulina Porizkova
The film tells the story of a man (Scott Cohen) who discovers his wife (Annabeth Gish) is having an affair, and the consequences of their resulting relationship with the mistress (Paulina Porizkova).

Starring:
Anaïs Demoustier, Félix Moati, Sophie Verbeeck, Patrick d'Assumçao
Micha and Charlotte are a couple who have recently bought a house near Lille.
11
My Amnesia Girl (2010)

Starring:
John Lloyd Cruz, Toni Gonzaga, Carlos Agassi, Ketchup Eusebio
When Glen Apollo (John Lloyd Cruz) finds himself surrounded by friends who are beginning to settle down, he is faced with the possibility of finding his true love.
12
Couples Retreat (2009)

Starring:
Vince Vaughn, Malin Akerman, Jon Favreau, Jason Bateman
Dave, a dealer for Guitar Hero, and Ronnie, a stay-at-home mom, are a typical couple raising two young children in the suburbs of Chicago.