Movies You Should Watch If You Like Feast of the Seven Fishes (2019)
Movies similar to Feast of the Seven Fishes (2019).
17 items, 447 votes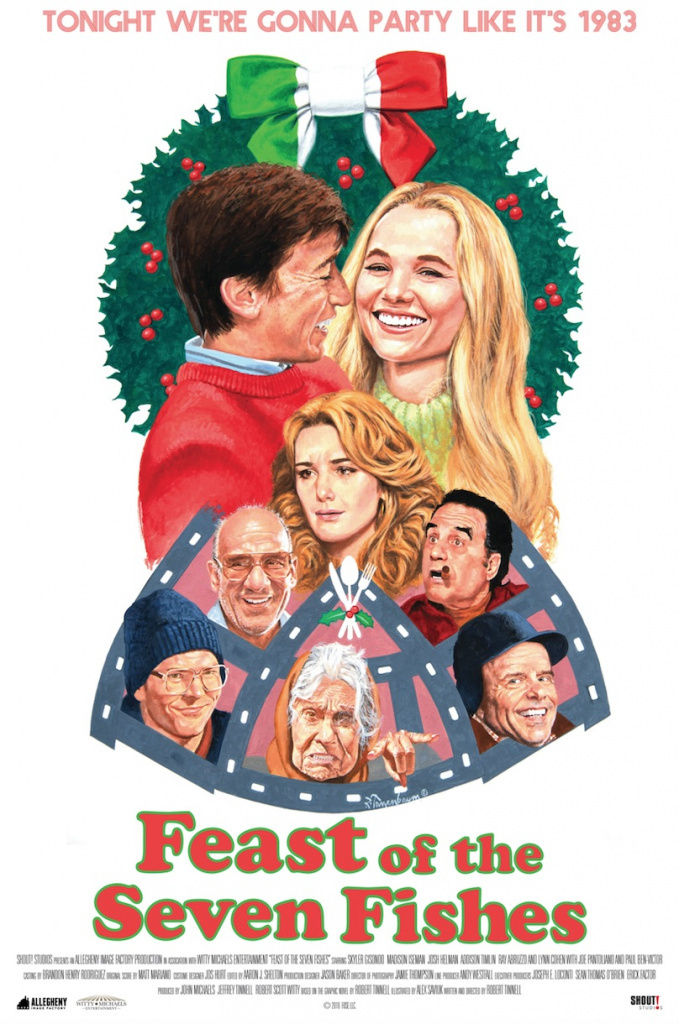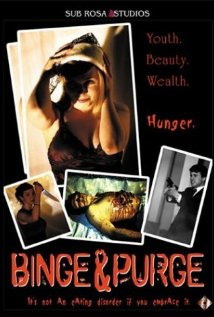 Starring:
Vince Vaughn, Skyler Gisondo, Dexter Darden, Eduardo Franco
The Binge is a 2020 American comedy film directed by Jeremy Garelick and written by Jordan VanDina.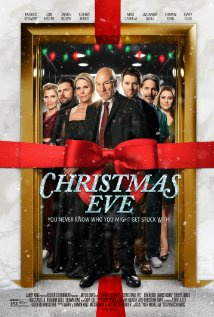 Starring:
Patrick Stewart, Jon Heder, James Roday, Cheryl Hines
Christmas Eve is a 2015 American Christmas comedy film, directed by Mitch Davis, written by Davis and Tyler McKellar, and produced by Davis and Larry King.
3
A Bad Moms Christmas (2017)

Starring:
Mila Kunis, Kristen Bell, Kathryn Hahn, Jay Hernandez
Amy (Mila Kunis) is now in a happy relationship with Jessie (Jay Hernandez) and is looking forward to having a simple Christmas.
4
The March Sisters at Christmas (2012)

Starring:
Julie Berman, Kaitlin Doubleday, Melissa Farman, Molly Kunz
Genres:
Comedy, Family, Romance
To keep the family home from being sold, the four very modern March sisters tackle home improvements on their own.

Starring:
Isabela Merced, Shameik Moore, Odeya Rush, Liv Hewson
On Christmas Eve in Laurel, Illinois, Julie Reyes runs into rising pop star, Stuart Bale, on a train.

Starring:
Massimo Boldi, Christian De Sica, Enzo Salvi, Biagio Izzo
Merry Christmas is a 2001 Italian comedy film directed by Neri Parenti.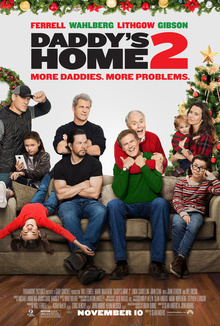 Starring:
Will Ferrell, Mark Wahlberg, Mel Gibson, John Lithgow
After finally becoming friends, Brad Whitaker and Dusty Mayron have a co-dad system where Dusty's two children, Megan and Dylan, take turns at each father's house.
8
National Lampoon's Christmas Vacation (1989)

Starring:
Chevy Chase, Beverly D'Angelo, Juliette Lewis, Johnny Galecki
Chicago-area resident Clark Griswold plans to have a great Christmas with his entire family.
9
All American Christmas Carol (2013)

Starring:
Taryn Manning, Beverly D'Angelo, Wendi McLendon-Covey, Eddie Jemison
Living for fun, shouldering no responsibilities and trolloping around in a drunken haze with any guy who'll have her, Cindy Wegman is trailer park trash through and through - so much so that when one of her kids' fathers dies and returns to herald the coming of three Christmas spirits to guide her towards redemption (ala Dickens' 'A Christmas Carol'), she only gets the trashy sort she deserves.

Starring:
Eddie Murphy, Dan Aykroyd, Ralph Bellamy, Don Ameche
Trading Places is a 1983 American comedy film directed by John Landis and written by Timothy Harris and Herschel Weingrod.
11
Three Wise Guys (2005)

Starring:
Eddie McClintock, Jodi Lyn O'Keefe, Judd Nelson, Nicholas Turturro
This Christmas movie is a comedy about the mistress of the owner of Royal Crown Casino in Las Vegas.

In 1985, eight-year-old John Bennett is a friendless only child living in Norwood, Massachusetts, a suburb of Boston, who wished for his new Christmas gift, a jumbo teddy bear named Ted, to come to life and become his best friend.

Starring:
Will Ferrell, John C. Reilly, Mary Steenburgen, Richard Jenkins
Brennan Huff and Dale Doback are 40 year old immature adults still living at home.
14
A Christmas in Vermont (2016)

Starring:
Abigail Hawk, Chevy Chase, David O'Donnell, Howard Hesseman
Riley Thomas (Abigail Hawk) is a rising star at one of the world's most noted holding companies.
15
The F**k-it List (2020)

16
The Search for One-eye Jimmy (1994)

Starring:
Holt McCallany, Michael Badalucco, Nicholas Turturro, Ray 'Boom Boom' Mancini
The Search for One-eye Jimmy is a 1994 comedy film written and directed by Sam Henry Kass.
17
The Christmas Consultant (2012)

Starring:
David Hasselhoff, Caroline Rhea, Barclay Hope, Eliza Faria
The Christmas Consultant (released in Germany as Christmas Planner) is a 2012 American holiday film starring David Hasselhoff.