Most Similar Movies to Coexister (2017)
Movies to watch if you like Coexister (2017).
20 items, 602 votes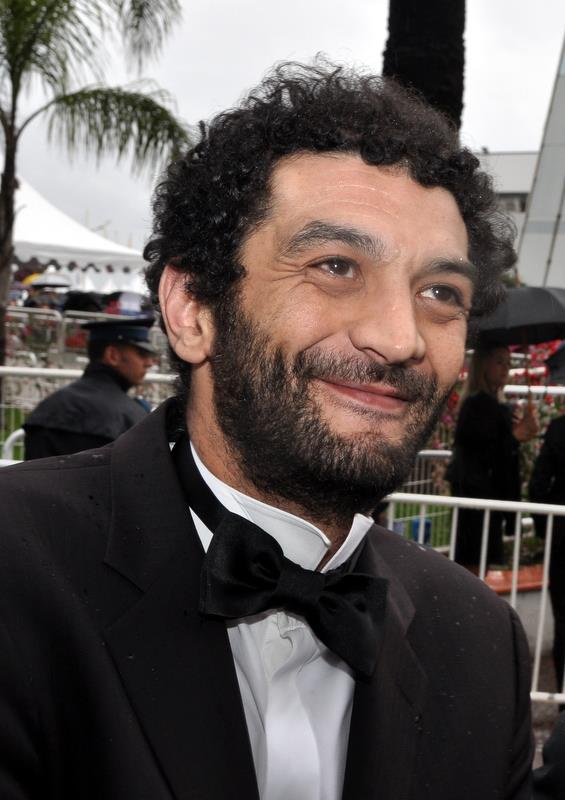 1
Detroit Rock City (1999)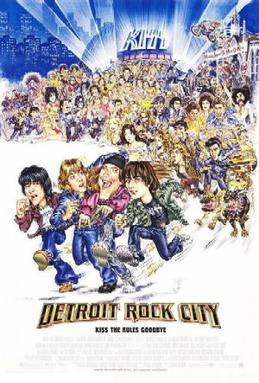 Starring:
Edward Furlong, Giuseppe Andrews, James DeBello, Sam Huntington
In 1978 Cleveland, Ohio, four rebellious teenage boys – Hawk, Lex, Trip Verudie, and Jeremiah "Jam" Bruce – play in a Kiss tribute band called "Mystery" and prepare to see their idols in concert in Detroit, Michigan the following night.
2
Eurovision Song Contest: the Story of Fire Saga (2020)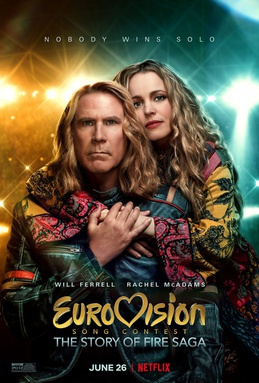 Starring:
Will Ferrell, Rachel McAdams, Dan Stevens, Mikael Persbrandt
In the small town of Húsavík, Iceland, Lars Erickssong and Sigrit Ericksdóttir, best friends since childhood, make music together as the band Fire Saga, much to the dismay of Lars' widowed father, Erick.

Starring:
Christopher Guest, Eugene Levy, Michael McKean, Harry Shearer
The film is a mockumentary about a memorial concert for fictional folk music producer Irving Steinbloom.

Starring:
Noémie Lvovsky, Kyan Khojandi, Alice Isaaz, Anémone
Rosalie Blum is a 2015 French comedy-drama film written and directed by Julien Rappeneau in his directorial debut.

Starring:
Alex Lutz, Tom Dingler, Pascale Arbillot, Nicole Calfan
Genres:
Comedy, Drama, Music
Guy is a 2018 French comedy film directed, written and starring Alex Lutz.

Starring:
Rainn Wilson, Josh Gad, Christina Applegate, Teddy Geiger
In 1986, Vesuvius, a rock band from Cleveland, Ohio, performs at a local theater.
7
This Is Spinal Tap (1984)

Starring:
Rob Reiner, Michael McKean, Christopher Guest, Kimberly Stringer
Filmmaker Martin "Marty" Di Bergi is creating a documentary that follows the English rock group Spinal Tap on their 1982 United States concert tour to promote their new album Smell the Glove.

Starring:
Rayane Bensetti, Alexia Giordano, Guillaume de Tonquédec, Mehdi Kerkouche
Genres:
Comedy, Drama, Family
Let's Dance is a 2019 French family comedy musical drama film written and directed by Ladislas Chollat. It is a remake of 2010 British 3D film StreetDance 3D.

Starring:
Anna Kendrick, Rebel Wilson, Hailee Steinfeld, Brittany Snow
Three years after winning the previous competition, the Barden Bellas are now led by senior Beca Mitchell and three-time super senior Chloe Beale.
10
Pitch Perfect 3 (2017)

Starring:
Anna Kendrick, Rebel Wilson, Brittany Snow, Anna Camp
Two years after their final competition, the Bellas have graduated from Barden University, but they all hate their jobs.
11
Electric Apricot (2006)

Starring:
Jonathan Korty, Adam Gates, Adam Gates, Bryan Kehoe
Electric Apricot: Quest For Festeroo is a mockumentary film by Primus lead-man Les Claypool, featuring himself as well as others using pseudonyms.
12
Leningrad Cowboys Go America (1989)

Starring:
Matti Pellonpää, Kari Väänänen, Sakke Järvenpää, Heikki Keskinen
The Leningrad Cowboys, a band with foot-long quiff hairstyles and long Winklepicker shoes to match, are seeking success in Siberia, but nobody seems to like their music, except for the mute village idiot, Igor (Kari Väänänen).
13
The Rutles: All You Need Is Cash (1978)

Starring:
Eric Idle, John Halsey, Ricky Fataar, Neil Innes
All You Need Is Cash (also known as The Rutles) is a 1978 television film that traces (in mockumentary style) the career of a fictitious English rock group called the Rutles.
14
American Dreamz (2006)

Starring:
Hugh Grant, Dennis Quaid, Mandy Moore, Willem Dafoe
On the morning after his re-election, US President Joseph Staton (Dennis Quaid) decides to read the newspaper for the first time in four years.

Starring:
John Cusack, Tim Robbins, Mary Crosby, Clu Gulager
After losing their jobs as security guards, best friends Ivan (John Cusack) and Josh (Tim Robbins) start a music video production company called "Video Aces".
16
Garfunkel and Oates (2014 - 2014)

Starring:
Riki Lindhome, Kate Micucci, Mike Phirman, Artemis Pebdani
Garfunkel and Oates stars Riki Lindhome and Kate Micucci as both themselves and their musical comedy alter-egos, "Garfunkel and Oates," following the pair as they try to expand the reaches of their meager celebrity.
17
Carry on Abroad (1972)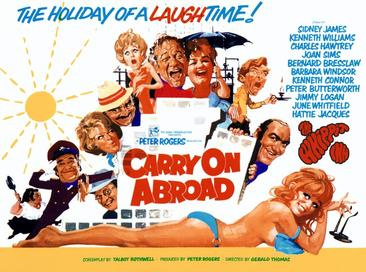 Starring:
Sidney James, Kenneth Williams, Charles Hawtrey, Joan Sims
The film opens with pub landlord and frequent holidaymaker Vic Flange (Sid James) openly flirting with the sassy saucepot widow Sadie Tompkins (Barbara Windsor) as his battleaxe wife, Cora (Joan Sims), looks on with disdain.

Starring:
Martin Freeman, Matt Berry, Joel Fry, Natasha O'Keeffe
Svengali is a 2013 British film directed by John Hardwick, written by Jonny Owen, and starring Martin Freeman, Vicky McClure, Matt Berry, Michael Socha, Michael Smiley, Vauxhall Jermaine and Natasha O'Keeffe.
19
Josie and the Pussycats (2001)

Starring:
Rachael Leigh Cook, Tara Reid, Rosario Dawson, Gabriel Mann
Wyatt Frame (Alan Cumming), an executive with the pop music record label MegaRecords, is confronted on a private jet by successful boy band DuJour over a strange backing track they have discovered on their recent single.

Starring:
Jack Black, Mike White, Joan Cusack, Adam Pascal
Rock band No Vacancy performs at a nightclub three weeks before auditioning for a Battle of the Bands competition.