Movies to Watch If You Like 200 Motels (1971)
Watch these movies if you like 200 Motels (1971).
33 items, 1233 votes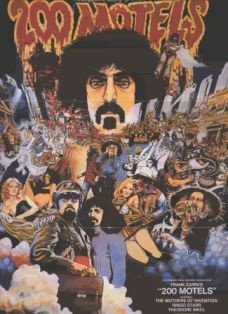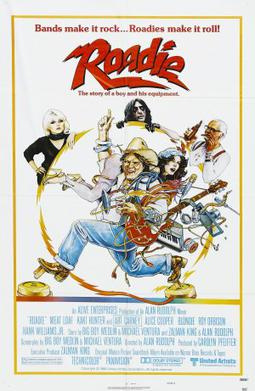 Starring:
Meat Loaf, Kaki Hunter, Art Carney, Gailard Sartain
Travis W. Redfish is a beer-drinking, bar-brawling, fun-loving distributor of Shiner beer. He also helps his father, Corpus C.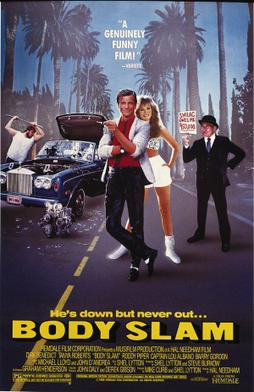 Starring:
Dirk Benedict, Tanya Roberts, Roddy Piper, Lou Albano
Genres:
Comedy, Music, Sport
M. Harry Smilac (Dirk Benedict), once a successful music promoter, is having a hard time attracting talent and booking gigs for his sole client, the rock band Kick.
3
Electric Apricot (2006)

Starring:
Jonathan Korty, Adam Gates, Adam Gates, Bryan Kehoe
Electric Apricot: Quest For Festeroo is a mockumentary film by Primus lead-man Les Claypool, featuring himself as well as others using pseudonyms.
4
The Naked Brothers Band: the Movie (2005)

Starring:
Nat Wolff, Alex Wolff, Joshua Kaye, David Levi
Genres:
Comedy, Family, Music
The Naked Brothers Band is a 2005 American children's musical comedy film written and directed by Polly Draper, which stars her sons, Nat Wolff and Alex Wolff, who portray members of a fictional rock group.

Starring:
John Cusack, Tim Robbins, Mary Crosby, Clu Gulager
After losing their jobs as security guards, best friends Ivan (John Cusack) and Josh (Tim Robbins) start a music video production company called "Video Aces".
6
The Rutles: All You Need Is Cash (1978)

Starring:
Eric Idle, John Halsey, Ricky Fataar, Neil Innes
All You Need Is Cash (also known as The Rutles) is a 1978 television film that traces (in mockumentary style) the career of a fictitious English rock group called the Rutles.
7
This Is Spinal Tap (1984)

Starring:
Rob Reiner, Michael McKean, Christopher Guest, Kimberly Stringer
Filmmaker Martin "Marty" Di Bergi is creating a documentary that follows the English rock group Spinal Tap on their 1982 United States concert tour to promote their new album Smell the Glove.

Starring:
Jade Gordon, John Taylor, Michael Des Barres, Martin Kemp
Sugar Town is a 1999 independent film co-written and co-directed by Allison Anders and Kurt Voss, concerning a tangled web of characters coping with ambition, fame, and the aftermath of fame.
9
The Chris Isaak Show (2001 - 2004)

Starring:
Chris Isaak, Kenney Dale Johnson, Rowland Salley, Jed Rees
Chris plays himself as a low-key, nebbishy rock star fumbling sincerely with mundane neighborhood & bizarre rock god situations, with the help but more often, hindrance of his band & manager/ex-girlfriend (Kristine Dattilo).
10
Ladies and Gentlemen, the Fabulous Stains (1982)

Starring:
Peter Donat, Diane Lane, Marin Kanter, Laura Dern
Genres:
Comedy, Drama, Music
Corinne Burns is a 17-year-old girl whose mother has recently died from lung cancer.

Starring:
Ben Barnes, Robert Sheehan, Krysten Ritter, Ralph Brown
The film loosely recreates the story of young Irish rocker McCormick and his younger brother, Ivan, who attempt to become rock stars but can only look on as their secondary school friends form U2 and become the biggest band in the world.

Starring:
Paul Spence, David Lawrence, Gordon Skilling, Andrew Sparacino
FUBAR is a 2002 mockumentary film, directed by Michael Dowse, based on the lives of two lifelong friends and head-bangers living out their lives, constantly drinking beer.

Starring:
Samuel L. Jackson, Bernie Mac, Sharon Leal, Adam Herschman
Genres:
Comedy, Drama, Music
Two former backup soul singers, Louis Hinds (Samuel L.

Starring:
Benoît Poelvoorde, Jean-Paul Rouve, Julie Depardieu, Marie Guillard
Bernard Frédéric (Poelvoorde) is a mediocre bank executive, married and with a son. He used to have another profession: to be French star Claude François.

Starring:
Martin Freeman, Matt Berry, Joel Fry, Natasha O'Keeffe
Svengali is a 2013 British film directed by John Hardwick, written by Jonny Owen, and starring Martin Freeman, Vicky McClure, Matt Berry, Michael Socha, Michael Smiley, Vauxhall Jermaine and Natasha O'Keeffe.

Starring:
Kevin Corrigan, Steve Parlavecchio, Lee Holmes, Matthew Hennessey
Bandwagon is a 1996 American film by writer/director John Schultz, starring Lee Holmes and Kevin Corrigan.
17
Death of a Dynasty (2003)

Starring:
Ebon Moss-Bachrach, Robert Stapleton, Capone Lee, Loon
Death of a Dynasty is an American comedy film first screened in 2003.

Starring:
Rainn Wilson, Josh Gad, Christina Applegate, Teddy Geiger
In 1986, Vesuvius, a rock band from Cleveland, Ohio, performs at a local theater.

Starring:
Malcolm McDowell, Allen Garfield, Daniel Stern, Gail Edwards
It is December 31, 1982, and the Saturn Theater is preparing for its big New Year's Eve concert under the direction of owner and master showman Max Wolfe (Allen Garfield, credited as Allen Goorwitz), who has operated the Saturn since 1968.

Starring:
Chris Rock, Allen Payne, Deezer D, Chris Elliott
Albert, an aspiring rapper and suburban kid who idolizes the gangsta rappers he sees on TV, and his friends Euripides and Otis decide that they want to start a rap group.