Movies You Should Watch If You Like Miracle (2017)
Movies like Miracle (2017).
19 items, 525 votes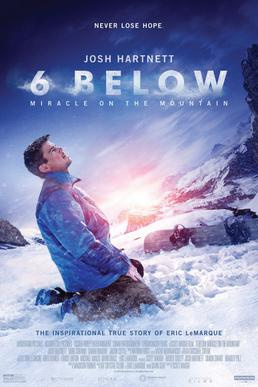 1
12:08 East of Bucharest (2006)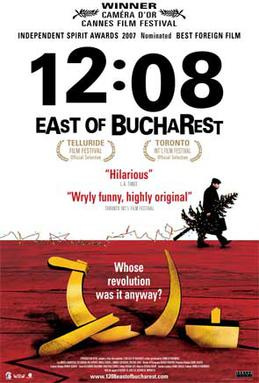 Starring:
Mircea Andreescu, Teodor Corban, Ion Sapdaru, Mirela Cioaba
Vaslui, Romania: Eastern. A few years after the fall of the Communist regime, some inhabitants of a city discuss how to celebrate the anniversary of the event.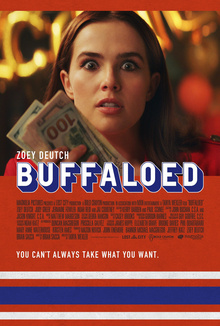 Starring:
Zoey Deutch, Jai Courtney, Judy Greer, Jermaine Fowler
Buffaloed is a 2019 American comedy-drama film directed by Tanya Wexler and written by Brian Sacca.

Starring:
Jean Dujardin, Yolande Moreau, Joseph Dahan, Jean-Benoît Ugeux
Jacques, an ambitious man pushed from the home by his old parents, decides one fine day to become rich and famous by exploiting the vein of low cost cosmetic surgery in Eastern Europe.
4
Papadopoulos & Sons (2012)

Starring:
Carl Rice, Stephen Dillane, Selina Cadell, Frank Dillane
Greek immigrant Harry Papadopoulos has got it all: a mansion house, awards and a super rich lifestyle as a successful entrepreneur reigning over a financial empire in the food industry.

Starring:
Alex Russell, Zachary Knighton, Johanna Braddy, Miles Fisher
Smart, handsome, and charming, there is no one who could say no to college senior Sam.

Starring:
Arthur Dupont, Guillaume Gouix, Jean-Paul Bonnaire, Claudine Pelletier
After having broken up with his girlfriend and left his job, Simon has come back to his small hometown in the countryside, where he meets up again with his old friend Julien.

Starring:
Timothy Spall, Kristin Scott Thomas, Patricia Clarkson, Bruno Ganz
Janet, a politician for the opposition party, has just been announced as shadow minister for health and is having a small celebratory party at her house.
8
The Milagro Beanfield War (1988)

Starring:
Rubén Blades, Richard Bradford, Sônia Braga, Julie Carmen
Genres:
Comedy, Drama, Fantasy
Nearly 500 residents of the agricultural community of Milagro in the mountains of northern New Mexico face a crisis when politicians and business interests make a backroom deal to usurp the town's water in order to pave the way for a land buy-out.

Starring:
Mikako Ichikawa, Reiko Kusamura, Ken Mitsuishi, Maho Yamada
Rent-a-Cat (レンタネコ, Rentaneko) is a Japanese comedy-drama film written and directed by Naoko Ogigami.

Starring:
Sienna Miller, Izabella Miko, Jack Huston, Billy Zane
In 1992, Jack (Danny Huston), a legendary filmmaker, returns to Hollywood after a long absence. He is looking to secure finance for his new film project.
11
Who Loves the Sun (2006)

Starring:
Lukas Haas, Molly Parker, Adam Scott, R.H. Thomson
Will Morrison (Lukas Haas) and Daniel Bloom (Adam Scott) were best friends. Daniel was Will's best man at his wedding to Maggie Claire (Molly Parker).
12
Carry on Abroad (1972)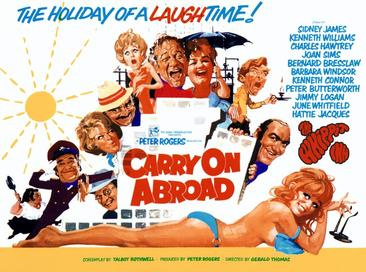 Starring:
Sidney James, Kenneth Williams, Charles Hawtrey, Joan Sims
The film opens with pub landlord and frequent holidaymaker Vic Flange (Sid James) openly flirting with the sassy saucepot widow Sadie Tompkins (Barbara Windsor) as his battleaxe wife, Cora (Joan Sims), looks on with disdain.

Starring:
Yuliya Vysotskaya, Irina Rozanova, Aleksandr Domogarov, Efim Shifrin
Galya, a young worker in a provincial factory, dreams of becoming a successful model.
14
Brittany Runs a Marathon (2019)

Starring:
Jillian Bell, Jennifer Dundas, Patch Darragh, Alice Lee
Brittany Forgler is a 28-year-old living in New York City with her roommate Gretchen, a teacher's assistant dreaming of social media fame.

Starring:
Karin Viard, Nicolas Duvauchelle, Nadia Barentin, Catherine Hosmalin
A well known radio talk show host lives as a recluse during the day, until she found her real mother.

Starring:
Riaad Moosa, Vincent Ebrahim, Joey Rasdien, Denise Newman
Set in the Muslim Indian enclave of Fordsburg, Johannesburg.
17
The Longest Week (2014)

Starring:
Jason Bateman, Olivia Wilde, Billy Crudup, Tony Roberts
Genres:
Comedy, Drama, Romance
The Longest Week is a 2014 comedy-drama film, written and directed by Peter Glanz. The film stars Jason Bateman, Olivia Wilde and Billy Crudup in the lead roles.
18
Wishin' and Hopin' (2014)

Starring:
Annabella Sciorra, Sosie Bacon, Molly Ringwald, Chevy Chase
Wishin' and Hopin' is a 2014 American coming of age comedy film starring Wyatt Ralff, Molly Ringwald, Chevy Chase and Annabella Sciorra based on the novel Wishin' and Hopin': A Christmas Story by Wally Lamb.

Starring:
Parker Posey, Eric Mabius, Annie Parisse, Matt Servitto
Pete Cozy (Eric Mabius) has found himself a house in the suburbs and a job in the pricing department of a middling supermarket chain.