Most Similar Movies to Uncle Drew (2018)
Movies like Uncle Drew (2018).
22 items, 647 votes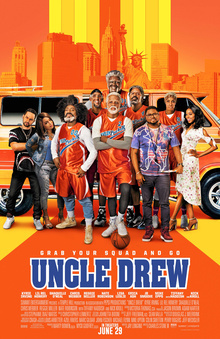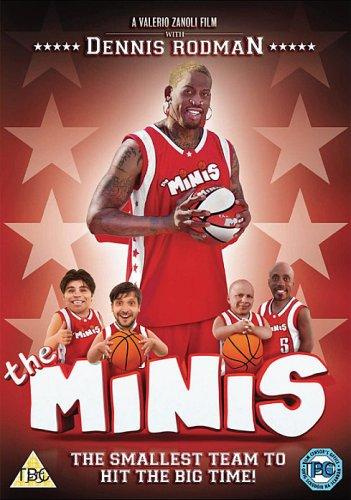 Starring:
Dennis Rodman, Gabriel Pimentel, Joe Gnoffo, Dana Michael Woods
A talented team of basketball players made up of little people enters a tournament to help a teammate's son go to college.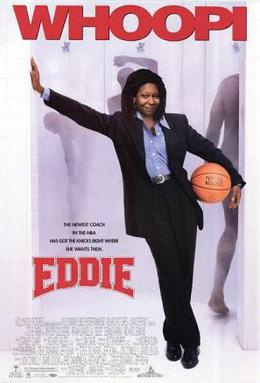 Starring:
Whoopi Goldberg, Frank Langella, Dennis Farina, Richard Jenkins
The New York Knicks are also-rans in the NBA, their roster filled with players who either lack talent or are too distracted by off-the-court issues.
3
Benchwarmers 2: Breaking Balls (2019)

Starring:
Chris Klein, Jon Lovitz, Chelsey Reist, Lochlyn Munro
After a freak accident ruins a guy's chances at playing professional baseball, he joins a competitive softball league for lawyers.

Starring:
Damon Wayans, Daniel Stern, Dan Aykroyd, Gail O'Grady
Best friends for life, physical education teacher Mike O'Hara and plumber Jimmy Flaherty are united by their love of Boston and its sports teams, especially the Boston Celtics, who are playing their last season in the old Boston Garden.

Genres:
Comedy, Family, Sport
Coach Roy McCormick (Martin Lawrence) was once college basketball's top mastermind.

Starring:
Brooke Shields, Wanda Sykes, Daryl Hannah, Camryn Manheim
Beth Humphrey is a middle aged woman living in Burning Bush Texas.
7
Major League: Back to the Minors (1998)

Starring:
Scott Bakula, Corbin Bernsen, Dennis Haysbert, Takaaki Ishibashi
Roger Dorn is now the owner of the Minnesota Twins. Aging minor league pitcher Gus Cantrell, who plays for the Fort Myers Miracle, is planning to retire.

Starring:
Gabe Kaplan, Harold Sylvester, Michael Warren, Bernard King
David Greene is a basketball fanatic living in Brooklyn, New York who alternates his time between playing in neighborhood pickup basketball games and managing a delicatessen.

Starring:
Will Ferrell, Woody Harrelson, André Benjamin, Maura Tierney
In 1976, Jackie Moon is a singer who used the profits from his one-hit wonder, "Love Me Sexy", to buy a basketball team in the American Basketball Association (ABA), the Flint Tropics, becoming the owner, head coach, starting power forward, and pre-game announcer.

Starring:
David Koechner, Robert Ri'chard, Carl Weathers, Melora Hardin
Coach Lambeau Fields (David Koechner) is pathetic. He has the distinction of being the worst coach in the history of sports anyone can recall.
11
The Bingo Long Traveling All-stars & Motor Kings (1976)

Starring:
Billy Dee Williams, James Earl Jones, Richard Pryor, Rico Dawson
Tired of being treated like a slave by team owner Sallison Potter, charismatic star pitcher Bingo Long steals a bunch of Negro league players away from their teams, including catcher/slugger Leon Carter and Charlie Snow, a player forever scheming to break into the segregated Major League Baseball of the 1930s by masquerading as first a Cuban ("Carlos Nevada"), then a Native American ("Chief Takahoma").
12
Necessary Roughness (1991)

Starring:
Scott Bakula, Hector Elizondo, Robert Loggia, Harley Jane Kozak
The Texas State University Fightin' Armadillos were once one of the most powerful teams in college football.

Starring:
Andrew Wilson, Amy Stewart, Clint Howard, Fred Willard
A local Utah LDS Church's holds the record as having the worst basketball team in the church ball league.
14
The Winning Season (2009)

Starring:
Sam Rockwell, Emma Roberts, Rob Corddry, Emily Rios
Bill Greaves, a divorced deadbeat dad, is estranged from his teenage daughter Molly.

Starring:
Cathy Lee Crosby, Michael Biehn, Keenan Wynn, Channing Clarkson
Randy Rowlings, an Olympic gold medalist, is hired by a high school as a male basketball team coach. She meets with a negative attitude of teenagers.
16
White Men Can't Jump (1992)

Starring:
Wesley Snipes, Woody Harrelson, Rosie Perez, Tyra Ferrell
Genres:
Comedy, Drama, Sport
Billy Hoyle is a former college basketball player who makes his living by hustling streetballers who assume he cannot play well because he is white.
17
Mike Bassett: England Manager (2001)

Starring:
Ricky Tomlinson, Amanda Redman, Bradley Walsh, Philip Jackson
England manager Phil Cope suffers a heart attack during qualification for the World Cup, which started out well but has gone badly wrong of late.
18
Ready to Rumble (2000)

Starring:
David Arquette, Oliver Platt, Scott Caan, Bill Goldberg
Dimwitted sewage workers Gordie Boggs and Sean Dawkins watch their favorite wrestler, WCW World Heavyweight Champion Jimmy King cheated out of the title by Diamond Dallas Page, an evil WCW promoter named Titus Sinclair, and DDP's partners.
19
Carry on Abroad (1972)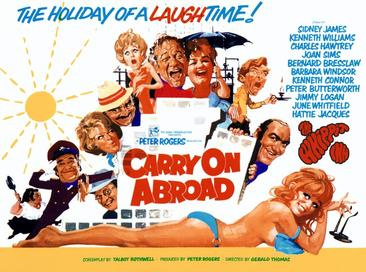 Starring:
Sidney James, Kenneth Williams, Charles Hawtrey, Joan Sims
The film opens with pub landlord and frequent holidaymaker Vic Flange (Sid James) openly flirting with the sassy saucepot widow Sadie Tompkins (Barbara Windsor) as his battleaxe wife, Cora (Joan Sims), looks on with disdain.
20
The Fish That Saved Pittsburgh (1979)

Starring:
Julius Erving, Jonathan Winters, Meadowlark Lemon, Jack Kehoe
The Fish That Saved Pittsburgh tells the story of a struggling professional basketball team, the Pittsburgh Pythons, whose continuous losing streak and lack of talent has made them the laughing stock of Pittsburgh.