Movies You Should Watch If You Like the Man Called Noon (1973)
12 items, 327 votes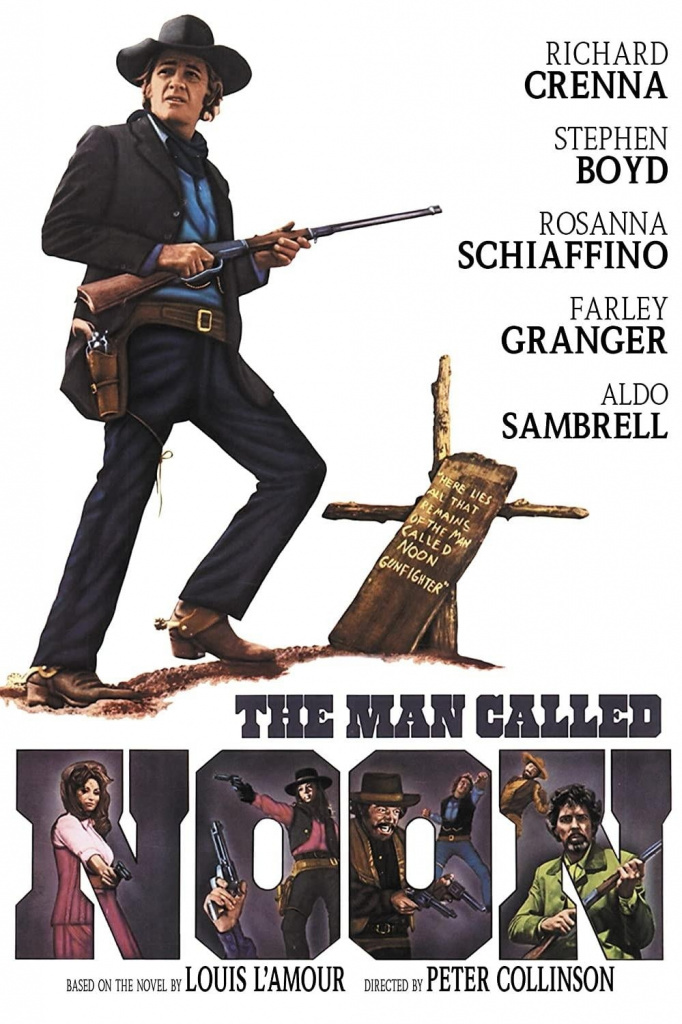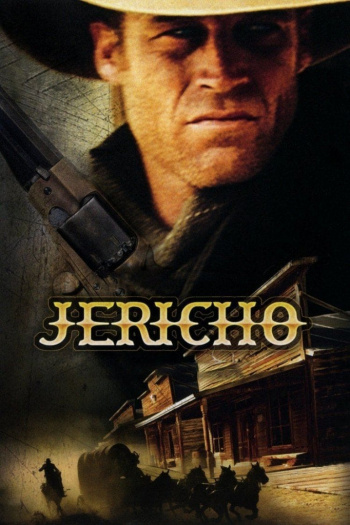 1
Jericho (2000)
Jericho is a 2000 American western film starring Mark Valley and directed by Merlin Miller.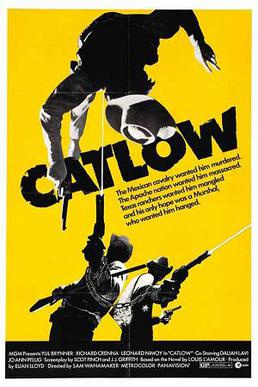 2
Catlow (1971)
Starring:

Yul Brynner, Richard Crenna, Leonard Nimoy, Daliah Lavi

Jed Catlow and Ben Cowan served together in the Civil War and became friends, but now Catlow is a thief and Cowan a marshal tracking him down.

3
Heathens and Thieves (2012)
Genres:

Mystery, Thriller, Western

.

4
Barquero (1970)
Starring:

Lee Van Cleef, Warren Oates, Forrest Tucker, Kerwin Mathews

After stealing a shipment of silver and weapons, the brutal and unstable Remy and his band of mercenaries must cross a river in order to flee into Mexico.

5
Breakheart Pass (1975)
Starring:

Charles Bronson, Ben Johnson, Richard Crenna, Jill Ireland

In the 1870s, residents of the garrison at the Fort Humboldt frontier outpost of the United States Army are reported to be suffering from a diphtheria epidemic.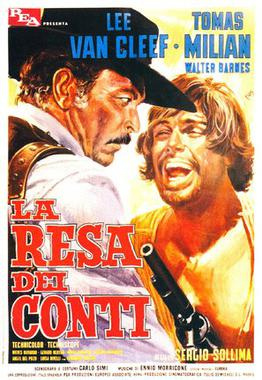 6
The Gundown (2011)
Starring:

Andrew W. Walker, Peter Coyote, Sheree J. Wilson, William Shockley

In 1889, a reclusive gun-for-hire, Cole Brandt, travels the barren Arizona desert bringing wanted fugitives to justice, dead or alive.

7
Have a Good Funeral, My Friend... Sartana Will Pay (1970)
After witnessing the massacre of Joe Benson and his band of prospectors (and wiping out the killers), Sartana is ready to do some investigating as to why.

8
A Reason to Live, a Reason to Die (1972)
Starring:

James Coburn, Telly Savalas, Bud Spencer, Georges Géret

This is a story derivative of The Dirty Dozen, but set during the American Civil War.

9
Blindman (1971)
Starring:

Tony Anthony, Ringo Starr, Lloyd Battista, Magda Konopka

A blind but deadly gunman is hired to escort fifty mail order brides to their miner husbands.

10
A Man Called Sledge (1970)
Luther Sledge (Garner), a wanted outlaw, is visiting his prostitute girlfriend, Ria (Antonelli), when one of his gang is shot over a poker game.

11
Red Headed Stranger (1986)
A preacher (Nelson) from the East arrives in Montana to spread the gospel.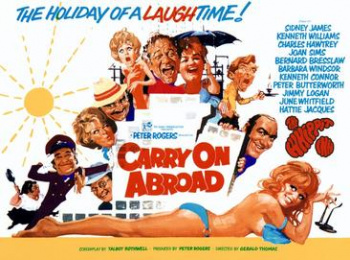 12
Carry on Abroad (1972)
Starring:

Sidney James, Kenneth Williams, Charles Hawtrey, Joan Sims

The film opens with pub landlord and frequent holidaymaker Vic Flange (Sid James) openly flirting with the sassy saucepot widow Sadie Tompkins (Barbara Windsor) as his battleaxe wife, Cora (Joan Sims), looks on with disdain.