Movies Similar to Adiós, Sabata (1970)
Watch these movies if you like Adiós, Sabata (1970).
7 items, 164 votes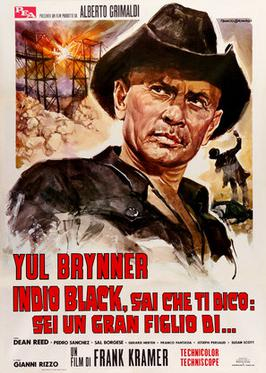 1
Light the Fuse... Sartana Is Coming (1970)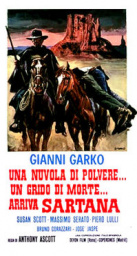 Starring:

Gianni Garko, Nieves Navarro, Massimo Serato, Piero Lulli

After killing a corrupt sheriff and his deputies in the town of Sandy Creek, Sartana voluntarily surrenders himself to Everglades Penitentiary under the guise of a convict with the purpose of meeting a man called Granville who is imprisoned there.
2
Two Mules for Sister Sara (1970)
Starring:

Clint Eastwood, Shirley MacLaine, Manolo Fábregas, Alberto Morin

Genres:

Adventure, Romance, War

Just after the American Civil War, a former soldier, Hogan, rides up on a naked woman about to be raped by bandits.
3
A Man Called Sledge (1970)

Luther Sledge (Garner), a wanted outlaw, is visiting his prostitute girlfriend, Ria (Antonelli), when one of his gang is shot over a poker game.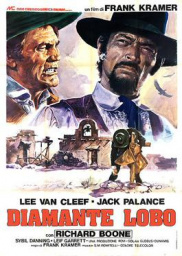 Starring:

Lee Van Cleef, Jack Palance, Richard Boone, Sybil Danning

God's Gun (also known as Diamante Lobo) is a 1976 Italian–Israeli Spaghetti Western filmed in Israel directed by Gianfranco Parolini (credited as Frank Kramer) and starring Lee Van Cleef, Jack Palance, Leif Garrett and Sybil Danning.
5
Have a Good Funeral, My Friend... Sartana Will Pay (1970)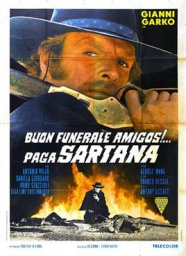 After witnessing the massacre of Joe Benson and his band of prospectors (and wiping out the killers), Sartana is ready to do some investigating as to why.
6
Return of Sabata (1971)

Starring:

Lee Van Cleef, Reiner Schöne, Giampiero Albertini, Ignazio Spalla

Sabata, a former Confederate army officer and steely eyed, quick-drawing, impossibly accurate gunman with a trick gun, is working for a travelling circus as a stunt marksman.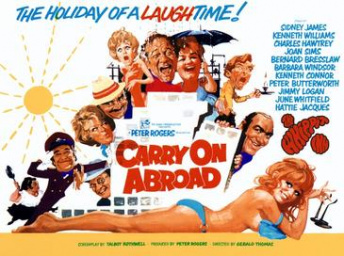 Starring:

Sidney James, Kenneth Williams, Charles Hawtrey, Joan Sims

The film opens with pub landlord and frequent holidaymaker Vic Flange (Sid James) openly flirting with the sassy saucepot widow Sadie Tompkins (Barbara Windsor) as his battleaxe wife, Cora (Joan Sims), looks on with disdain.