Movies to Watch If You Like Big Jake (1971)
Movies similar to Big Jake (1971).
14 items, 374 votes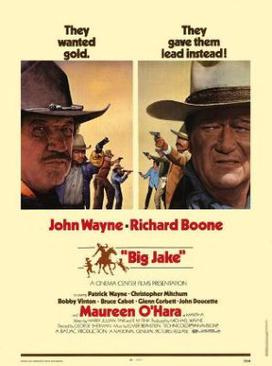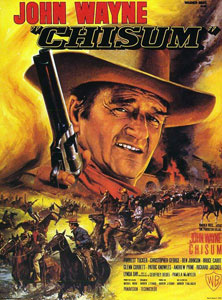 Starring:
John Wayne, Forrest Tucker, Christopher George, Ben Johnson
Genres:
Biography, Western
John Chisum, a virtuous, patriarchal land baron, locks horns with greedy Lawrence Murphy, who will stop at nothing to get control of the trade and even the law in Lincoln County, New Mexico Territory.
2
The Outlaw Josey Wales (1976)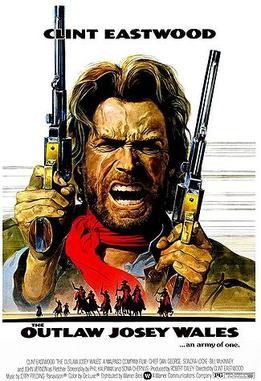 Starring:
Clint Eastwood, Sondra Locke, Chief Dan George, Bill McKinney
The Outlaw Josey Wales is a 1976 American revisionist Western DeLuxe Color and Panavision film set during and after the American Civil War.
3
The Last Hard Men (1976)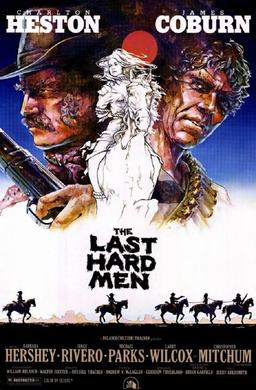 Starring:
Charlton Heston, James Coburn, Barbara Hershey, Jorge Rivero
In 1909 Arizona, Captain Sam Burgade has retired from his law enforcement career with the Arizona Rangers.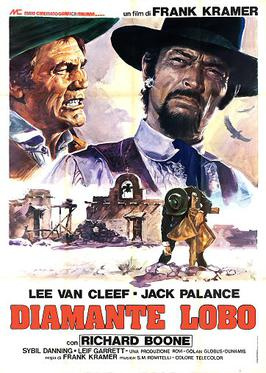 Starring:
Lee Van Cleef, Jack Palance, Richard Boone, Sybil Danning
God's Gun (also known as Diamante Lobo) is a 1976 Italian–Israeli Spaghetti Western filmed in Israel directed by Gianfranco Parolini (credited as Frank Kramer) and starring Lee Van Cleef, Jack Palance, Leif Garrett and Sybil Danning.
5
Valdez Is Coming (1971)

Starring:
Burt Lancaster, Susan Clark, Frank Silvera, Jon Cypher
Aging town constable Bob Valdez (Burt Lancaster) is tricked into killing an innocent man by powerful rancher Frank Tanner (Jon Cypher), whose hired gun R. L.

Starring:
Clint Eastwood, Robert Duvall, John Saxon, Don Stroud
In the New Mexican town of Sinola in the early 1900s, Joe Kidd (Clint Eastwood), a disaffected former bounty hunter, is in jail for hunting on Indian land and disturbing the peace.
7
Cahill U.S. Marshal (1973)

Starring:
John Wayne, George Kennedy, Gary Grimes, Neville Brand
While J. D. Cahill (John Wayne), a widower and U. S.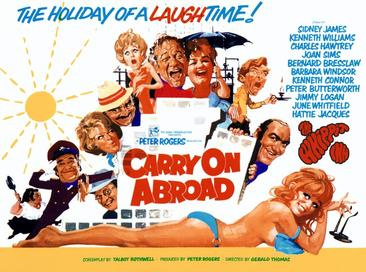 Starring:
Sidney James, Kenneth Williams, Charles Hawtrey, Joan Sims
The film opens with pub landlord and frequent holidaymaker Vic Flange (Sid James) openly flirting with the sassy saucepot widow Sadie Tompkins (Barbara Windsor) as his battleaxe wife, Cora (Joan Sims), looks on with disdain.
9
Cry Blood, Apache (1970)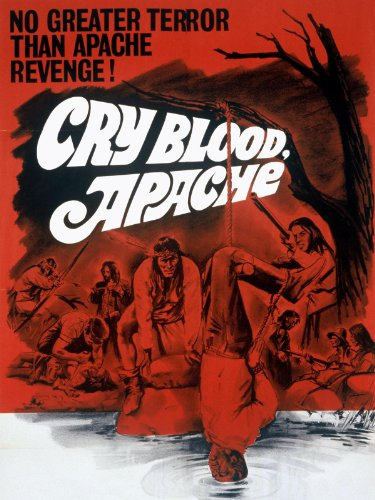 Starring:
Jody McCrea, Marie Gahva, Dan Kemp, Robert Tessier
Cry Blood, Apache is a 1970 western film directed by Jack Starrett and assistant director Robert Tessier.
10
Gunsmoke: the Last Apache (1990)

Starring:
James Arness, Richard Kiley, Amy Stoch, Geoffrey Lewis
James Arness rides again as Matt Dillon, the U. S. Marshal he made popular in the 1955-75 television series.

Starring:
Willie Nelson, Gary Busey, Isela Vega, Gilbert Roland
Young Karl Westover, a pre-Civil War Texas farm boy, accidentally kills his brother-in-law and must flee to Mexico.

Starring:
John Wayne, Roscoe Lee Browne, Bruce Dern, Colleen Dewhurst
Genres:
Adventure, Drama, Western
When his ranch hands abandon him to join a gold rush, aging rancher William 'Wil' Andersen (John Wayne) is forced to find replacement drovers for his upcoming 400-mile (640 km) long cattle drive.

Genres:
Adventure, Romance, War
During the final days of the American Civil War, the Union army payroll train is hijacked by Confederates led by Capt. Pierre Cordona and Sgt. Tuscarora Phillips.
14
Take a Hard Ride (1975)

Starring:
Jim Brown, Lee Van Cleef, Fred Williamson, Catherine Spaak
Pike (Jim Brown), the right-hand man of cattle rancher Bob Morgan (Dana Andrews), is entrusted with a mission to deliver $86,000 across the border to the Morgan Ranch in Sonora, Mexico after his boss dies.