Most Similar Movies to A Man Called Sledge (1970)
Movies similar to A Man Called Sledge (1970).
15 items, 390 votes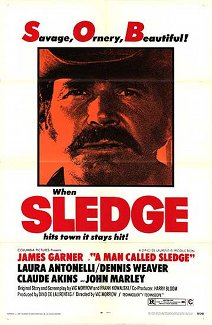 Hard Ground is a 2003 western TV movie directed by Frank Q. Dobbs and starring Burt Reynolds and Bruce Dern. It is the last film directed by Dobbs.
2
Take a Hard Ride (1975)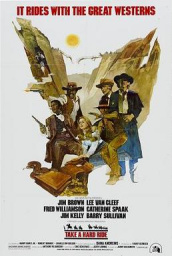 Starring:

Jim Brown, Lee Van Cleef, Fred Williamson, Catherine Spaak

Pike (Jim Brown), the right-hand man of cattle rancher Bob Morgan (Dana Andrews), is entrusted with a mission to deliver $86,000 across the border to the Morgan Ranch in Sonora, Mexico after his boss dies.
3
Brothers in Arms (2005)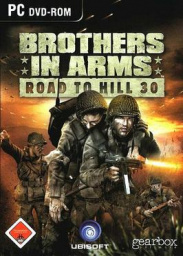 Starring:

David Carradine, Gabriel Casseus, Raymond Cruz, Jared Day

Brothers in Arms may refer to:.
4
Ambush at Dark Canyon (2012)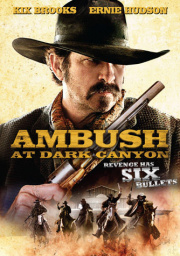 Starring:

Andrew W. Walker, Ernie Hudson, Abraham Benrubi, Courtney Gains

U. S. Marshall Duke Donovan is imprisoned, accused of being an accomplice in a bank robbery.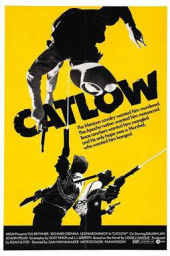 Starring:

Yul Brynner, Richard Crenna, Leonard Nimoy, Daliah Lavi

Jed Catlow and Ben Cowan served together in the Civil War and became friends, but now Catlow is a thief and Cowan a marshal tracking him down.

Starring:

Lee Van Cleef, Alberto Dentice, Jess Hahn, Horst Frank

Philip Wermeer has escaped from prison where he serves a sentence for the murder of Ebenezer Saxon, the patriarch of Saxon city, who in his turn is believed to be behind the murder of Wermeer's father.

Starring:

Tony Anthony, Ringo Starr, Lloyd Battista, Magda Konopka

A blind but deadly gunman is hired to escort fifty mail order brides to their miner husbands.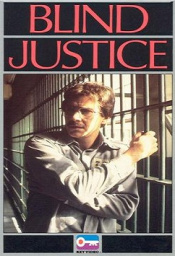 Starring:

Armand Assante, Elisabeth Shue, Robert Davi, Adam Baldwin

Canaan, a mysterious gunfighter left nearly blind from Civil War combat, roams through Mexico with a baby he has sworn to protect.

Starring:

William Holden, Ryan O'Neal, Karl Malden, Lynn Carlin

An aging cowboy, Ross Bodine, and a younger one, Frank Post, work on cattleman Walt Buckman's ranch in Montana.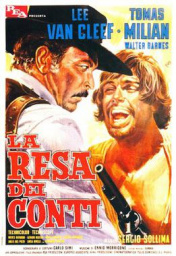 Starring:

Andrew W. Walker, Peter Coyote, Sheree J. Wilson, William Shockley

In 1889, a reclusive gun-for-hire, Cole Brandt, travels the barren Arizona desert bringing wanted fugitives to justice, dead or alive.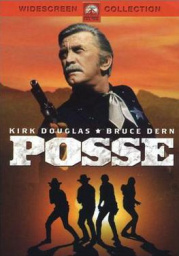 Starring:

Kirk Douglas, Bruce Dern, Bo Hopkins, James Stacy

Howard Nightingale (Kirk Douglas), a U. S. marshal, leads an elite uniformed posse to track down and capture the infamous train robber Jack Strawhorn (Bruce Dern).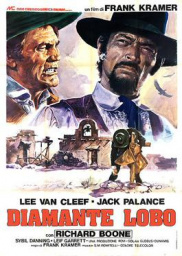 Starring:

Lee Van Cleef, Jack Palance, Richard Boone, Sybil Danning

God's Gun (also known as Diamante Lobo) is a 1976 Italian–Israeli Spaghetti Western filmed in Israel directed by Gianfranco Parolini (credited as Frank Kramer) and starring Lee Van Cleef, Jack Palance, Leif Garrett and Sybil Danning.

Starring:

Clint Eastwood, Robert Duvall, John Saxon, Don Stroud

In the New Mexican town of Sinola in the early 1900s, Joe Kidd (Clint Eastwood), a disaffected former bounty hunter, is in jail for hunting on Indian land and disturbing the peace.
14
Deaf Smith & Johnny Ears (1973)

Starring:

Franco Nero, Anthony Quinn, Pamela Tiffin, Ira von Fürstenberg

The Republic of Texas has just gained its independence from Mexico.
15
Carry on Abroad (1972)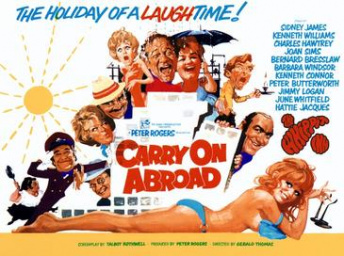 Starring:

Sidney James, Kenneth Williams, Charles Hawtrey, Joan Sims

The film opens with pub landlord and frequent holidaymaker Vic Flange (Sid James) openly flirting with the sassy saucepot widow Sadie Tompkins (Barbara Windsor) as his battleaxe wife, Cora (Joan Sims), looks on with disdain.