Most Similar Movies to the Grand Duel (1972)
Watch these movies if you like The Grand Duel (1972).
13 items, 366 votes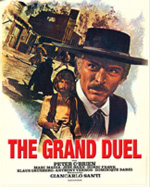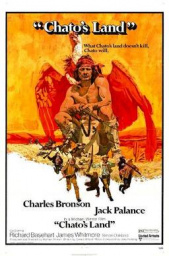 Starring:

Charles Bronson, Jack Palance, James Whitmore, Simon Oakland

The film opens as the half-Apache Chato orders a drink at a bar. The bartender ignores him and serves the local sheriff who has arrived after Chato.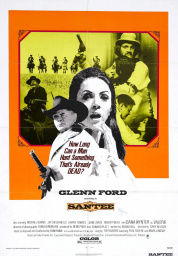 Starring:

Glenn Ford, Michael Burns, Dana Wynter, Jay Silverheels

Jody Deakes joins up with his father after many years, just to discover that his dad is part of an outlaw gang on the run from a relentless bounty hunter named Santee.
Hard Ground is a 2003 western TV movie directed by Frank Q. Dobbs and starring Burt Reynolds and Bruce Dern. It is the last film directed by Dobbs.
4
Take a Hard Ride (1975)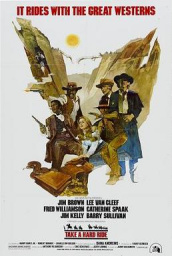 Starring:

Jim Brown, Lee Van Cleef, Fred Williamson, Catherine Spaak

Pike (Jim Brown), the right-hand man of cattle rancher Bob Morgan (Dana Andrews), is entrusted with a mission to deliver $86,000 across the border to the Morgan Ranch in Sonora, Mexico after his boss dies.
5
Brothers in Arms (2005)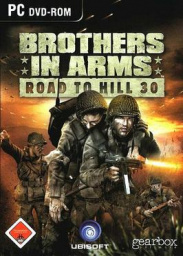 Starring:

David Carradine, Gabriel Casseus, Raymond Cruz, Jared Day

Brothers in Arms may refer to:.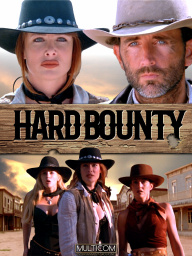 Starring:

Matt McCoy, Kelly LeBrock, John Terlesky, Kimberly Kelley

Hard Bounty is a 1995 American Western film.

Starring:

Clint Eastwood, Robert Duvall, John Saxon, Don Stroud

In the New Mexican town of Sinola in the early 1900s, Joe Kidd (Clint Eastwood), a disaffected former bounty hunter, is in jail for hunting on Indian land and disturbing the peace.
8
A Man Called Sledge (1970)

Luther Sledge (Garner), a wanted outlaw, is visiting his prostitute girlfriend, Ria (Antonelli), when one of his gang is shot over a poker game.

Starring:

John Cusack, John Goodman, L.Q. Jones, Miranda Otto

Myrl Redding (John Cusack) is an honest hard-working horse trader who cherishes the law and his rights.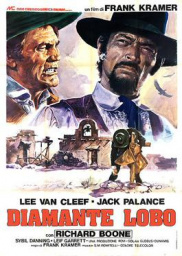 Starring:

Lee Van Cleef, Jack Palance, Richard Boone, Sybil Danning

God's Gun (also known as Diamante Lobo) is a 1976 Italian–Israeli Spaghetti Western filmed in Israel directed by Gianfranco Parolini (credited as Frank Kramer) and starring Lee Van Cleef, Jack Palance, Leif Garrett and Sybil Danning.

Starring:

Christian Slater, Jill Hennessy, Donald Sutherland, Ben Cotton

Cincinnati John Mason, who says he has never been to Cincinnati, visits his father in Promise, Wyoming in 1883.
12
Carry on Abroad (1972)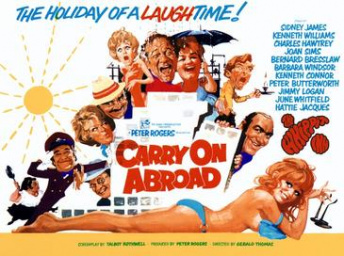 Starring:

Sidney James, Kenneth Williams, Charles Hawtrey, Joan Sims

The film opens with pub landlord and frequent holidaymaker Vic Flange (Sid James) openly flirting with the sassy saucepot widow Sadie Tompkins (Barbara Windsor) as his battleaxe wife, Cora (Joan Sims), looks on with disdain.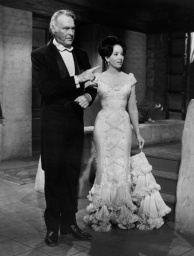 Starring:

Lee Van Cleef, Warren Oates, Forrest Tucker, Kerwin Mathews

After stealing a shipment of silver and weapons, the brutal and unstable Remy and his band of mercenaries must cross a river in order to flee into Mexico.