Movies Most Similar to Wild Rovers (1971)
Watch these movies if you like Wild Rovers (1971).
12 items, 297 votes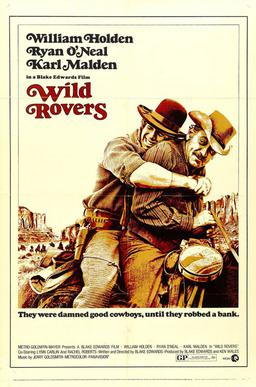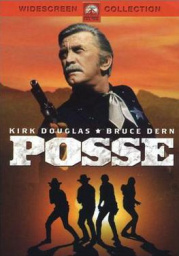 Starring:

Kirk Douglas, Bruce Dern, Bo Hopkins, James Stacy

Howard Nightingale (Kirk Douglas), a U. S. marshal, leads an elite uniformed posse to track down and capture the infamous train robber Jack Strawhorn (Bruce Dern).
2
Brothers in Arms (2005)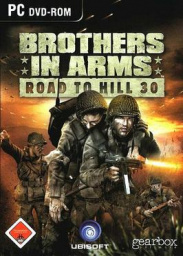 Starring:

David Carradine, Gabriel Casseus, Raymond Cruz, Jared Day

Brothers in Arms may refer to:.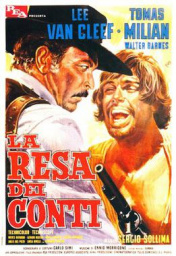 Starring:

Andrew W. Walker, Peter Coyote, Sheree J. Wilson, William Shockley

In 1889, a reclusive gun-for-hire, Cole Brandt, travels the barren Arizona desert bringing wanted fugitives to justice, dead or alive.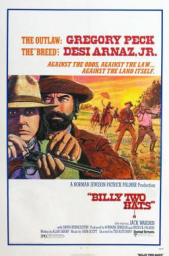 Starring:

Gregory Peck, Desi Arnaz Jr., Jack Warden, David Huddleston

Following a bank robbery in the American west, the partner of Scottish outlaw Arch Deans is killed and his young Indian half breed friend Billy Two Hats is captured.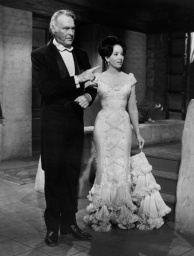 Starring:

Lee Van Cleef, Warren Oates, Forrest Tucker, Kerwin Mathews

After stealing a shipment of silver and weapons, the brutal and unstable Remy and his band of mercenaries must cross a river in order to flee into Mexico.

Starring:

Tony Anthony, Ringo Starr, Lloyd Battista, Magda Konopka

A blind but deadly gunman is hired to escort fifty mail order brides to their miner husbands.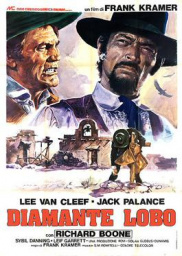 Starring:

Lee Van Cleef, Jack Palance, Richard Boone, Sybil Danning

God's Gun (also known as Diamante Lobo) is a 1976 Italian–Israeli Spaghetti Western filmed in Israel directed by Gianfranco Parolini (credited as Frank Kramer) and starring Lee Van Cleef, Jack Palance, Leif Garrett and Sybil Danning.
8
A Man Called Sledge (1970)

Luther Sledge (Garner), a wanted outlaw, is visiting his prostitute girlfriend, Ria (Antonelli), when one of his gang is shot over a poker game.

Starring:

Lee Van Cleef, Alberto Dentice, Jess Hahn, Horst Frank

Philip Wermeer has escaped from prison where he serves a sentence for the murder of Ebenezer Saxon, the patriarch of Saxon city, who in his turn is believed to be behind the murder of Wermeer's father.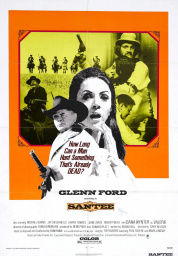 Starring:

Glenn Ford, Michael Burns, Dana Wynter, Jay Silverheels

Jody Deakes joins up with his father after many years, just to discover that his dad is part of an outlaw gang on the run from a relentless bounty hunter named Santee.
Hard Ground is a 2003 western TV movie directed by Frank Q. Dobbs and starring Burt Reynolds and Bruce Dern. It is the last film directed by Dobbs.
12
The Last Outlaw (1993)

When the war ends, the cavalry unit commanded by Graff makes the decision to stay together, and turn outlaw.