More Movies Like Deaf Smith & Johnny Ears (1973)
Movies to watch if you like Deaf Smith & Johnny Ears (1973).
12 items, 289 votes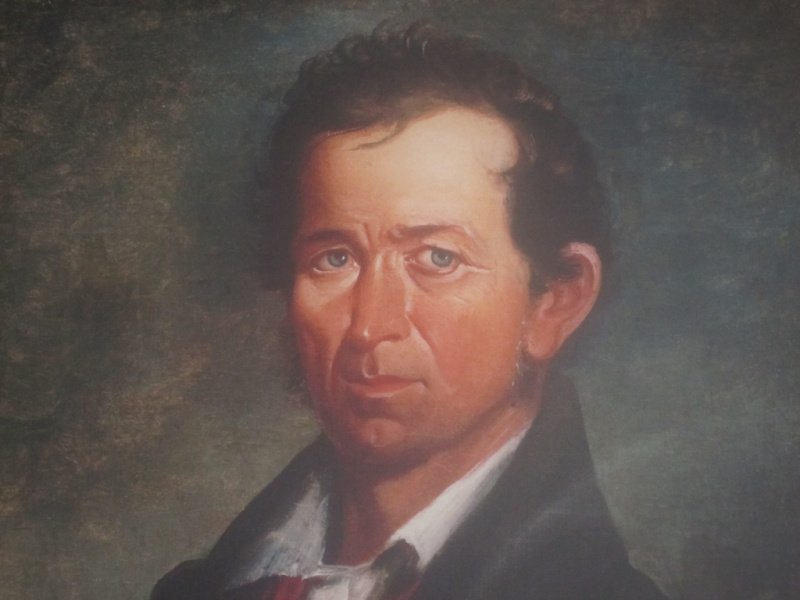 Starring:
Andrew W. Walker, Peter Coyote, Sheree J. Wilson, William Shockley
In 1889, a reclusive gun-for-hire, Cole Brandt, travels the barren Arizona desert bringing wanted fugitives to justice, dead or alive.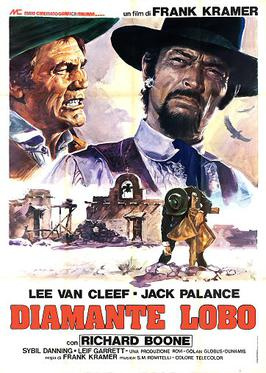 Starring:
Lee Van Cleef, Jack Palance, Richard Boone, Sybil Danning
God's Gun (also known as Diamante Lobo) is a 1976 Italian–Israeli Spaghetti Western filmed in Israel directed by Gianfranco Parolini (credited as Frank Kramer) and starring Lee Van Cleef, Jack Palance, Leif Garrett and Sybil Danning.
3
Have a Good Funeral, My Friend... Sartana Will Pay (1970)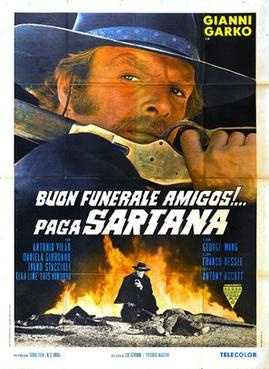 After witnessing the massacre of Joe Benson and his band of prospectors (and wiping out the killers), Sartana is ready to do some investigating as to why.
4
Take a Hard Ride (1975)

Starring:
Jim Brown, Lee Van Cleef, Fred Williamson, Catherine Spaak
Pike (Jim Brown), the right-hand man of cattle rancher Bob Morgan (Dana Andrews), is entrusted with a mission to deliver $86,000 across the border to the Morgan Ranch in Sonora, Mexico after his boss dies.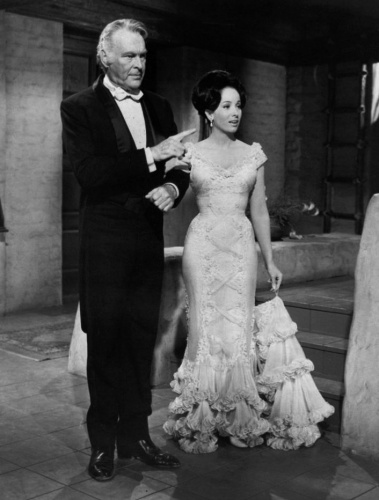 Starring:
Lee Van Cleef, Warren Oates, Forrest Tucker, Kerwin Mathews
After stealing a shipment of silver and weapons, the brutal and unstable Remy and his band of mercenaries must cross a river in order to flee into Mexico.

Starring:
Tony Anthony, Ringo Starr, Lloyd Battista, Magda Konopka
A blind but deadly gunman is hired to escort fifty mail order brides to their miner husbands.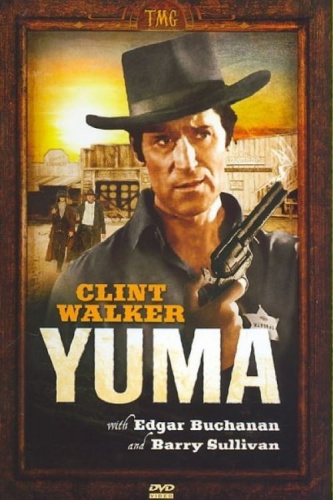 Dave Harmon (Clint Walker), a former lieutenant in the U. S. Army is sent to Yuma as the new United States Marshal.
8
A Man Called Sledge (1970)

Luther Sledge (Garner), a wanted outlaw, is visiting his prostitute girlfriend, Ria (Antonelli), when one of his gang is shot over a poker game.

Starring:
Clint Eastwood, Robert Duvall, John Saxon, Don Stroud
In the New Mexican town of Sinola in the early 1900s, Joe Kidd (Clint Eastwood), a disaffected former bounty hunter, is in jail for hunting on Indian land and disturbing the peace.
10
Gunsmoke: the Last Apache (1990)

Starring:
James Arness, Richard Kiley, Amy Stoch, Geoffrey Lewis
James Arness rides again as Matt Dillon, the U. S. Marshal he made popular in the 1955-75 television series.

Starring:
Michael Dudikoff, Randy Travis, Valerie Wildman, Andrew Stevens
The Shooter is a 1997 Western film directed by Fred Olen Ray (credited as Ed Raymond) and starring Michael Dudikoff.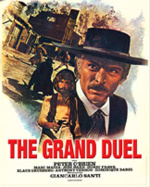 Starring:
Lee Van Cleef, Alberto Dentice, Jess Hahn, Horst Frank
Philip Wermeer has escaped from prison where he serves a sentence for the murder of Ebenezer Saxon, the patriarch of Saxon city, who in his turn is believed to be behind the murder of Wermeer's father.