Most Similar Movies to the Culpepper Cattle Co. (1972)
Movies to watch if you like The Culpepper Cattle Co. (1972).
13 items, 336 votes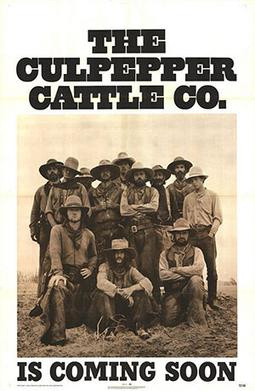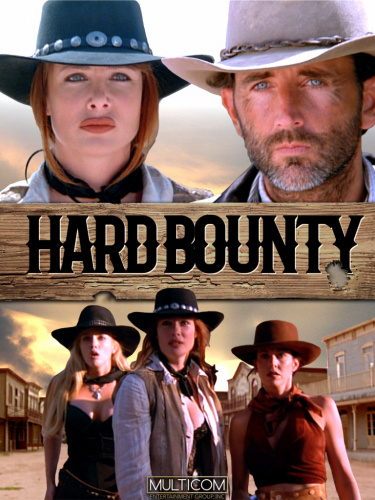 Starring:
Matt McCoy, Kelly LeBrock, John Terlesky, Kimberly Kelley
Hard Bounty is a 1995 American Western film.
2
Ambush at Dark Canyon (2012)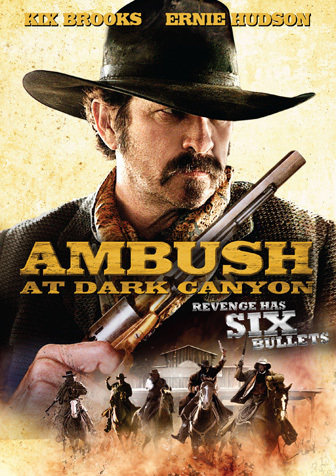 Starring:
Andrew W. Walker, Ernie Hudson, Abraham Benrubi, Courtney Gains
U. S. Marshall Duke Donovan is imprisoned, accused of being an accomplice in a bank robbery.

Starring:
Lee Marvin, Gary Grimes, Ron Howard, Charles Martin Smith
Harry Spikes (Lee Marvin) is an aging bank robber of the fading Old West.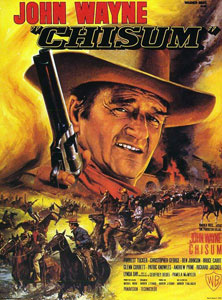 Starring:
John Wayne, Forrest Tucker, Christopher George, Ben Johnson
Genres:
Biography, Western
John Chisum, a virtuous, patriarchal land baron, locks horns with greedy Lawrence Murphy, who will stop at nothing to get control of the trade and even the law in Lincoln County, New Mexico Territory.
5
Take a Hard Ride (1975)

Starring:
Jim Brown, Lee Van Cleef, Fred Williamson, Catherine Spaak
Pike (Jim Brown), the right-hand man of cattle rancher Bob Morgan (Dana Andrews), is entrusted with a mission to deliver $86,000 across the border to the Morgan Ranch in Sonora, Mexico after his boss dies.
6
The Ranger, the Cook and a Hole in the Sky (1995)

Starring:
Sam Elliott, Jerry O'Connell, Ricky Jay, Molly Parker
A young ranger in the Montana wilderness discovers the great forces of nature while learning the importance of honor, trust and integrity.

Starring:
Willie Nelson, Gary Busey, Isela Vega, Gilbert Roland
Young Karl Westover, a pre-Civil War Texas farm boy, accidentally kills his brother-in-law and must flee to Mexico.
8
The Outlaw Josey Wales (1976)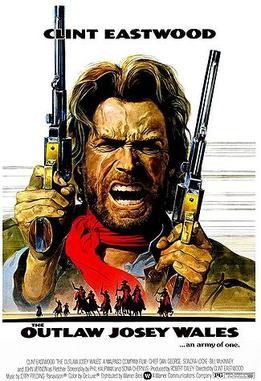 Starring:
Clint Eastwood, Sondra Locke, Chief Dan George, Bill McKinney
The Outlaw Josey Wales is a 1976 American revisionist Western DeLuxe Color and Panavision film set during and after the American Civil War.

Starring:
Stacy Keach, Faye Dunaway, Harris Yulin, Michael Witney
Doc Holliday (Stacy Keach) and Kate Elder (Faye Dunaway) spend time at the Continental Hotel in Tombstone, Arizona, hoping to find his old friend Wyatt Earp (Harris Yulin), deputy marshal of Cochise County, who is striving to become the town's new sheriff in the election campaign.

Starring:
Clint Eastwood, Robert Duvall, John Saxon, Don Stroud
In the New Mexican town of Sinola in the early 1900s, Joe Kidd (Clint Eastwood), a disaffected former bounty hunter, is in jail for hunting on Indian land and disturbing the peace.

Starring:
Luke Hemsworth, Kris Kristofferson, Trace Adkins, Bruce Dern
Luke Hemsworth is Wild Bill Hickok, legendary lawman and gunslinger, who is assigned with taming the wildest cow-town in the west.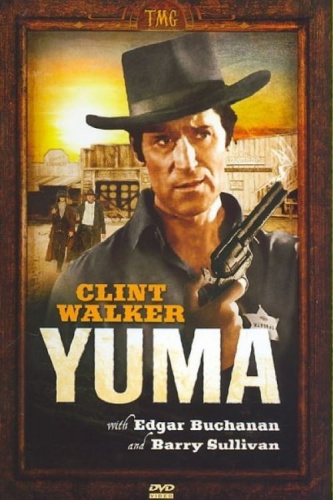 Dave Harmon (Clint Walker), a former lieutenant in the U. S. Army is sent to Yuma as the new United States Marshal.

Starring:
Andrew W. Walker, Peter Coyote, Sheree J. Wilson, William Shockley
In 1889, a reclusive gun-for-hire, Cole Brandt, travels the barren Arizona desert bringing wanted fugitives to justice, dead or alive.