More Movies Like Return of Sabata (1971)
Movies similar to Return of Sabata (1971).
9 items, 207 votes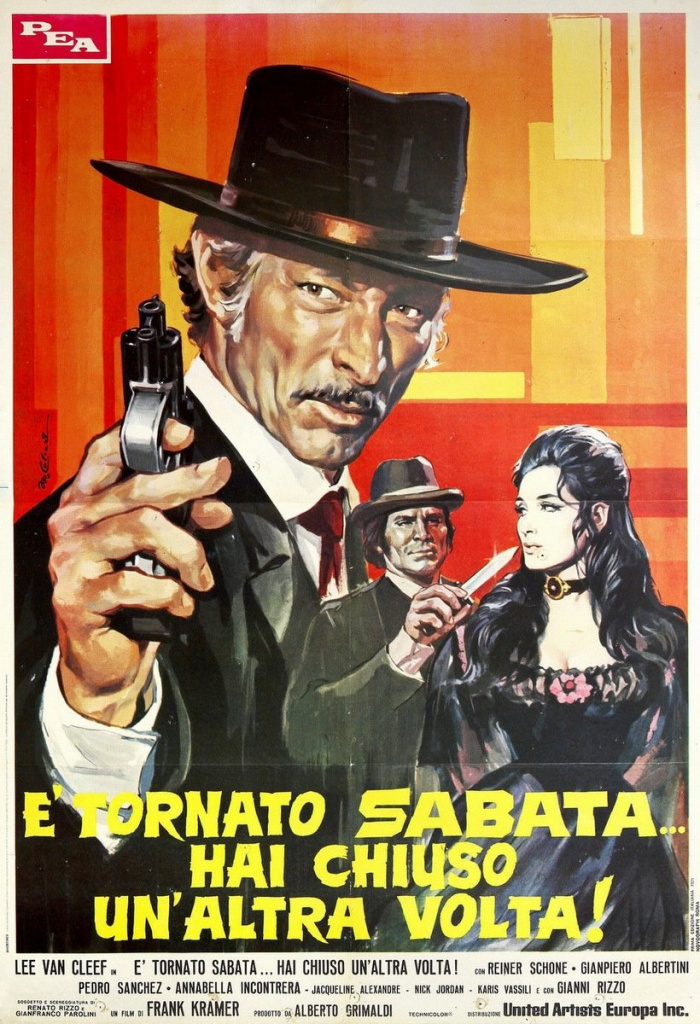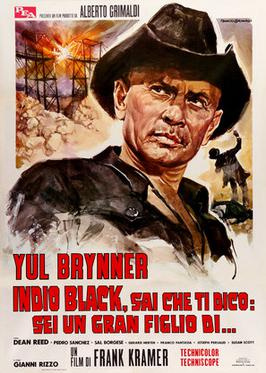 Starring:
Yul Brynner, Dean Reed, Ignazio Spalla, Gérard Herter
Genres:
Action, War, Western
Set in Mexico under the rule of Emperor Maximilian I, Sabata is hired by the guerrilla leader Señor Ocaño to steal a wagonload of gold from the Austrian army.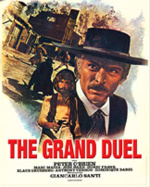 Starring:
Lee Van Cleef, Alberto Dentice, Jess Hahn, Horst Frank
Philip Wermeer has escaped from prison where he serves a sentence for the murder of Ebenezer Saxon, the patriarch of Saxon city, who in his turn is believed to be behind the murder of Wermeer's father.

Starring:
Giuliano Gemma, William Berger, Miguel Bosé, Chris Avram
After the American Civil War gunman California wants to renew his life. He changes his name to Michael Random and seeks a home where he can live in peace.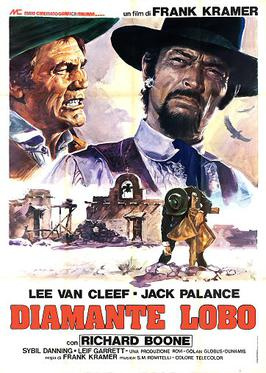 Starring:
Lee Van Cleef, Jack Palance, Richard Boone, Sybil Danning
God's Gun (also known as Diamante Lobo) is a 1976 Italian–Israeli Spaghetti Western filmed in Israel directed by Gianfranco Parolini (credited as Frank Kramer) and starring Lee Van Cleef, Jack Palance, Leif Garrett and Sybil Danning.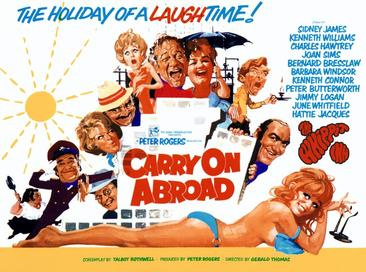 Starring:
Sidney James, Kenneth Williams, Charles Hawtrey, Joan Sims
The film opens with pub landlord and frequent holidaymaker Vic Flange (Sid James) openly flirting with the sassy saucepot widow Sadie Tompkins (Barbara Windsor) as his battleaxe wife, Cora (Joan Sims), looks on with disdain.

Starring:
Lee Van Cleef, James Mason, Gina Lollobrigida, Simón Andreu
Genres:
Comedy, Romance, Western
Roy King's gang robs a bank and flees to Mexico on a train. Roy meets a beautiful woman, Alicia, and marries her, only to have her run off with all of the money.

Starring:
Anthony Steffen, Stelio Candelli, Glauco Onorato, Chris Avram
With the help of the horse thief Carranza, Django tracks down and kills one by one the men who murdered his wife.
8
Trinity Is Still My Name (1971)

Starring:
Terence Hill, Bud Spencer, Yanti Somer, Enzo Tarascio
In the opening sequence, Bambino (Bud Spencer) is walking through the desert carrying his saddle and finds four escaped convicts, from whom he steals their beans and horses.
9
Shoot the Living and Pray for the Dead (1971)

Starring:
Klaus Kinski, Victoria Zinny, Paolo Casella, Dino Strano
After having robbed a bank for $100,000 in gold bars, Dan Hogan (Klaus Kinski) and his gang meet up at the Jackal's Ranch stagecoach way station near the Mexican border, where Hogan's girlfriend Eleanor (Victoria Zinny) is to surreptitiously bring their stolen gold to them.