Movies to Watch If You Like Evil Roy Slade (1972)
Movies similar to Evil Roy Slade (1972).
15 items, 402 votes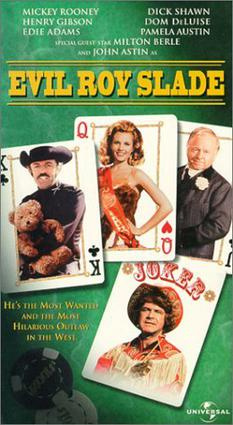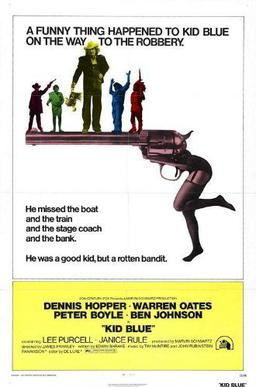 Starring:
Dennis Hopper, Warren Oates, Peter Boyle, Ben Johnson
Bickford Waner (Hopper), who has failed as a train robber, decides to go straight and get an honest job. He arrives in Dime Box, Texas, to find work.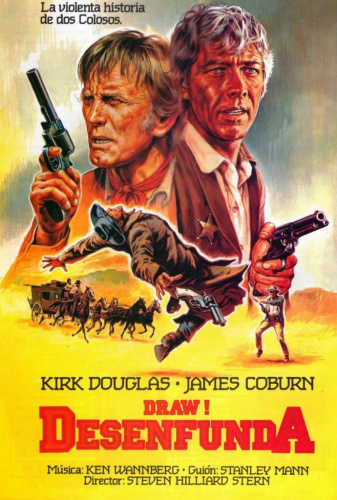 Starring:
Kirk Douglas, James Coburn, Alexandra Bastedo, Graham Jarvis
Genres:
Comedy, Romance, Western
In the final days of the Old West, a former desperado, Harry Holland (Kirk Douglas), only wants to leave Bell City with money he won fairly at a poker game.
3
The Cockeyed Cowboys of Calico County (1970)

Starring:
Dan Blocker, Nanette Fabray, Jim Backus, Wally Cox
The Cockeyed Cowboys of Calico County is a 1970 American comedy western film by Universal Studios, directed by Anton Leader and Ranald MacDougall, and starring Dan Blocker and Nanette Fabray, with a supporting cast featuring Jim Backus, Mickey Rooney, Wally Cox, Jack Elam, Noah Beery, Jr.
4
The Apple Dumpling Gang Rides Again (1979)

Starring:
Tim Conway, Don Knotts, Tim Matheson, Kenneth Mars
Genres:
Comedy, Family, Western
Amos Tucker (Conway) and Theodore Ogelvie (Knotts), a pair of bumbling holdup men now going straight, arrive in the "boom town" of Junction City to start anew.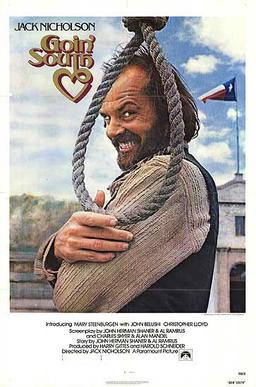 Starring:
Jack Nicholson, Mary Steenburgen, Christopher Lloyd, John Belushi
Genres:
Comedy, Crime, Romance
Henry Lloyd Moon (Nicholson) is a third-rate outlaw in the late 1860s; a convicted bank robber, horse thief and cattle thief.

Starring:
Jackie Chan, Owen Wilson, Lucy Liu, Brandon Merrill
Genres:
Action, Adventure, Comedy
In 1881, Chon Wang – a homophone for John Wayne – is a Chinese Imperial Guard in the Forbidden City.
7
Trinity Is Still My Name (1971)

Starring:
Terence Hill, Bud Spencer, Yanti Somer, Enzo Tarascio
In the opening sequence, Bambino (Bud Spencer) is walking through the desert carrying his saddle and finds four escaped convicts, from whom he steals their beans and horses.
8
The Last Days of Frank and Jesse James (1986)

Starring:
Johnny Cash, Kris Kristofferson, Marcia Cross, Gail Youngs
Genres:
Biography, Western
The Last Days of Frank and Jesse James is a 1986 American biography Western television movie directed by William A. Graham and starring Kris Kristofferson.

Starring:
Dean Martin, Brian Keith, Carol White, Honor Blackman
In the frontier of New Mexico Territory, Joe Baker is an aging bandit determined to do "something big" before his fiancée Dover McBride arrives from the Eastern United States.
10
The Duchess and the Dirtwater Fox (1976)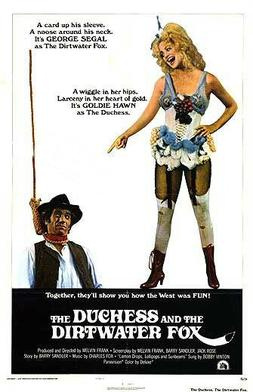 Starring:
George Segal, Goldie Hawn, Conrad Janis, Thayer David
In 1882 San Francisco, popular dance hall girl Amanda Quaid learns that Mormon millionaire Josiah Widdicombe is seeking a well-bred governess for his children.
11
Bad Man's River (1971)

Starring:
Lee Van Cleef, James Mason, Gina Lollobrigida, Simón Andreu
Genres:
Comedy, Romance, Western
Roy King's gang robs a bank and flees to Mexico on a train. Roy meets a beautiful woman, Alicia, and marries her, only to have her run off with all of the money.

Starring:
Anthony Edwards, Louis Gossett Jr., John Glover, Joe Pantoliano
Billy Ray Smith is a timid young schoolteacher from Boston living in a rugged Texas town.
13
Support Your Local Gunfighter (1971)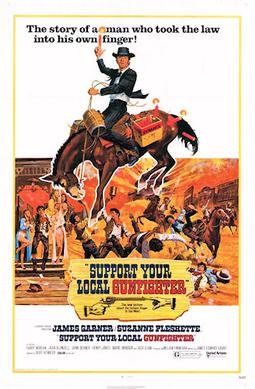 Starring:
James Garner, Suzanne Pleshette, Jack Elam, Harry Morgan
Genres:
Comedy, Romance, Western
Latigo Smith (Garner), a gambler and confidence man, is traveling by train in frontier-era Colorado with the rich and powerful Goldie (Marie Windsor).
14
Carry on Abroad (1972)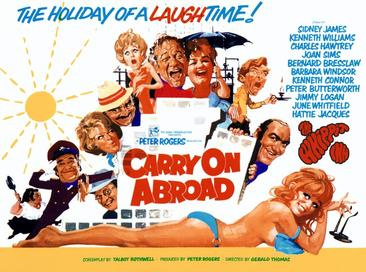 Starring:
Sidney James, Kenneth Williams, Charles Hawtrey, Joan Sims
The film opens with pub landlord and frequent holidaymaker Vic Flange (Sid James) openly flirting with the sassy saucepot widow Sadie Tompkins (Barbara Windsor) as his battleaxe wife, Cora (Joan Sims), looks on with disdain.
15
Big Money Rustlas (2010)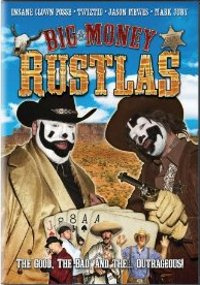 Starring:
Violent J, Shaggy 2 Dope, Tony Borcherding, Blaze Ya Dead Homie
Big Money Rustlas is a 2010 American Western comedy film directed by Paul Andresen. The film is the prequel to the 2001 film Big Money Hustlas.