More Movies Like the Boatniks (1970)
Movies to watch if you like The Boatniks (1970).
19 items, 552 votes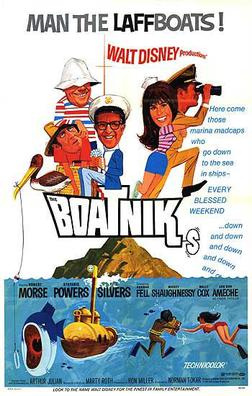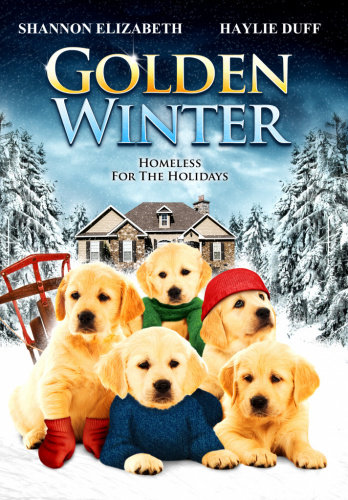 Starring:
Andrew Beckham, Shannon Elizabeth, Jason Brooks, Charles Irving Beale
A boy befriends a litter of homeless Golden Retrievers. Together, they help stop a bank robbery just in time for Christmas.
2
Getting Even with Dad (1994)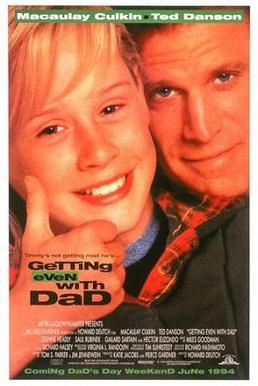 Starring:
Macaulay Culkin, Ted Danson, Glenne Headly, Saul Rubinek
Genres:
Comedy, Crime, Family
Timmy Gleason is the estranged son of ex-con Ray Gleason and has been living with his aunt Kitty and her fiancee since the death of his mother some years earlier.
3
Ace Ventura: Pet Detective Jr. (2009)

Starring:
Josh Flitter, Emma Lockhart, Ann Cusack, Cullen Douglas
Genres:
Adventure, Comedy, Crime
Ventura must follow in his father's (Ace Ventura's) footsteps to save his mother from going to jail.
4
Herbie Rides Again (1974)

Starring:
Helen Hayes, Ken Berry, Stefanie Powers, John McIntire
Genres:
Comedy, Family, Fantasy
Notorious real estate magnate and demolition baron Alonzo Hawk (Keenan Wynn) is ready to build his newest indoor shopping center, the 130-story Hawk Plaza in San Francisco.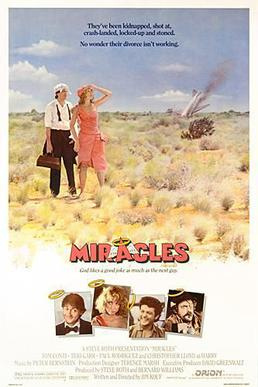 Somewhere in the jungle a little girl (Erika Faraon) is sick.

Starring:
Luke Benward, French Stewart, Kelly Perine, Kevin P. Farley
Genres:
Comedy, Family, Fantasy
When Owen (Luke Benward) and his distracted older sister, Lilly (Brittany Curran), are alone and their parents are away, Owen delivers the paper while being bullied by a school bully named Dexter and his gang (who harass Owen by throwing his bike, newspapers and pants off a bridge), and spends afternoons in a forest hideaway making inventions and spinning tall tales about a "Mad Man of the Mountain" in which he claims to be a scary man who used to work in a circus freak show but later moved to live in the mountains to be free.
7
Ernest Rides Again (1993)

Starring:
Jim Varney, Ron James, Tom Butler, Linda Kash
Ernest Rides Again is a 1993 American comedy film written and directed by John R. Cherry III and starring Jim Varney.
8
It Runs in the Family (1994)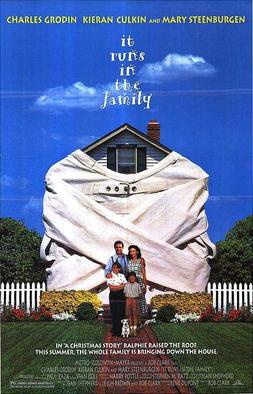 Starring:
Charles Grodin, Kieran Culkin, Mary Steenburgen, Christian Culkin
The film takes place in the summer of 1941, after the events of A Christmas Story, which took place in December 1940.

Starring:
Whoopi Goldberg, Nigel Hawthorne, Brian Stokes Mitchell, Victor Garber
In 1965 Los Angeles, Lucy Cullins and her mother go to see a Santa Claus at a shopping mall, who happens to be the real one.
10
Snowball Express (1972)

Starring:
Dean Jones, Nancy Olson, Harry Morgan, Keenan Wynn
Johnny Baxter is at his corporate job when a probate attorney tells him that his recently deceased uncle, Jacob Barnesworth, has left him sole ownership of the lucrative Grand Imperial Hotel in the fictional town of Silver Hill, Colorado.
11
I Saw Mommy Kissing Santa Claus (2001)

Starring:
Connie Sellecca, Corbin Bernsen, Cole Sprouse, Dylan Sprouse
Young Justin Carver (Dylan and Cole Sprouse) is having Thanksgiving dinner with his family, only for it to end with the news that his best friend Bobby's (Hannelius) bickering parents are finally deciding to divorce.
12
No Deposit, No Return (1976)

Starring:
David Niven, Darren McGavin, Don Knotts, Herschel Bernardi
Siblings Tracy and Jay begin their Easter holidays with disappointment as they hear their mother, Carolyn, whom they had expected to pick them up from school, is instead in Hong Kong.
13
Beverly Hills Family Robinson (1997)

Starring:
Dyan Cannon, Martin Mull, Sarah Michelle Gellar, Ryan O'Donohue
Marsha Robinson (Dyan Cannon) is a famous TV personality and has her own lifestyle and cooking show.
14
Larger Than Life (1996)

Starring:
Bill Murray, Matthew McConaughey, Jerry Adler, Richard Alan Baker
The film opens at a convention of recliner salesmen, where Jack Corcoran (Bill Murray) gives a motivational speech based on his book Get Over It.
15
The Apple Dumpling Gang Rides Again (1979)

Starring:
Tim Conway, Don Knotts, Tim Matheson, Kenneth Mars
Genres:
Comedy, Family, Western
Amos Tucker (Conway) and Theodore Ogelvie (Knotts), a pair of bumbling holdup men now going straight, arrive in the "boom town" of Junction City to start anew.

Starring:
Jim Broadbent, Rafe Spall, Kit Connor, Ewen Bremner
A few days before Christmas, Steve Anderson, a former getaway driver, is released on parole from prison, with his parole officer, Ruth, informing him that she will consider any occasion where he misses his meetings with her as a violation of his parole and send him back to prison.
17
Christmas Caper (2007)

Starring:
Shannen Doherty, Ty Olsson, Conrad Coates, Stefanie von Pfetten
A Grinch-like thief retreats to her hometown in Connecticut after a con goes bad and gets stuck baby-sitting her niece and nephew until their parents can make it home for Christmas.

Starring:
George Lopez, Daniela Bobadilla, Jane Lynch, Julia Benson
Eddie Serrano (George Lopez) is a widower with a teenage daughter Naomi (Daniela Bobadilla).
19
Merry Christmas, Drake & Josh (2008)

Starring:
Drake Bell, Josh Peck, Miranda Cosgrove, Bailee Madison
Shortly before Christmas, Walter and Audrey decide to leave home for a tropical vacation.