More Movies Like the Best Summer of My Life (2018)
Movies like The Best Summer of My Life (2018).
16 items, 420 votes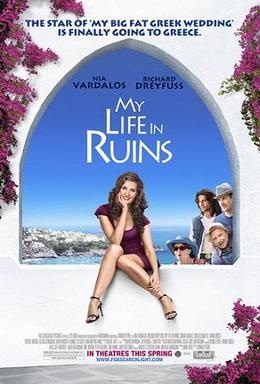 1
It Runs in the Family (1994)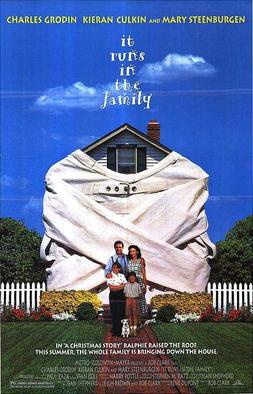 Starring:
Charles Grodin, Kieran Culkin, Mary Steenburgen, Christian Culkin
The film takes place in the summer of 1941, after the events of A Christmas Story, which took place in December 1940.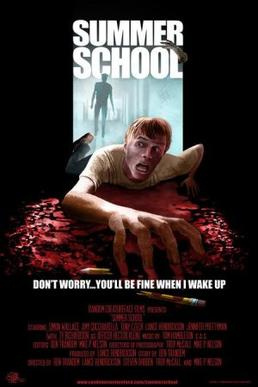 Starring:
Aldo Baglio, Giovanni Storti, Giacomo Poretti, Lucia Mascino
I Hate Summer (Italian: Odio l'estate) is a 2020 comedy film directed by Massimo Venier and starring Aldo, Giovanni & Giacomo.
3
Father There Is Only One (2019)

Starring:
Santiago Segura, Toni Acosta, Sílvia Abril, Leo Harlem
Father There Is Only One (Spanish: Padre no hay más que uno) is a 2019 Spanish comedy film directed and starring Santiago Segura, and scored by Roque Baños.
4
Babysitters Beware (2009)

Starring:
Trenton Rogers, Rico Rodriguez, Chris Cleveland, Brittany Renee Finamore
A young boy is determined to spend more time with his parents and attempts to behave badly enough to drive off potential babysitters, but he may have met his match in a prison guard-turned-sitter.
5
Diary of a Wimpy Kid: the Long Haul (2017)

Starring:
Jason Drucker, Alicia Silverstone, Tom Everett Scott, Charlie Wright
One day while the Heffleys are dining at a family restaurant known as Corny's with Greg's (Jason Drucker) best friend, Rowley (Owen Asztalos), joining them, Susan (Alicia Silverstone) announces family plans to attend Meemaw's (Mimi Gould) 90th birthday party, much to her family's dismay.

Starring:
George Lopez, Daniela Bobadilla, Jane Lynch, Julia Benson
Eddie Serrano (George Lopez) is a widower with a teenage daughter Naomi (Daniela Bobadilla).

Starring:
Jamie Lee Curtis, Kevin Pollak, Kyle Howard, Herbert Russell
The Beindorf family, Ned (Kevin Pollak), Janet (Jamie Lee Curtis), Grover (Kyle Howard), and Stacy (Amy Sakasitz), live a supposedly happy typical family life in the suburbs of Defiance, Ohio.
8
Parental Guidance (2012)

Starring:
Billy Crystal, Bette Midler, Marisa Tomei, Tom Everett Scott
Artie Decker, a sports commentator for the minor league Fresno Grizzlies, is fired due to his old-fashioned personality and lack of social media savvy.
9
Diary of a Wimpy Kid: Dog Days (2012)

Starring:
Zachary Gordon, Robert Capron, Devon Bostick, Steve Zahn
The Heffley family attends a pool party at the crowded local pool, where the family meets a former trouble-making friend of Rodrick (Devon Bostick) who is now a model student after attending a military school for boys going in the eighth grade known as Spag Union.

Starring:
Bradley Steven Perry, Joshua J. Ballard, Tyrel Jackson Williams, Brittney Wilson
Set in Massachusetts, a 15-year-old named Jack Parker has everything going for him: popularity at school, an easy home life, and a high chance of winning an award that would lead him to be bat boy for the Boston Red Sox.
11
Millionaire Dog (2014)

Starring:
Cook, Ivan Massagué, Patricia Conde, César Sarachu
Pancho enjoys a life of luxury after winning the lottery. His friend and private assistant.
12
Jungle 2 Jungle (1997)

Starring:
Tim Allen, Martin Short, JoBeth Williams, Lolita Davidovich
Michael Cromwell (Tim Allen) is a self-absorbed commodities broker living in New York City.
13
Man of the House (1995)

Starring:
Chevy Chase, Farrah Fawcett, Jonathan Taylor Thomas, George Wendt
Five year old Ben Archer watches silently as his father starts up his car and drives away with his secretary, and they both offer only a wave out the window in parting.
14
The Swing of Things (2020)

Starring:
Chord Overstreet, Olivia Culpo, Luke Wilson, Aleksander Vayshelboym
Bad weather diverts Tom and Laura Jane from their Bahamas dream wedding.
15
Grand-daddy Day Care (2019)

Starring:
Danny Trejo, Reno Wilson, Roxana Ortega, Hal Linden
Frank Collins is a best-selling author, who suffers from writer's block.

Starring:
Robin Williams, Cheryl Hines, Kristin Chenoweth, JoJo
Genres:
Adventure, Comedy, Family
Bob Munro (Robin Williams), a successful California beverage company executive, is struggling to reconnect with his dysfunctional family, which includes his materialistic wife Jamie (Cheryl Hines), his brash teenage daughter Cassie (Joanna Levesque), and his twelve-year-old son Carl (Josh Hutcherson), who is an adolescent weightlifter and likes hip hop.