Tv Shows You Would Like to Watch If You Like the Partridge Family (1970 - 1974)
Tv shows similar to The Partridge Family (1970 - 1974).
25 items, 785 votes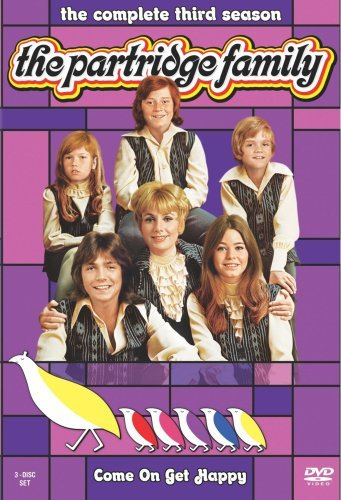 1
Hannah Montana (2006 - 2011)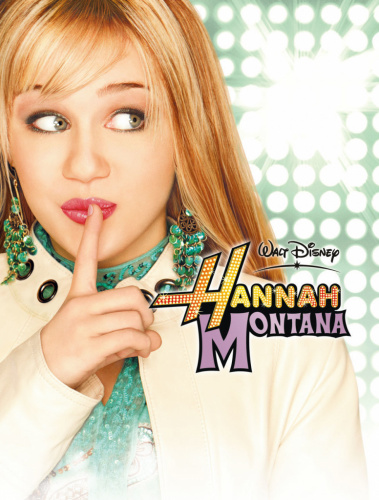 Starring:
Miley Cyrus, Emily Osment, Jason Earles, Billy Ray Cyrus
Genres:
Comedy, Family, Music
Miley Stewart might seem like an average girl, but she isn't. She moved from Tennessee to Malibu and is adapting to a new lifestyle.
2
Eight Is Enough (1977 - 1981)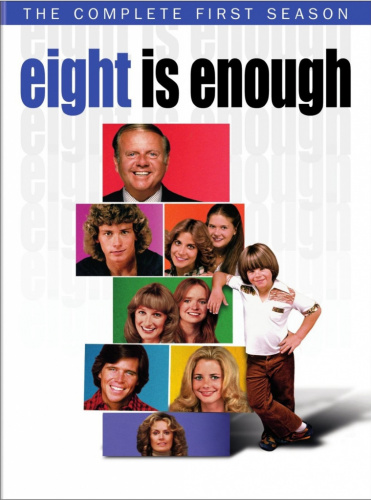 Starring:
Dick Van Patten, Lani O'Grady, Connie Needham, Susan Richardson
Genres:
Comedy, Drama, Family
The sometimes-comic, sometimes-dramatic exploits of the Bradford family, father Tom (a columnist for a Sacramento, California newspaper), mother Joan and their eight children: Mary, David, Joanie, Nancy, Elizabeth, Susan, Tommy, and Nicholas.

Starring:
Kevin Jonas, Chelsea Kane, Nicole Gale Anderson, Joe Jonas
Genres:
Comedy, Family, Music
The show follows the Jonas Brothers through fun and unusual situations as they try to live ordinary lives.
4
Growing Pains (1985 - 1992)

5
Nicky, Ricky, Dicky & Dawn (2014 - 2018)

Starring:
Lizzy Greene, Casey Simpson, Aidan Gallagher, Allison Munn
11-year-old Nicky, Ricky, Dicky, and Dawn Harper's sibling rivalry are heightened by the fact that they are quadruplets.
6
Even Stevens (2000 - 2003)

Starring:
Shia LaBeouf, Christy Carlson Romano, A.J. Trauth, Nick Spano
Louis Stevens is a maladroit freshman who worships Jay Leno; his older sister Ren is a dean's-list star who plots out the day's coursework with her monogrammed Palm Pilot.
7
Diff'rent Strokes (1978 - 1986)

Genres:
Comedy, Drama, Family
.
8
The Brothers Garcia (2000 - 2003)

Starring:
Alvin Alvarez, Vaneza Leza Pitynski, Bobby González, Jeffrey Licon
The comic foibles of a Mexican-American family in San Antonio, Texas, US.
9
Sister, Sister (1994 - 1999)

Starring:
Tia Mowry-Hardrict, Tamera Mowry-Housley, Jackée Harry, Tim Reid
Genres:
Comedy, Drama, Family
Tia and Tamera Mowry play twins who were separated at birth and by chance meet each other in a shopping mall.
10
Family Ties (1982 - 1989)

Starring:
Michael J. Fox, Michael Gross, Meredith Baxter, Justine Bateman
Steven and Elyse Keaton, once 1960s radicals, now find themselves in Reagan-era America trying to raise a traditional suburban family.
11
Naturally, Sadie (2005 - 2007)

Starring:
Charlotte Arnold, Jasmine Richards, Michael D'Ascenzo, Justin Bradley
Fourteen-year-old high school freshman Sadie Hawthorne is an aspiring naturalist who enjoys studying animal behavior in the wild.
12
One Day at a Time (1975 - 1984)

Starring:
Bonnie Franklin, Valerie Bertinelli, Pat Harrington Jr., Mackenzie Phillips
This sitcom follows recently divorced mother (Ann Romano) and her two teenage daughters (Barbara and Julie) as they start a new life together in Indianapolis, They are befriended by the building superintendent (Dwayne Schneider), who treats them like family.
13
The Jeff Foxworthy Show (1995 - 1997)

Starring:
Jeff Foxworthy, Haley Joel Osment, Ann Cusack, G.W. Bailey
Air conditioning repair man Jeff finds himself a fish out of water living in Indiana with his Southern ways and humor.
14
Empty Nest (1988 - 1995)

Starring:
Richard Mulligan, Dinah Manoff, David Leisure, Park Overall
"Empty Nest" is set in Miami and tells of the day to day misadventures of a widowed pediatrician, Harry Weston, and his two adult daughters, Barbara and Carol Weston, who have come back to live with him after failed marriages.

Starring:
George Lopez, Daniela Bobadilla, Jane Lynch, Julia Benson
Eddie Serrano (George Lopez) is a widower with a teenage daughter Naomi (Daniela Bobadilla).
16
Silver Spoons (1982 - 1987)

17
7th Heaven (1996 - 2007)

Starring:
Stephen Collins, Catherine Hicks, Jessica Biel, Beverley Mitchell
Genres:
Comedy, Drama, Family
Eric Camden, a minister, and his wife Annie deal with the drama of having seven children, ranging from toddlers to adults with families of their own.
18
Mr. Belvedere (1985 - 1990)

Starring:
Christopher Hewett, Bob Uecker, Ilene Graff, Rob Stone
Popular 1980s sitcom based on the Gwen Davenport novel "Belvedere," which in turn was thrice adapted to the big screen.
19
The Wonder Years (1988 - 1993)

Starring:
Fred Savage, Dan Lauria, Daniel Stern, Alley Mills
Genres:
Comedy, Drama, Family
The series depicts the social and family life of a boy in a typical American suburban middle-class family from 1968 to 1973, covering the ages of 12 through 17.
20
California Dreams (1992 - 1997)

Starring:
Kelly Packard, Michael Cade, Jay Anthony Franke, William James Jones
Genres:
Comedy, Family, Music
A bunch of cool teenagers who are friends living in California form a rock band, The Dreams.