Tv Shows to Watch If You Like Nanny and the Professor (1970 - 1971)
Tv shows similar to Nanny and the Professor (1970 - 1971).
19 items, 525 votes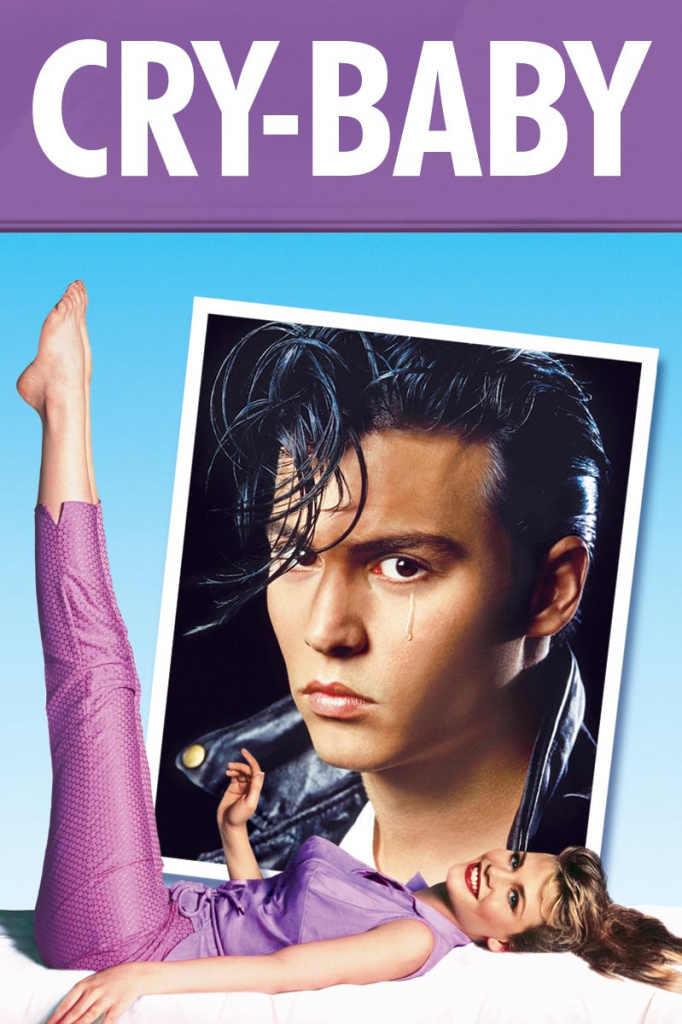 1
Sons of Tucson (2010 - 2010)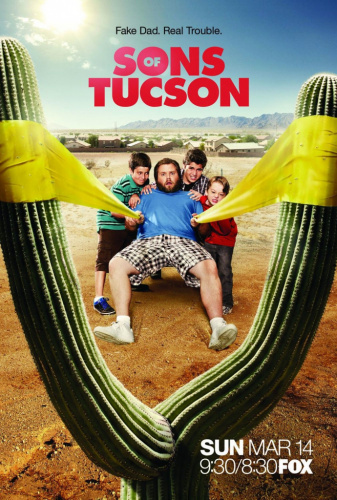 Starring:
Tyler Labine, Frank Dolce, Matthew Levy, Benjamin Stockham
Sons of Tucson is a family comedy about three brothers who hire a charming, wayward schemer to stand in as their father when their real one goes to prison.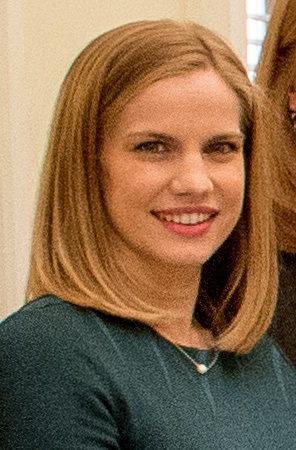 Starring:
Sissy Spacek, Anna Chlumsky, Aaron Michael Metchik, Asher Metchik
Genres:
Comedy, Family, Fantasy
Elizabeth, Jeremy, and Harry Martin are three children who have had up to here with their nagging mother.
3
Nicky, Ricky, Dicky & Dawn (2014 - 2018)

Starring:
Lizzy Greene, Casey Simpson, Aidan Gallagher, Allison Munn
11-year-old Nicky, Ricky, Dicky, and Dawn Harper's sibling rivalry are heightened by the fact that they are quadruplets.
4
Two of a Kind (1998 - 1999)

Starring:
Mary-Kate Olsen, Ashley Olsen, Christopher Sieber, Sally Wheeler
"Two of a Kind" is a family comedy with a romantic twist.
5
One on One (2001 - 2006)

Starring:
Kyla Pratt, Robert Ri'chard, Flex Alexander, Kelly Perine
A sportscaster must take on the responsibility of being a full-time dad when his teenage daughter moves in with him.
6
A Talking Cat!?! (2013)

Starring:
Johnny Whitaker, Kristine DeBell, Justin Cone, Janis Valdez
Genres:
Comedy, Family, Fantasy
A Talking Cat!?! is a 2013 independent children's film directed by David DeCoteau.
7
One Day at a Time (1975 - 1984)

Starring:
Bonnie Franklin, Valerie Bertinelli, Pat Harrington Jr., Mackenzie Phillips
This sitcom follows recently divorced mother (Ann Romano) and her two teenage daughters (Barbara and Julie) as they start a new life together in Indianapolis, They are befriended by the building superintendent (Dwayne Schneider), who treats them like family.
8
What's Happening!! (1976 - 1979)

Starring:
Ernest Thomas, Haywood Nelson, Danielle Spencer, Fred Berry
Roger, Rerun and Dwayne are three buddies growing up in Los Angeles.
9
The Parent 'hood (1995 - 1999)

Starring:
Robert Townsend, Suzzanne Douglas, Reagan Gomez-Preston, Curtis Williams
A college professor copes with contemporary fatherhood.
10
Trophy Wife (2013 - 2014)

Starring:
Malin Akerman, Bradley Whitford, Michaela Watkins, Natalie Morales
A reformed party girl finds herself an insta-family after falling in love with a man with 3 manipulative children and two judgmental ex-wives.
11
The Jeff Foxworthy Show (1995 - 1997)

Starring:
Jeff Foxworthy, Haley Joel Osment, Ann Cusack, G.W. Bailey
Air conditioning repair man Jeff finds himself a fish out of water living in Indiana with his Southern ways and humor.
12
Complete Savages (2004 - 2005)

Starring:
Keith Carradine, Erik von Detten, Andrew Eiden, Shaun Sipos
Single father Nick Savage runs a 'macho' household, having five school-age sons, all rowdy slobs except sensitive, polite 'nerd' Sam, who nevertheless envies dating-slick athlete Shawn.
13
Gimme a Break! (1981 - 1987)

Starring:
Nell Carter, Lara Jill Miller, Kari Michaelsen, Lauri Hendler
Carl Kanisky is chief of police in Glenlawn, California.
14
Are We There Yet? (2010 - 2012)

Starring:
Shad Moss, Keesha Sharp, Essence Atkins, Teala Dunn
Based on the hit film, centers on the blended Kingston-Persons of Seattle facing the challenges of everyday life in a new blended family.
15
Ben and Kate (2012 - 2013)

Starring:
Dakota Johnson, Nat Faxon, Lucy Punch, Maggie Elizabeth Jones
A free-spirited young guy moves in with his type-A, tightly wound sister under the guise of being his niece's nanny.
16
Raised by Wolves (2013 - 2016)

Starring:
Philip Jackson, Rebekah Staton, Helen Monks, Alexa Davies
A large family is raised by an unconventional single mother on a council estate in Wolverhampton, England.
17
Richie Rich (2015 - 2015)

Starring:
Jake Brennan, Lauren Taylor, Joshua Carlon, Jenna Ortega
Richie Rich is just a normal kid. But, he has trillions of dollars.
18
Oh, God! Book II (1980)

Starring:
George Burns, Suzanne Pleshette, David Birney, Louanne
Oh, God! Book II is a 1980 American comedy film and a sequel to the film Oh, God! (1977).
19
Eight Is Enough (1977 - 1981)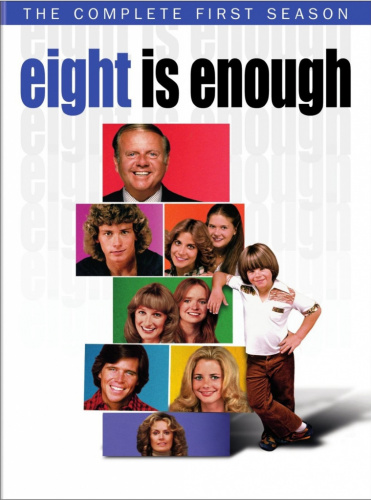 Starring:
Dick Van Patten, Lani O'Grady, Connie Needham, Susan Richardson
Genres:
Comedy, Drama, Family
The sometimes-comic, sometimes-dramatic exploits of the Bradford family, father Tom (a columnist for a Sacramento, California newspaper), mother Joan and their eight children: Mary, David, Joanie, Nancy, Elizabeth, Susan, Tommy, and Nicholas.