Tv Shows Like the Baby-sitters Club (2020)
Tv shows like The Baby-sitters Club (2020).
26 items, 825 votes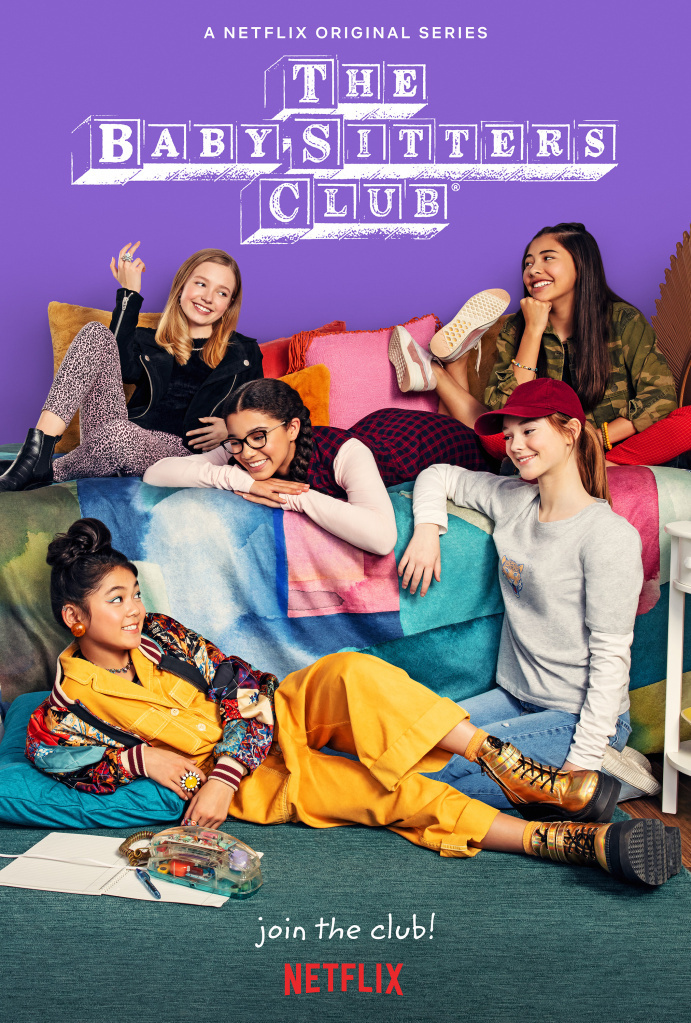 1
The Baby-sitters Club (1995)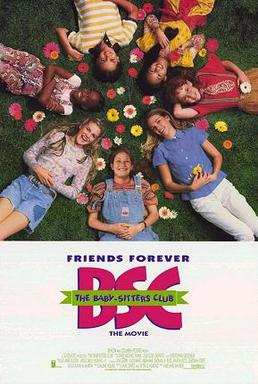 Starring:
Schuyler Fisk, Bre Blair, Rachael Leigh Cook, Larisa Oleynik
Genres:
Comedy, Drama, Family
Kristy Thomas, president of "The Baby-Sitters Club", decides to open a day camp for their clients.
2
Lizzie Mcguire (2001 - 2004)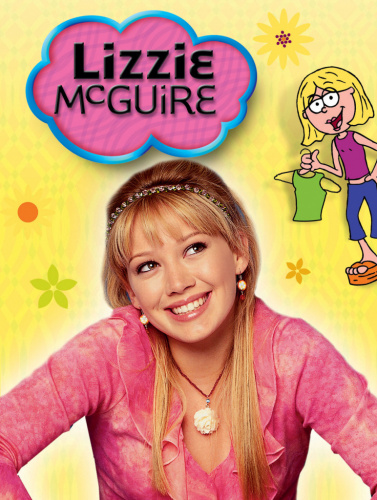 Starring:
Hilary Duff, Adam Lamberg, Robert Carradine, Lalaine
Genres:
Comedy, Drama, Family
A completely normal 13-year old girl, living a completely normal life.
3
Unfabulous (2004 - 2007)

Starring:
Emma Roberts, Melise, Jordan Calloway, Brandon Kelly
Genres:
Comedy, Drama, Family
Unfabulous follows the life and times of teenager Addie Singer. Addie is a big fan of music and at every opportunity will write and sing about her life.

Starring:
Mayim Bialik, Jenna von Oÿ, Joey Lawrence, Ted Wass
Genres:
Comedy, Drama, Family
This teenage sitcom is named after its main character, likable but sissy schoolgirl Blossom Russo.
5
Andi Mack (2017 - 2019)

Starring:
Peyton Elizabeth Lee, Joshua Rush, Sofia Wylie, Asher Angel
A contemporary coming-of-age story about a girl who's trying to determine where she fits in, when her free-spirited older sister returns with a revelation that changes everything, it sends Andi on an uncharted course of self-discovery.
6
Gilmore Girls (2000 - 2007)

Starring:
Lauren Graham, Alexis Bledel, Keiko Agena, Scott Patterson
Thirty-two year old single mom, Lorelai, lives with her teenage daughter Rory in the small town of Stars Hollow, Connecticut, with crazy neighbors and many ups and downs.
7
Wizards of Waverly Place (2007 - 2012)

Starring:
Selena Gomez, David Henrie, Jake T. Austin, Jennifer Stone
Genres:
Adventure, Comedy, Drama
"Wizards of Waverly Place" focuses on the Russos.
8
Sam & Cat (2013 - 2020)

Starring:
Jennette McCurdy, Ariana Grande, Cameron Ocasio, Maree Cheatham
Genres:
Comedy, Drama, Family
Sam Puckett has been touring the West Coast by motorcycle, and stops in Los Angeles.
9
Sister, Sister (1994 - 1999)

Starring:
Tia Mowry-Hardrict, Tamera Mowry-Housley, Jackée Harry, Tim Reid
Genres:
Comedy, Drama, Family
Tia and Tamera Mowry play twins who were separated at birth and by chance meet each other in a shopping mall.
10
The Big Show Show (2020 - 2020)

Starring:
Paul Wight, Allison Munn, Reylynn Caster, Lily Brooks O'Briant
When Big Show's teenage daughter comes to live with him and his wife and two other daughters, he quickly becomes outnumbered and outsmarted.
11
100 Things to Do Before High School (2014 - 2016)

Starring:
Isabela Merced, Jaheem Toombs, Owen Joyner, Jack De Sena
Follows three best friends as they navigate the highs and lows of middle school, with the help of a list of adventures that help them overcome class cliques, terrifying bullies and clueless teachers.

Starring:
Denise Richards, John Schneider, Madeleine Byrne, Vanessa Merrell
Genres:
Comedy, Drama, Family
Switched may refer to: Switched (band), an American music group Switched (Hocking novel), first book in the young adult Trylle series by Amanda Hocking Switched! (American TV series) Switched!.
13
Naturally, Sadie (2005 - 2007)

Starring:
Charlotte Arnold, Jasmine Richards, Michael D'Ascenzo, Justin Bradley
Fourteen-year-old high school freshman Sadie Hawthorne is an aspiring naturalist who enjoys studying animal behavior in the wild.
14
Just Jordan (2007 - 2008)

Starring:
Kristen Combs, Raven Goodwin, Shania Accius, Lil J.J.
Genres:
Comedy, Drama, Family
A regular kid named Jordan from Arkansas gets a recent transplant to South Los Angeles.
15
Ready or Not (1993 - 1997)

16
Good Luck Charlie (2010 - 2014)

Starring:
Bridgit Mendler, Leigh-Allyn Baker, Bradley Steven Perry, Mia Talerico
Genres:
Comedy, Drama, Family
Teenagers Teddy and PJ Duncan and their 10-year-old brother, Gabe, are enlisted to help raise the newest addition to their family, Charlotte (nicknamed "Charlie"), when their parents return to work.

Starring:
Debby Ryan, Peyton List, Cameron Boyce, Karan Brar
The series follows Jessie Prescott, a young woman from a small town with big dreams who, rebelling against her strict father, decides to leave the military base in Texas where she grew up and moves to New York City.
18
Cory in the House (2007 - 2008)

Starring:
Kyle Massey, Jason Dolley, Maiara Walsh, Madison Pettis
It's a brand new life for Cory Baxter as well as his father Victor Baxter (from their predecessor series That's So Raven) as the father-and-son duo move from San Francisco, California to the White House in Washington, DC after Victor Baxter is named the new personal White House chef for President Richard Martinez.
19
Even Stevens (2000 - 2003)

Starring:
Shia LaBeouf, Christy Carlson Romano, A.J. Trauth, Nick Spano
Louis Stevens is a maladroit freshman who worships Jay Leno; his older sister Ren is a dean's-list star who plots out the day's coursework with her monogrammed Palm Pilot.
20
Jessica Darling's It List (2016)

Starring:
Chloe East, Emma Rayne Lyle, Ashley Liao, Eva Bella
Jessica Darling's older sister gives her the "IT List," a checklist on how to navigate the middle school popularity hierarchy.