Tv Shows Like Alias Smith and Jones (1971 - 1973)
Tv shows similar to Alias Smith and Jones (1971 - 1973).
15 items, 439 votes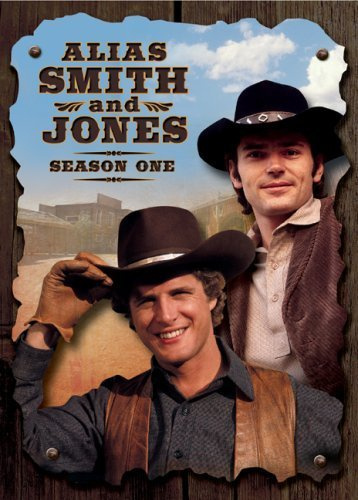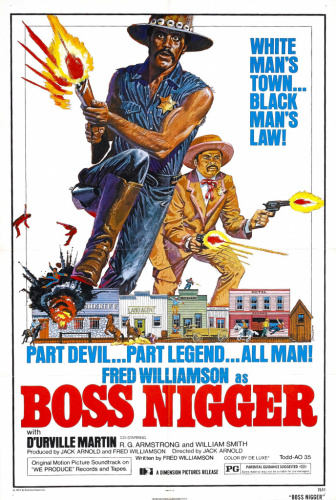 Starring:
Fred Williamson, D'Urville Martin, William Smith, R.G. Armstrong
Upon finding a wagon under attack by bandits, two black bounty hunters, Boss and Amos (Fred Williamson and D'Urville Martin, respectively) intervene and save Clara Mae, a black woman (Carmen Hayworth).
2
Lonesome Dove: the Outlaw Years (1995 - 1996)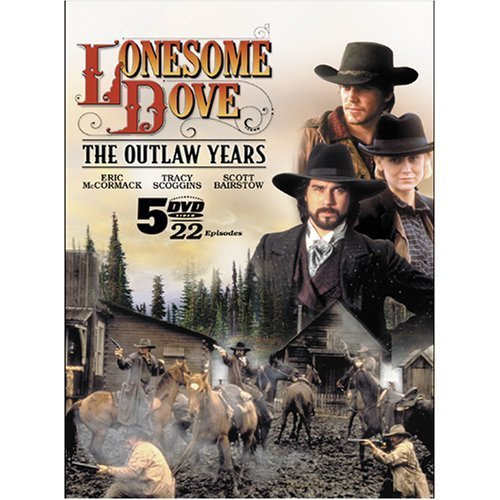 Starring:
Scott Bairstow, Eric McCormack, Kelly Rowan, Paul Johansson
"Lonesome Dove: The Outlaw Years" begins two years after the end of "Lonesome Dove".
3
Comanche Moon (2008 - 2008)

Starring:
Steve Zahn, Ryan Merriman, Keith Robinson, Wes Studi
The adventures and love lives of young Texas Rangers Woodrow Call and Augustus McRae leading up to their retirement to the city of Lonesome Dove.
4
Broken Trail (2006 - 2006)

Starring:
Robert Duvall, Thomas Haden Church, Greta Scacchi, Chris Mulkey
Set in 1898, Print Ritter and his estranged nephew Tom Harte become the reluctant guardians of five abused and abandoned Chinese girls.
5
Quick Draw (2013 - 2014)

Starring:
John Lehr, Nick Brown, Allison Dunbar, Bob Clendenin
Fresh off the stagecoach from Harvard, Sheriff John Henry Hoyle faces an uphill battle in his quest to introduce the emerging science of forensics to an unruly Kansas town.
6
Dead Man's Walk (1996 - 1996)

Starring:
F. Murray Abraham, Keith Carradine, Patricia Childress, Edward James Olmos
In this prequel to "Lonesome Dove", two young men join the Texas Rangers unit that's on a mission to annex Santa Fe.
7
Buffalo Girls (1995 - 1995)

Starring:
Anjelica Huston, Melanie Griffith, Gabriel Byrne, Peter Coyote
Wild. Untamed. Legendary. Buffalo Girls celebrates the bold escapades of tough-talking Calamity Jane Canary and her illustrious cohorts.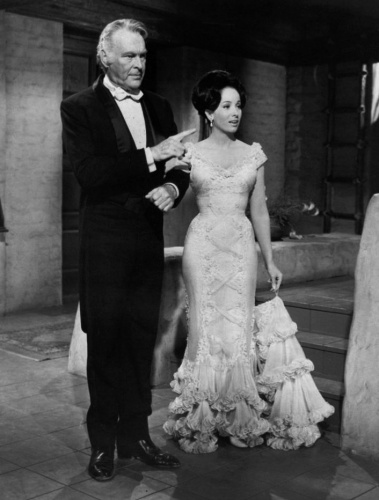 Starring:
Lee Van Cleef, Warren Oates, Forrest Tucker, Kerwin Mathews
After stealing a shipment of silver and weapons, the brutal and unstable Remy and his band of mercenaries must cross a river in order to flee into Mexico.

Starring:
Tony Anthony, Ringo Starr, Lloyd Battista, Magda Konopka
A blind but deadly gunman is hired to escort fifty mail order brides to their miner husbands.
11
The Sacketts (1979 - 1979)

Starring:
Sam Elliott, Tom Selleck, Jeff Osterhage, Glenn Ford
Two part television adaptation of Louis L'Amour's third novel in the Sackett series. The story follows the three Sackett brothers out west from their Tennessee home.
12
Return to Lonesome Dove (1993 - 1993)

Starring:
Jon Voight, Barbara Hershey, Ricky Schroder, William Petersen
Captain Call has just buried Gus at Lonesome Dove and plans to head back to his ranch in Montana.
13
The Cherokee Kid (1996)

Starring:
Sinbad, James Coburn, Gregory Hines, A Martinez
The Cherokee Kid (Sinbad), a notorious gunslinger, faces off in a showdown against The Undertaker (Hines) in Larabee, Texas.
14
The Duchess and the Dirtwater Fox (1976)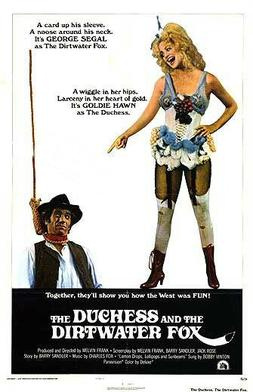 Starring:
George Segal, Goldie Hawn, Conrad Janis, Thayer David
In 1882 San Francisco, popular dance hall girl Amanda Quaid learns that Mormon millionaire Josiah Widdicombe is seeking a well-bred governess for his children.
15
Children of the Dust (1995 - 1995)

Starring:
Sidney Poitier, Michael Moriarty, Joanna Going, Hart Bochner
Gypsy Smith, is a gunfighter and a bounty hunter. When he leads the U. S.